Published 01-20-22
Submitted by Entergy Corporation
A local program is helping U.S. military members make the transition back home to the private corporate work world. In honor of National Mentoring Month, we focus on this mentor and protégé program with Entergy and the nonprofit American Corporate Partners.
Scott Barrios, a volunteer mentor and Entergy's electric technology senior account manager, and his protégé Rob Riley talk with WVUE-TV about the importance of career coaching and this mentorship program for returning veterans and active-duty military spouses. 
More than 100 Entergy volunteers have mentored about 200 veterans and active-duty military spouses since our partnership began in 2018.
Entergy is proud to be recognized by the U.S. Department of Labor four years in a row for our veterans hiring and retention programs, leadership training and veteran integration assistance.
Interested in a career at Entergy? Visit our website jobs.entergy.com.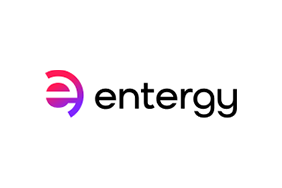 Entergy Corporation
Entergy Corporation
Entergy, a Fortune 500 company headquartered in New Orleans, powers life for 3 million customers across Arkansas, Louisiana, Mississippi and Texas. Entergy is creating a cleaner, more resilient energy future for everyone with our diverse power generation portfolio, including increasingly carbon-free energy sources. With roots in the Gulf South region for more than a century, Entergy is a recognized leader in corporate citizenship, delivering more than $100 million in economic benefits to local communities through philanthropy and advocacy efforts annually over the last several years. Our approximately 12,000 employees are dedicated to powering life today and for future generations. Learn more at entergy.com and follow @Entergy on social media. #WePowerLife
Corporate Social Responsibility at Entergy
For more than 100 years, Entergy has powered life in our communities through strategic philanthropy, volunteerism and advocacy. Entergy's corporate social responsibility initiatives help create and sustain thriving communities, position the company for sustainable growth and are aligned with the United Nations Sustainable Development Goals. Our top CSR priorities are education/workforce development, poverty solutions/social services and environmental programs. Entergy annually contributes $16-$18 million in shareholder-funded grants to approximately 2,000 nonprofit organizations in the communities where we operate. In addition, our employees volunteer more than 100,000 hours in those communities' values at more than $3 million.
More from Entergy Corporation