Published 01-19-22
Submitted by Enbridge Inc.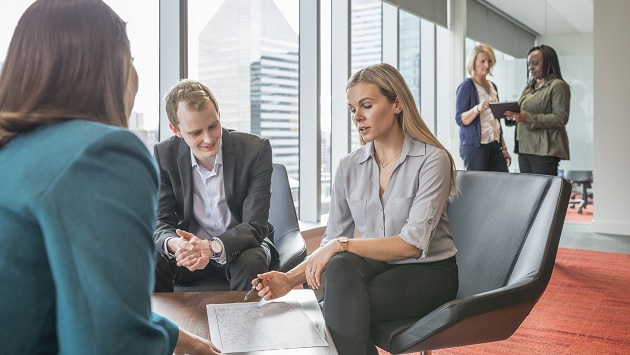 Originally published by Enbridge
Enbridge has been recognized by Catalyst, a global non-profit organization that helps build workplaces that work for women, with the prestigious Catalyst Award.
The global award attracts organizations from around the world and is the premier recognition of organizational diversity, equity and inclusion (DE&I) initiatives that drive representation and inclusion for women. The award denotes recognition of groundbreaking initiatives in advancing opportunities for women and underrepresented groups.
"Everyone at Enbridge strives for a respectful, diverse and inclusive culture—one where people can feel good coming to work, collaborate across teams, be successful and grow their careers," says Melissa Harper, Enbridge's Chief Human Resources and Inclusion Officer.
Enbridge has successfully created a shift in culture that supports the investment and acceptance of the importance of DE&I throughout the company at all levels. We've made visible commitments to DE&I through our Inclusion, Diversity, Equity and Accessibility Strategy (IDEAS) and integrated equity plans.
Enbridge's Diversity Dashboard, launched in 2017, is one of the main points cited by Catalyst that distinguishes our work from other companies. We are transparently communicating our goals and progress on DE&I on a regular basis, and we are making changes where needed from the data we gather in the dashboard.
Other highlights of DE&I efforts at Enbridge include:
Strong senior leadership commitment from CEO Al Monaco, the Board of Directors, and the executive team that have created a culture that encourages open communication and dialogue.
Employee Resource Groups (ERGs) that make it possible for team members to lead, engage in and benefit from the initiative, with the support of ERG executive sponsors who are very involved and committed to their groups.
Robust leadership programs, such as the Emerging Executive Talent Program, Women in Technology Program, Women's Leadership Program, and the Leadership Experience and Action Based Development Program that have made career development transparent and assisted in creating individual development plans for employees.
"Every day, I see how diversity, equity and inclusion create connection across differences and make Enbridge the innovative, thoughtful, collaborative and leading company that it is—and that is something to be proud of," says Harper.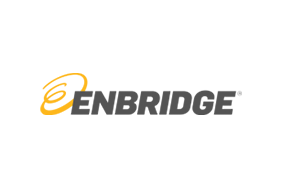 Enbridge Inc.
Enbridge Inc.
Enbridge's vision is to be the leading energy delivery company in North America. We deliver the energy people need and want—to heat their homes, to keep their lights on, to keep them mobile and connected.
We operate across North America, fueling the economy and people's quality of life. We move about 25% of the crude oil produced in North America, we transport nearly 20% of the natural gas consumed in the U.S., and we operate North America's third-largest natural gas utility by consumer count. Enbridge was an early investor in renewable energy, and we have a growing offshore wind portfolio.
We work collaboratively every day to provide safe, reliable energy. Enbridge connects energy supply with growing markets in North America through our three core businesses:
Enbridge was named to the Thomson Reuters Top 100 Global Energy Leaders in 2018; we were selected to Bloomberg's 2019 and 2020 Gender Equality Index; and we have been ranked among the Best 50 Corporate Citizens in Canada for 18 years running, through 2020.
Enbridge Inc. is headquartered in Calgary, Canada. We have a workforce of about 13,000 people, primarily in Canada and the United States. Enbridge (ENB) is traded on the New York and Toronto stock exchanges.
More from Enbridge Inc.