Published 01-19-22
Submitted by Taproot Foundation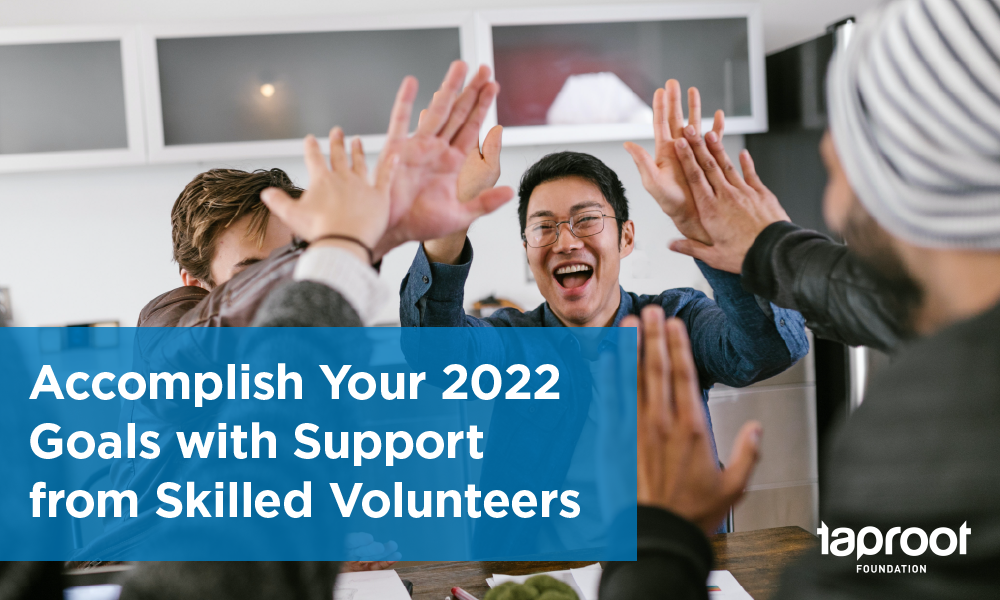 Tuesday, January 25 at 1 PM ET / 12 PM CT / 11 AM CT/ 10 AM PST
Register now
What's on your nonprofit's to-do list for 2022? Okay, now what's on your blue-sky, never going to happen without extra funding, wish-list?
Let's work together to check off both lists! Join Taproot Foundation's free webinar for nonprofits on Tuesday, January 25 at 1 PM ET/10 AM PT for all the tools you'll need to partner with skilled volunteers this year. Taproot volunteers are waiting in the wings to take things off your over-flowing plate, help you plan for the future, and build your organization's capacity to do amazing work. Webinar participants will leave with:
Pro bono planning and project management best practices
Examples of projects you can knock out by March by collaborating with Taproot volunteers—graphic design, budgeting, HR policies, social media, and much more
Advice and motivation from a fellow nonprofit leader
Register now for this free one-hour event! And bring your colleagues—Taproot's volunteer community is 85,000+ strong so there are plenty of amazing pro bono partners to go around.
This event will be recorded and shared with all registrants. The Taproot Plus platform is free of cost and accessible to all business professionals, nonprofits, charitable organizations, fiscally sponsored social good organizations, public schools, and small businesses located in the United States, United Kingdom, European Union, Canada, and India.
Tuesday, January 25 at 1 PM ET / 12 PM CT / 11 AM CT/ 10 AM PST
Register now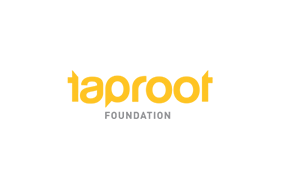 Taproot Foundation
Taproot Foundation
The Taproot Foundation is the provider of pro bono services to the nonprofit sector. It works to engage the country's millions of business professionals in pro bono service, building the infrastructure of organizations we rely on to strengthen and support our communities. Their pro bono model leverages the best practices of leading professional services companies to deliver reliable and quality marketing, human resources and technology services using corporate employees. Since 2002, the Taproot Foundation has recruited over 3,500 business professionals to awarded over $12 million in pro bono services to nonprofits in New York, Chicago and the San Francisco Bay Area.
More from Taproot Foundation