Published 01-14-22
Submitted by YouGiveGoods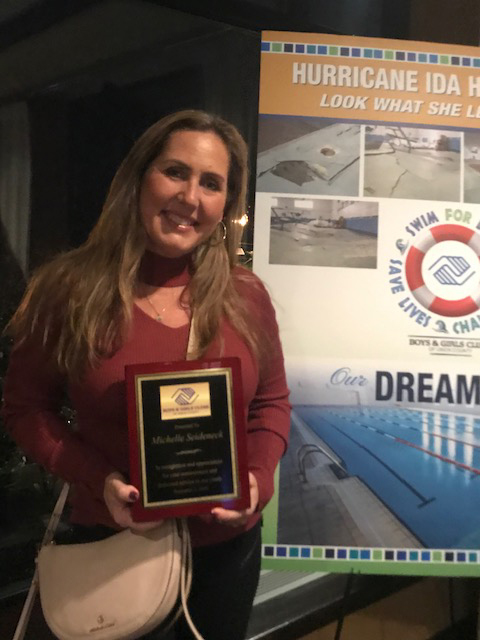 MENDHAM, N.J., January 14, 2022 /CSRwire/ - YouGiveGoods, an innovative e-commerce charitable giving platform, announced that VP of Corporate and Community Partnerships Michelle Seideneck, was honored by Boys & Girls Clubs of Union County with its Outstanding Corporate Partner Award at their Annual Meeting held in December 2021. Presented annually, this award recognizes the individual/corporation who provided an extraordinary partnership and collaboration to benefit the organization and the children they serve.
Michelle was selected based on her dedication to the children and advocacy for Boys & Girls Clubs of Union County in her work bringing new corporate sponsors to support their programs through YouGiveGoods virtual drives. Michelle was instrumental in introducing and nurturing relationships with corporations such as Bausch Health, Sanofi, York Capital and Wolf & Company. These new corporate relationships are key to supporting the many programs offered at the Clubs and help widen their reach and impact.
In fact, in 2021 Michelle was single-handedly responsible for orchestrating their corporate sponsored virtual Holiday Gift Drive that ultimately raised over 1,000 brand-new holiday toys and gifts distributed between the three Union County Clubs for kids in the community who otherwise might have none. In addition to toys, YouGiveGoods giving events held during 2021 raised much-needed school supplies and books for children of all ages.
Boys & Girls Clubs of Union County's Director of Development and Marketing, Lisa Sepetjian, explains, "Michelle does as much for us as any board member. I don't think of her and YouGiveGoods as a 3rd party vendor but as a true partner. She is dedicated, hard-working and great at what she does. Every corporate relationship that she has facilitated for our organization has directly benefitted at risk kids in our community."
Michelle has been with YouGiveGoods, since 2014. In her work as VP of Corporate and Community Partnerships, Michelle connects socially conscious corporations with nonprofits by creating custom virtual employee giving events on YouGiveGoods.com raising brand-new food and supplies for nonprofits across the country.
"We are so proud of Michelle for being recognized for her outstanding work by the Boys & Girls Clubs of Union County," YouGiveGoods' CEO Lisa Tomasi states. "She truly embodies YouGiveGoods' mission to provide premium online charitable giving services, promote community involvement, and inspire social responsibility. Her passion and dedication to serving the needs of our corporate and nonprofit partners as well as the community at large is deserving of commendation."
About YouGiveGoods
YouGiveGoods, LLC, is an innovative social enterprise company that connects tangible giving to community needs through our e-commerce charitable giving platform. Support any cause when you raise food, personal care items, disaster relief supplies, toys, school supplies, socks, diapers, blankets – any goods your selected charity may need, all brand-new and delivered to their door. YouGiveGoods' technology enables corporations, groups and individuals to create unique giving experiences with custom designed event pages. Specializing in workplace giving, YouGiveGoods events maximize employee engagement while meeting the needs of the nonprofit and the corporation. A YouGiveGoods online drive is a simple, efficient, measurable activity that makes a real difference in your community.
Contact:
Diane Frain
1-877-526-4483 x107
Diane.Frain@yougivegoods.com
About Boys & Girls Clubs of Union County
The mission of Boys & Girls Clubs of Union County is to inspire and enable all young people to reach their full potential as productive, caring and responsible citizens. With three Club locations in Union County, NJ, the purpose is to provide a world-class Club Experience that assures success is within reach of every young person who enters our doors, with all members on track to graduate from high school with a plan for the future, demonstrating good character and citizenship, and living a healthy lifestyle.
Contact:
Lisa Sepetjian
lsepetjian@bgcuc.org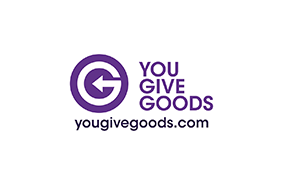 YouGiveGoods
YouGiveGoods
YouGiveGoods makes charitable giving easy and completely transparent with our free, innovative giving platform. A personalized YGG giving event enables individuals, companies, schools and groups to make a tangible impact in local communities by raising new, needed goods for charities.
More from YouGiveGoods