Published 01-15-22
Submitted by Merck & Co., Inc.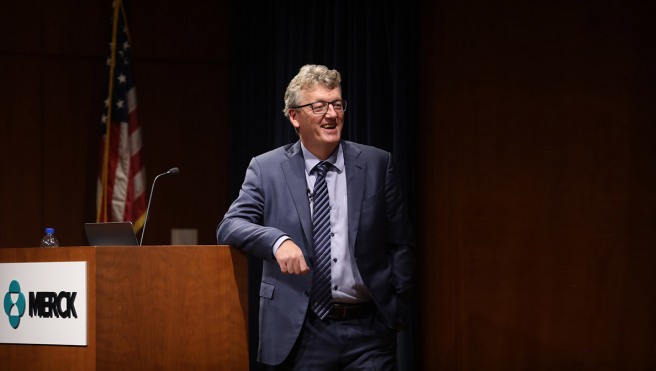 A longtime Merck collaborator has been tapped with one of the world' s highest honors.
Princeton University's David W.C. MacMillan has been awarded the 2021 Nobel Prize in chemistry, alongside co-winner Benjamin List. The pair were honored for the development of organocatalysis, finding revolutionary ways to design and build safer, more sustainable small organic molecules that can be used to construct new drugs and other materials.
MacMillan has a close working relationship with Merck spanning many years and is a faculty member of the Merck Catalysis Center at Princeton.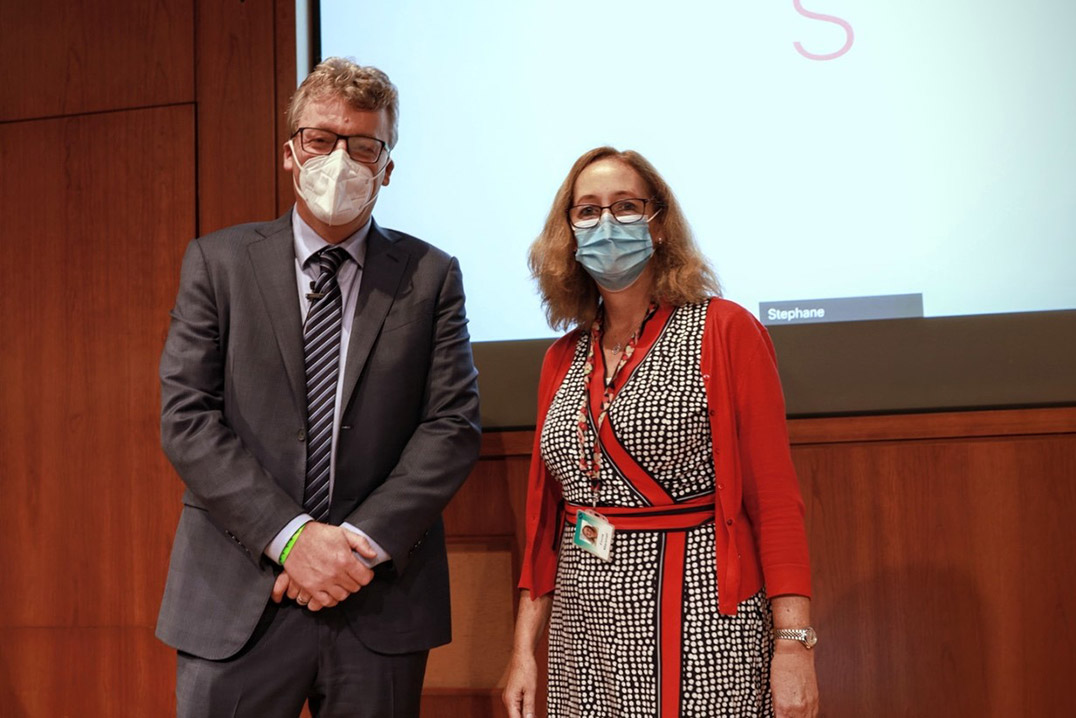 David MacMillan with Merck Research Laboratory's Fiona Marshall following his lecture at Merck's New Jersey headquarters.
"This concept for catalysis is as simple as it is ingenious," says Johan Åqvist, chair of the Nobel committee for chemistry. "The fact is that many people have wondered why we didn't think of it earlier."
"I've always considered Dave one of the most creative scientists that I know, and he has been a very strong advocate for Merck chemistry throughout his career,&rdquo says Kevin Campos, vice president and Merck's head of process research and development. "To see him be recognized with such a prestigious award is truly amazing. I'm sure that I speak for many when I say that we couldn't be prouder."
"I've worked with Dave since I was in graduate school. I&rsquo ve been amazed at the sheer number of disruptive innovations in synthetic chemistry and beyond that have been made in his research lab."

Kevin Campos

Vice president, head of process research and development
Shortly after learning of the exciting news, MacMillan visited Merck's New Jersey headquarters to present his first lecture as a newly anointed Nobel prize winner. He shared his experiences of learning about this unique honor - including how long it took for the Nobel committee and his co-winner to convince him it was real.
"I actually didn't think this was real. I received a text from someone in Sweden, they spelled my name wrong, and so I was pretty sure they were playing a prank," MacMillan recalled.
Eventually, List got him on the same page, and MacMillan and his wife and daughter were dancing in their kitchen in celebration. "It was one of the nicest moments of my life," he said.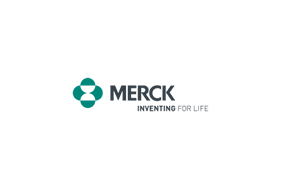 Merck & Co., Inc.
Merck & Co., Inc.
At Merck, known as MSD outside of the United States and Canada, we are unified around our purpose: We use the power of leading-edge science to save and improve lives around the world. For more than 130 years, we have brought hope to humanity through the development of important medicines and vaccines. We aspire to be the premier research-intensive biopharmaceutical company in the world – and today, we are at the forefront of research to deliver innovative health solutions that advance the prevention and treatment of diseases in people and animals. We foster a diverse and inclusive global workforce and operate responsibly every day to enable a safe, sustainable and healthy future for all people and communities. For more information, visit www.merck.com and connect with us on Twitter, Facebook, Instagram, YouTube and LinkedIn.
More from Merck & Co., Inc.