Published 01-13-22
Submitted by Rockwell Automation

MILWAUKEE, January 13, 2022 /CSRwire/ - Rockwell Automation (NYSE: ROK) has launched ROK in Action, a new global volunteer program and platform that makes it easier for employees to take action and create lasting change in their communities. 
With an online portal accessible from a smartphone or computer, Rockwell employees can find and sign up for local volunteer opportunities, track their volunteer time, and earn Dollars for Doers rewards. Employees can then direct their rewards to eligible nongovernmental organizations (NGOs) of their choice. ROK in Action also makes it possible for employees to volunteer during working hours with up to 24 hours volunteer paid time off annually.
"ROK in Action builds on Rockwell's strong spirit of community outreach and volunteerism," said Rockwell's Patricia Contreras, vice president of Public Affairs. "This new program offers an ongoing opportunity to tap into the skills and passions of our people to make an impact, solve real challenges, and expand human possibility."
Eligible Rockwell employees can amplify the impact of their volunteer and philanthropic support through the company's blended matching gift program, which provides an annual allowance of $5,000 to match employees' financial contributions and volunteer time rewards to approved NGOs.
Rockwell is piloting ROK in Action this year for eligible employees in Australia, Canada, the Dominican Republic, Brazil, India, Mexico, New Zealand, Singapore and the U.S., with further global expansion planned in 2023.
Learn more about how Rockwell and its employees support their local communities.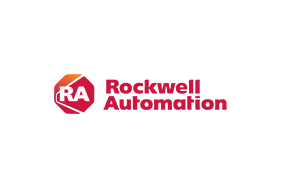 Rockwell Automation
Rockwell Automation
About Rockwell Automation
Rockwell Automation, Inc. (NYSE: ROK), is a global leader in industrial automation and digital transformation. We connect the imaginations of people with the potential of technology to expand what is humanly possible, making the world more productive and more sustainable. Headquartered in Milwaukee, Wisconsin, Rockwell Automation employs approximately 25,000 problem solvers dedicated to our customers in more than 100 countries. To learn more about how we are bringing the Connected Enterprise to life across industrial enterprises, visit www.rockwellautomation.com.
More from Rockwell Automation