Published 01-12-22
Submitted by Bayer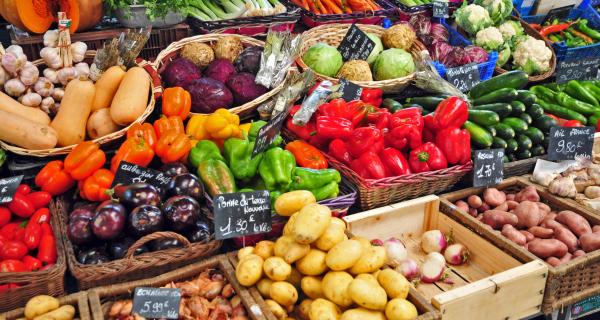 Sending you news of innovation! Around the world, Bayer scientists are hungry to create new, exciting solutions that support farmers and strengthen food security. Real or virtual, fields or glasshouses, Eastern or Western. We transcend borders and boundaries to bring new thinking to how we can improve the nutrition, health and wellness of our communities. 
These innovations range from improving nutrition to addressing issues like climate change and sustainability. Come along on this virtual trip around the world and get a taste for all the ways growers bring flavor and nutrition to your home.
Here in the Netherlands, among the colorful tulips and colossal windmills, we're working to change the game for glasshouse growers. Our Advanced Precision Horticulture (APH) program combines the power of data science, plant physiology, phenotyping, optimized glasshouse climate conditions, and IoT sensor data to help growers maximize the performance of their varieties.
Dutch farmers are currently using APH on tomato crops, but the benefits of the program can boost all of our planet's favorite produce.
In the hot, arid lands between the Sierra Madre mountain ranges, potato farmers in Northern Mexico have long dealt with the scarcity of water and constant threat of pests and disease. That's where the Bayer Root2Success program comes in. Utilizing specific data and insights, Root2Success gives farmers a holistic approach to addressing their crops' unique challenges. 
For these potato farmers, that means utilizing innovative crop protection solutions applied through drip technology— conserving water usage while also effectively managing pests. And Root2Success isn't limited to Mexico. We're also seeing success with potato growers in Africa and pepper and tomato farmers in Spain. With this program, we can utilize farmers' root health to help us achieve our ultimate goal of improving global health.
The Andes mountain range isn't the only thing looming over Ecuador. Banana farmers there are facing a very serious threat with the Tropical Race 4 (TR4) strain of the fungus Fusarium, which poses problems for a crop that's a vital staple for millions of people. That's why Bayer created a free online training course for farmers to mitigate and prevent the spread of the dangerous banana disease. This training is part of the BayG.A.P. Service Program, which helps farmers worldwide adopt good agricultural practices, get certified, and connect to the food value chain.
Topics of the course included both important background information and education about the disease and its dangers, as well as actionable  biosecurity measures farmers should implement to control the spread of TR4. 
The use of virtual training opens up new ways for Bayer to reach rural communities and lend expertise and support to farmers worldwide. Through this digital channel, we can share best practices that can lead to delicious results. 
From rice farmers in the rainy Ganges river deltas to onion growers in balmy Maharashtra, smallholder farmers in India are vital to their region's food security and nutrition. To support our smallholder partners Bayer has developed digital platforms like Project LEAD (Lead, Excel, Act, Deliver) to provide regional insights about the more than 24,000 different smallholder villages we serve. 
This tool allows us to better understand more than 50,000 farmers each month, and connect the right village with the right seed varieties at the right time as we work together to address specific crop and protection management needs. In a country as large and diverse as India, digital enablement is making all the difference.
We loved being able to drop you a line about how we're driving fruit and vegetable innovation around the world. With these new ideas and solutions, we can work towards our goal of providing health and nutrition to a hungry planet. Bon voyage and bon appétit!
View the original content here.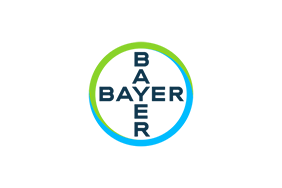 Bayer
Bayer
Bayer: Science For A Better Life
Bayer is a global enterprise with core competencies in the Life Science fields of health care and agriculture. Its products and services are designed to benefit people and improve their quality of life. At the same time, the Group aims to create value through innovation, growth and high earning power. Bayer is committed to the principles of sustainable development and to its social and ethical responsibilities as a corporate citizen. In fiscal 2015, the Group employed around 117,000 people and had sales of EUR 46.3 billion. Capital expenditures amounted to EUR 2.6 billion, R&D expenses to EUR 4.3billion. These figures include those for the high-tech polymers business, which was floated on the stock market as an independent company named Covestro on October 6, 2015. For more information, go to www.bayer.com.
More from Bayer