Published 01-10-22
Submitted by Workiva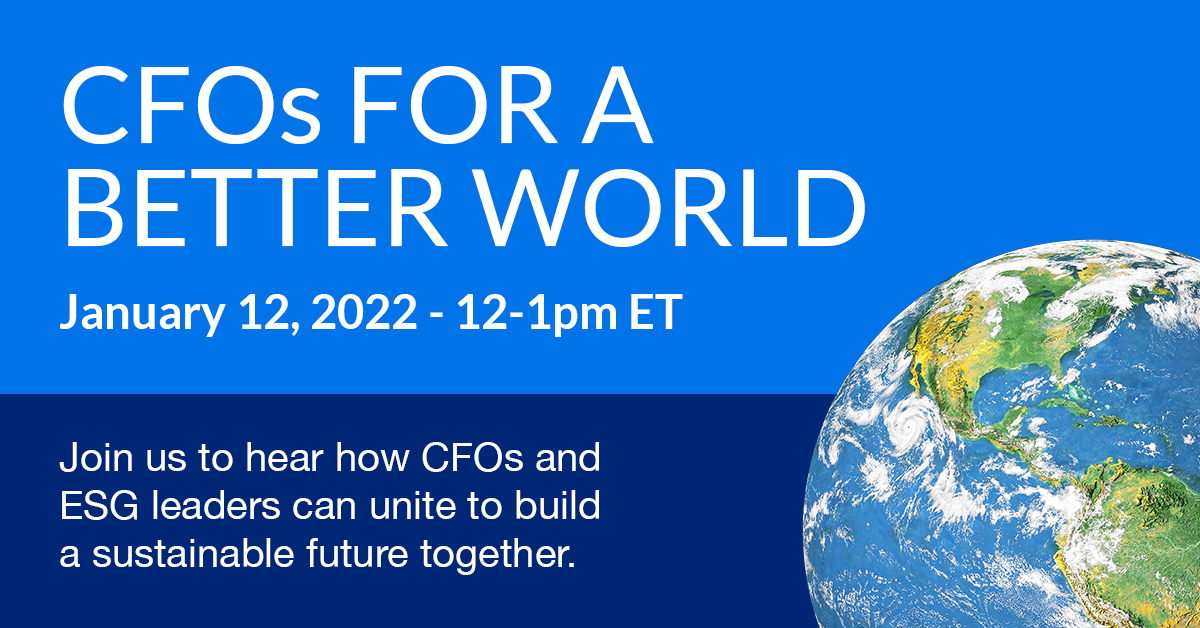 Originally published on Workiva
MEDIA ADVISORY
January 10, 2022
What:
The CFO Media Roundtable: Uniting CFOs Towards a Better World is an exclusive thought leadership event for CFOs and business leaders to discuss the evolving ESG mandates facing multinational organizations and the new role CFOs will play in building a sustainable future for all.
Who:
Chief financial officers; Panelists include:
Jill Klindt, CFO of Workiva (NYSE:WK)
Kevin Berryman, CFO Jacobs, UN Global Compact Task Force Member (NYSE:J)
Craig Bealmear, CFO Renewable Energy Group, Workiva Customer (NASDAQ:REGI)
and a special welcome from UN Global Compact CFO Taskforce Co-Chair Scott A. Mather CIO U.S. Core Strategies, PIMCO
When:
Wednesday, January 12, 2022, at 12:00 p.m. ET
Where:
Virtual - Register here
On the heels of the UN Global Compact CFO Taskforce's pledge towards its 2030 sustainability goals and new ESG mandates rolling out, ESG is set to make waves as lawmakers and companies navigate evolving regulations through the new year. This has led to a demand for guidance as CFOs try to determine what data their companies should collect, where it comes from, and who is responsible for tracking, submitting, and aligning it with financial performance.
The roundtable will feature chief financial officers from global organizations who will offer insights on ways CFOs can guide their organizations to set confident standards for the future of ESG reporting and the importance of having an ESG strategy.
To join the event virtually and learn more about the CFO Roundtable: Uniting CFOs for a Better World, please visit https://www.workiva.com/events/cfo-roundtable.
For media inquiries or interview requests, please reach out to our media contacts.
Media Contacts:
Amelia Folkes
Workiva Inc.
(515) 663-4471
press@workiva.com
Shannon Nelson
The Hoffman Agency 
(916) 880-0700
snelson@hoffman.com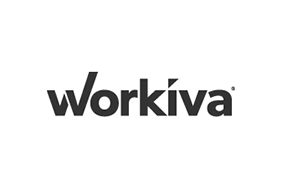 Workiva
Workiva
Workiva Inc. (NYSE:WK) simplifies complex work for thousands of organizations worldwide. Workiva customers trust the company's open, intelligent and intuitive platform to connect data, documents and teams, which results in improved efficiency, greater transparency and less risk. 
In just 10 years, Workiva has grown from a small startup to a formidable technology company, employing over 1,800 people across 18 different locations and serving over 3,800 customers in 180 countries. Over 75% of the Fortune 500 use Workiva's platform to solve the universal challenges of data, process and reporting complexity, by seamlessly orchestrating data among their systems and applications.
Sustainably driving innovation for its customers and employees is at the core of Workiva. Employees have the freedom and resources they need, backed by a culture of collaboration and diverse thought, to break new ground and build software solutions that have never existed before. Customers are central to the process as well. By working with Workiva developers and delivery managers, new fit-for-purpose solutions are developed regularly on Workiva's modern platform to help customers stay ahead of changing regulations, further streamline processes and meet the most demanding business challenges their industries face.
Workiva Integrated ESG Reporting Datasheet
More from Workiva