Published 01-07-22
Submitted by Quest Diagnostics
Quest sponsored the Modern Healthcare webinar, "Collaborating to address health inequities in underserved communities." During this discussion, leaders from across different areas of healthcare shared insights on the current state of health inequities and how the healthcare industry plays a critical role in closing this gap through collaboration with community and other stakeholders within healthcare. 
Click below video to check out the highlight reel of the virtual event:
To view the full webinar replay, visit: Registration (gotowebinar.com)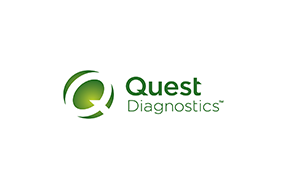 Quest Diagnostics
Quest Diagnostics
Quest Diagnostics empowers people to take action to improve health outcomes. Derived from the world's largest database of clinical lab results, our diagnostic insights reveal new avenues to identify and treat disease, inspire healthy behaviors and improve health care management. Quest annually serves one in three adult Americans and half the physicians and hospitals in the United States, and our nearly 50,000 employees understand that, in the right hands and with the right context, our diagnostic insights can inspire actions that transform lives. 
More from Quest Diagnostics