Published 01-10-22
Submitted by DOW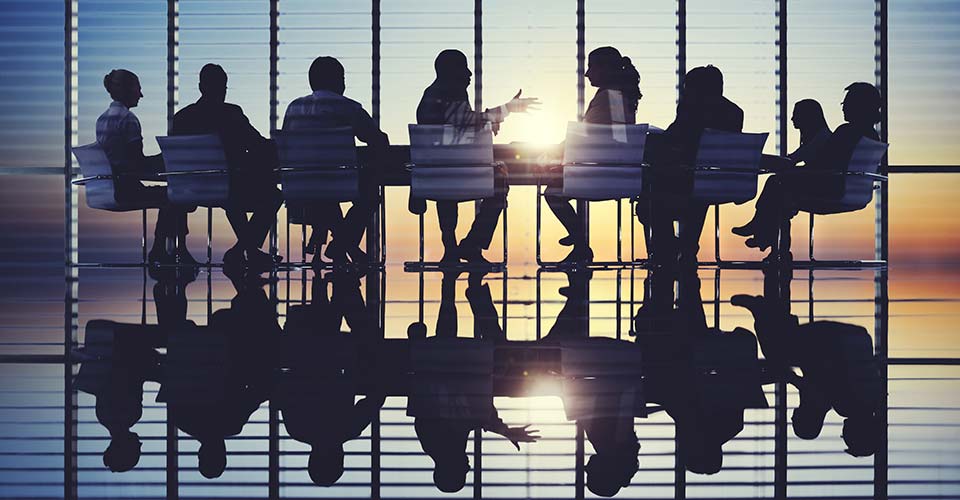 We measure our success not only by the results we achieve, but how we achieve them.
We all know that strong ethics are important. We conduct ethics training and talk about our values all the time, but what does ethical behavior really mean in real-life decision-making and actions every day?
First, ethics goes well beyond protecting our Company's reputation, though that's important. At Dow, we believe that our values are good for our business. Our people make better decisions and are more productive when their guiding principle is doing the right thing. Our goal is that our teams are prepared to take the right action, every time, even in high-pressure situations. When we get this right, our colleagues and our customers are more likely to want to work with us and want to stay with our company.
Yet how do we make conversations about ethics interesting and a part of our normal business activities? Here is a look at how we've made ethics and compliance a part of what we do and how we work at Dow.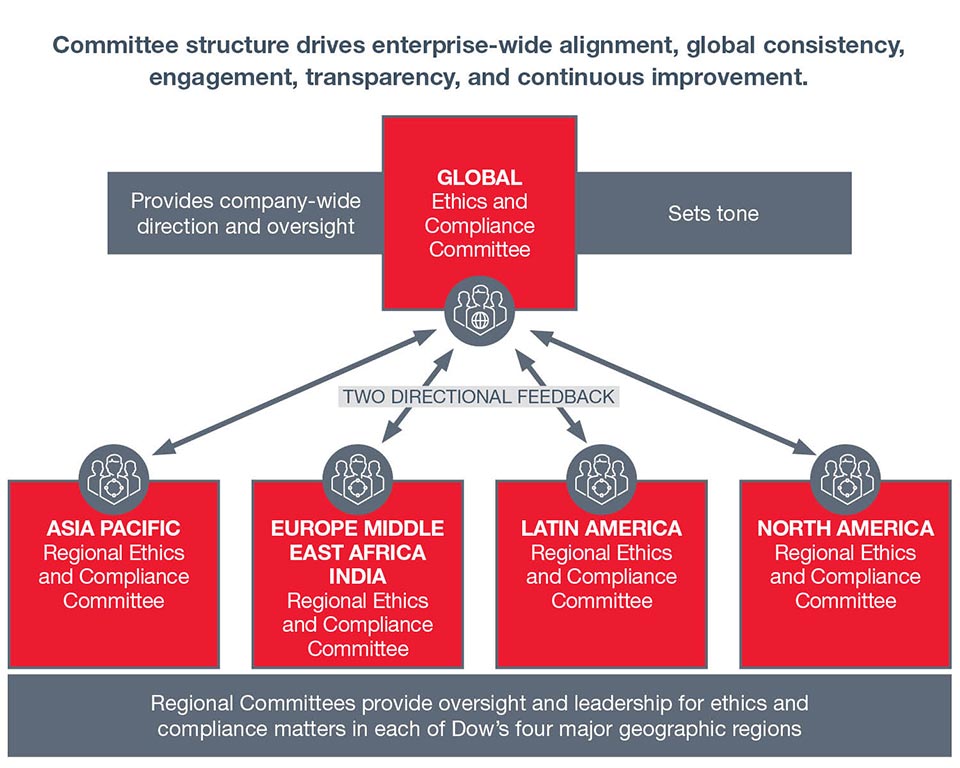 It is part of our company values.
Our values – integrity, respect for people and protecting our planet – guide our business decisions and inspire Team Dow. They are core to the way we engage with our colleagues, customers, partners and society. Studies suggest strong values have an impact. An ECI Global Business Ethics Survey found when employees were encouraged to base decision-making on strong values and high standards of conduct, favorable ethics outcomes multiplied 11 times.
It starts at the top.
Setting the tone so that every decision and action is taken with integrity starts with our leadership. Our Board of Directors establishes clear expectations for ethical behavior and our management is accountable for delivering ethical results. Dow's Global Ethics and Compliance Committee provides company-wide direction and oversight to ensure that all of our employees exhibit behavior consistent with our core values and Code of Conduct. As general counsel, I serve on the committee, alongside our chief financial officer, chief human resources and inclusion officer, corporate auditor, and the director of the Office of Ethics and Compliance. It is important we make sure our Code of Conduct and values are more than words on paper. They must be widely understood, embraced, and brought to life consistently around the world. We meet quarterly to review ethics- and compliance-related statistics. We also conduct periodic risk assessments and provide direction for effective interventions in response to an evolving compliance landscape.
We keep it relevant.
To help drive engagement and transparency at the local level, we have regional committees in each of our four major geographic regions. These committees are key to building trust and confidence within our teams and ensuring that our actions match our words. They encourage reporting of concerns by employees and protect reporters and witnesses. Our regional committees also provide a structure to effectively manage ethics violations. They meet quarterly to review substantiated cases and ensure each is handled appropriately and consistently.
We focus on continuous improvement and training.
Our ethics training program sends a strong message about how central ethics are to how we do business. Our Office of Ethics and Compliance (OEC) communicates Dow's standards and provides guidance on issues related to ethical conduct. The OEC provides customized training and operates a training website with classes and programs that reinforce our Code of Conduct and clarify the types of behaviors that we view as appropriate and what we consider out of bounds. Situational examples help to address how to handle possible ethical dilemmas.
The bottom line is that we measure our success not only by the results we achieve, but how we achieve them. Designing a company governance structure to advance accountability and integrity helps keep doing the right thing at the front and center of our decision-making. It also helps treat ethics as an essential skill that every employee is expected to understand and practice.
Learn more about how we have put in place a governance structure that drives accountability across our enterprise.
Amy Wilson, General Counsel and Corporate Secretary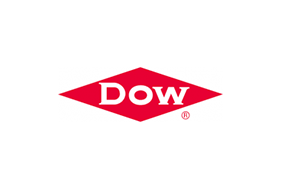 DOW