Published 12-29-21
Submitted by Duke Energy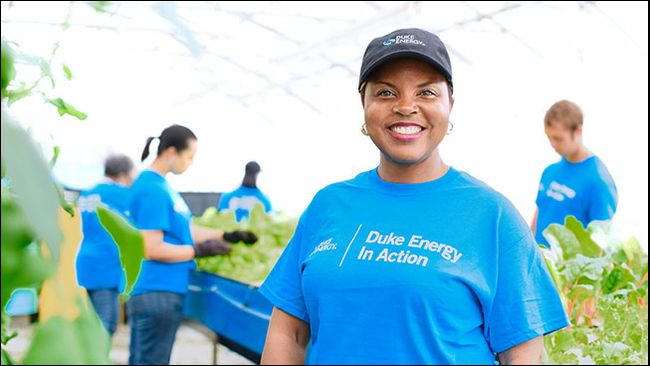 I joined Duke Energy a little over a year ago, and one of the main reasons I was drawn to the company is its mission, "to power the lives of our customers and the vitality of our communities." This strong sense of purpose underpins how the company and its Foundation support their employees, customers and communities through one of the largest clean energy transformations in our industry.
I'm inspired by the company's intentional approach to this issue as we continue to focus on maintaining reliable, affordable and increasingly cleaner energy in a way that also lifts society. One of the critical enablers of our transformation is how we engage with the stakeholders who live in, work in and represent our communities as well as those at the national and global levels.
The Duke Energy Foundation has spent the past year listening, learning and adjusting to stakeholder feedback on a variety of topics from pandemic impacts to environmental justice. These conversations have led to deepening our focus on root causes and system challenges while we also more strongly align our priorities with our company's clean energy strategy and net-zero emissions goals.
We believe by focusing the Duke Energy Foundation on those topics we are best positioned to address, leveraging the unique capabilities of both our company and our Foundation, we can deliver the most good for our communities. Through this holistic approach, we are prioritizing three pillars, each of which includes a broad suite of adjacent topics:
Vibrant economies
Climate resiliency
Justice, equity and inclusion
What does this look like in action? 
While we are already leaning into these issues, we are refreshing our Duke Energy Foundation's vision. Additionally, we are implementing grantmaking process changes in the Carolinas in 2022.
To that end, our process for grantmaking and community engagement opportunities will evolve to be more customizable and community based. Beginning in the Carolinas, we are prioritizing our efforts on those community challenges that intersect with the clean energy transformation. Our approach will help ensure our business responds to community needs while also being intentional about supporting work where we can have the most positive impact.
We have seen this approach work effectively over the past two years in our COVID-19 relief efforts and our commitment to social justice and racial equity.
We believe our refreshed strategy will deliver more meaningful community engagement and outcomes and shift us to more collaborative relationships to solve the challenges associated with the clean energy transition together. I'm excited about leaning in and learning more from our local communities.
View the original content here.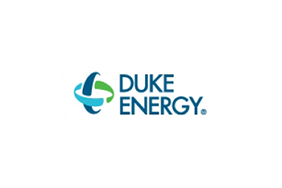 Duke Energy
Duke Energy
Duke Energy (NYSE: DUK), a Fortune 150 company headquartered in Charlotte, N.C., is one of the largest energy holding companies in the U.S. It employs 30,000 people and has an electric generating capacity of 51,000 megawatts through its regulated utilities and 3,000 megawatts through its nonregulated Duke Energy Renewables unit.
Duke Energy is transforming its customers' experience, modernizing the energy grid, generating cleaner energy and expanding natural gas infrastructure to create a smarter energy future for the people and communities it serves. The Electric Utilities and Infrastructure unit's regulated utilities serve approximately 7.7 million retail electric customers in six states – North Carolina, South Carolina, Florida, Indiana, Ohio and Kentucky. The Gas Utilities and Infrastructure unit distributes natural gas to more than 1.6 million customers in five states – North Carolina, South Carolina, Tennessee, Ohio and Kentucky. The Duke Energy Renewables unit operates wind and solar generation facilities across the U.S., as well as energy storage and microgrid projects.
Duke Energy was named to Fortune's 2019 "World's Most Admired Companies" list and Forbes' 2019 "America's Best Employers" list. More information about the company is available at duke-energy.com. The Duke Energy News Center contains news releases, fact sheets, photos, videos and other materials. Duke Energy's illumination features stories about people, innovations, community topics and environmental issues. 
More from Duke Energy