Published 12-22-21
Submitted by Installnet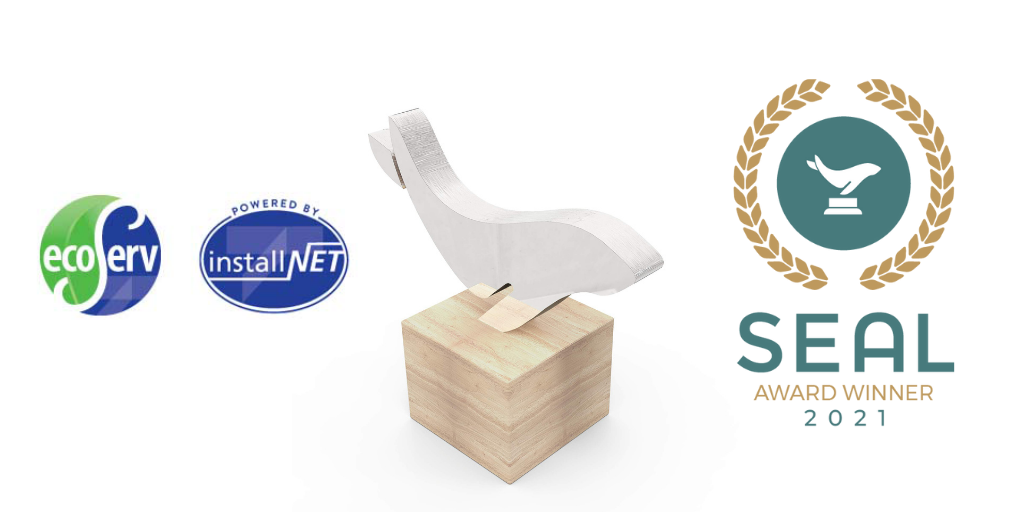 BOWIE, Md., December 22, 2021 /CSRwire/ - InstallNET, a  project management company that facilitates the installation and decommission of commercial furniture, announced today that their EcoServ program was awarded the 2021 SEAL Sustainable Service Award for leadership, innovation, and commitment to sustainable business practices.
Since its founding more than 25 years ago, InstallNET has diverted more than 12,000 tons of waste from landfills, recycling, reselling or donating it to nonprofit and local government offices instead.
"InstallNET is honored to be recognized by the 2021 SEAL Business Sustainability Awards for our EcoServ program. We are committed to assuring that decommissioned workplaces create zero waste and support local communities through charitable donations while caring for the environment," said Dale Ewing, owner of InstallNET. "As companies rethink the workplace we're rethinking how to avoid waste."
The 2021 SEAL Sustainability Award honorees range from global brands to high-growth start-ups and scale-ups.
"Increased corporate prioritization of ESG initiatives has been a welcome and needed change as our climate crisis further accelerates. This increased investment in sustainable business practices has raised the bar for ESG excellence, making this our most competitive award event ever with a record number of submissions," commented Matt Harney, SEAL Awards' Founder.
About InstallNET
InstallNET provides premium project management services for the installation and decommission of commercial furniture in the U.S. and Canada. Our national network of over 300 independent furniture installation companies serves more than 100 markets.
www.installnet.com
About EcoServ
EcoServ is InstallNET's program for excess furniture and assets that reduces environmental impact, saves money, and supports the community. Through the EcoServ program, InstallNET resells, donates, recycles, and reuses clients' surplus furniture and assets, assuring zero waste to landfill. To date, more than 1,600 organizations across the U.S. and Canada have received donations.
www.ecoserv.eco
About the SEAL Awards
SEAL (Sustainability, Environmental Achievement & Leadership) Awards is an environmental advocacy organization that honors leadership through our business sustainability awards & environmental journalism awards while funding research and pursuing our own environmental impact campaigns.
For more information contact Jessica Clark, Marketing Manager, at jclark@installnet.com

Installnet
Installnet
Installnet, a leading commercial furniture solutions company, delivers inspired workspaces that help people, businesses and communities thrive. Our custom solutions are designed to serve our clients' unique needs, from project management to access to Installhub, a self-serve platform of installers, to Ecoserv, an award-winning circular decommission program. Many members of our network of 350 installation companies have been with the company since its founding 25 years ago.
More from Installnet