Published 12-21-21
Submitted by RESOLVE
FREETOWN, Sierra Leone and WASHINGTON, December 21, 2021 /CSRwire/ - RESOLVE, on behalf of a multi-sector consortium, announced today the launch of HealthGrid Sierra Leone, an initiative to provide sustainable electricity and other essential services to off-grid health facilities in Sierra Leone. The consortium is organized as a USAID Global Development Alliance (GDA). RESOLVE leads the consortium with direction and active support of Sierra Leone's Ministry of Health and Sanitation, and key participation of Orange Sierra Leone, an affiliate of French telecommunications giant, Orange S.A.
Through HealthGrid, Orange Sierra Leone will procure and install solar energy systems and internet connectivity equipment at 31 off-grid health facilities across Sierra Leone. Orange has committed to this under terms that include substantial pro-bono contributions of technical and management personnel and equipment.
As a core member of HealthGrid, World Vision will provide water, sanitation, and hygiene (WASH) systems for health facilities supported by the GDA.
"Reliable and affordable electricity is one of the greatest challenges in providing WASH services to off-grid health facilities and their surrounding communities. By participating in HealthGrid, World Vision is able to provide WASH systems in an efficient, systematic manner, coordinating with HealthGrid's provision of electricity and connectivity; and we have an opportunity to link the operations and maintenance of the installed WASH equipment with HealthGrid's overall O&M model". - Sagane Thiaw, National Director, World Vision Sierra Leone
Other members of the HealthGrid consortium include Gavi, the Vaccine Alliance; Dalan Development Consultants and bechtel.org (the social enterprise of Bechtel, a global engineering, procurement, and construction company).
"An available and reliable supply of electricity is a key component to the success of Gavi's work with Sierra Leone's Expanded Programme on Immunization. It is needed to coordinate vaccination campaigns, manage patient data and to power vaccine cold chain equipment in health facilities," said Li Zhang, Gavi, the Vaccine Alliance's Director of Strategic Innovation and New Investors. "We are grateful for the support, expertise and innovation Orange has brought to this project, which once again reinforces the importance of public-private partnerships to global health.
Equipment installed by HealthGrid will be the property and responsibility of the government of Sierra Leone. However, during the project period, HealthGrid will work to develop a long-term operations and maintenance (O&M) model for the installed solar and WASH systems, built on Orange's existing support structure for its internet connectivity equipment. A long-term, commercially viable model will be developed whereby the first-level of O&M support for HealthGrid systems will be channeled through an Orange O&M hotline. O&M support will be sustained by revenue streams internal to the overall HealthGrid model.
"We see O&M as the critical long-term challenge to establishing sustainable off-grid energy projects in Sierra Leone and for sub-Saharan Africa more generally… there are too many examples of solar systems that are not maintained properly or repaired promptly. As a result, they end up as useless, high-tech litter on our continent." - Kwabena Adom-Opare, USAID
Reliable access to electricity is a foundation for essential healthcare and public health services, including WASH, communications, cold storage for vaccines and medicines, and the ability to use basic medical diagnostic and treatment equipment. The World Health Organization estimates that only 34% of health facilities in sub-Saharan Africa have access to reliable electricity. This means that over 100,000 health facilities do not, severely impeding healthcare delivery for many millions of people.
RESOLVE intends for HealthGrid Sierra Leone to serve as a pilot project for a broader initiative to expand the delivery of electricity, connectivity, and WASH systems to other sub-Saharan Africa countries. Planning for this broader, multi-country initiative is underway with support from bechtel.org.
"We're honored to support HealthGrid and advance Covid-19 vaccinations in Sierra Leone. With the considerable health and economic needs many communities face because of this pandemic, not just in Sierra Leone but across Africa, these improved facilities will help strengthen their resiliency. bechtel.org will develop a repeatable and scalable execution model based on the Sierra Leone project enabling public, private, and non-profit partners to electrify thousands of facilities across the continent." - Tam Nguyen, bechtel.org
For more information on HealthGrid Sierra Leone contact Sheka Forna. For more information the broader HealthGrid consortium contact Richard Schroeder (healthgrid@resolve.ngo).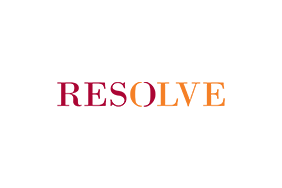 RESOLVE
RESOLVE
RESOLVE builds strong, enduring solutions to environmental, social, and health challenges. We help community, business, government, and NGO leaders get results and create lasting relationships through collaboration. RESOLVE is an independent organization with a thirty-year track record of success.
More from RESOLVE