Published 12-20-21
Submitted by Intel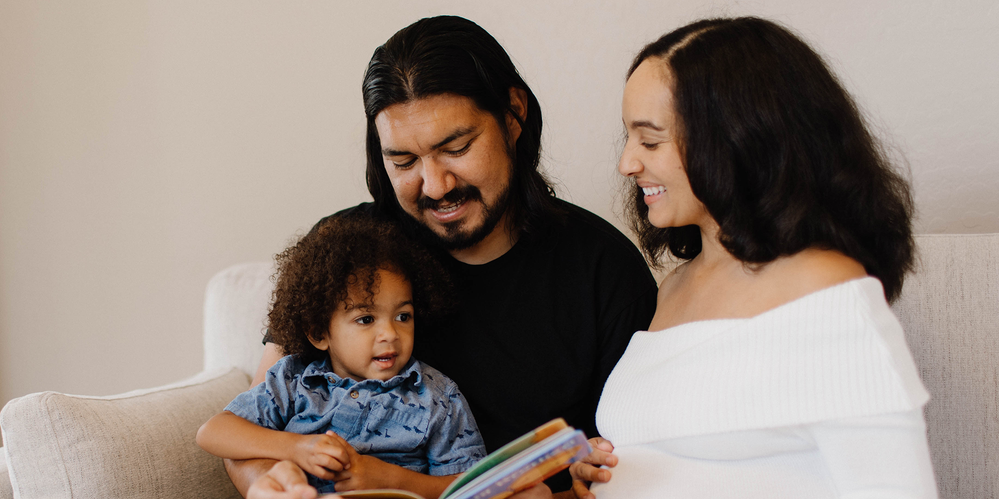 For Dr. Brandon Marin, a job like researching semiconductors at Intel was "a childhood dream." But as he prepared for his job interview, he knew there was a good chance he would never achieve it. Brandon had a criminal record and had struggled with addiction in the past. Many employers wouldn't hire someone with his background.
But when he interviewed with Intel, he candidly shared his story anyway. "I wanted to be upfront and transparent, but it was a terrifying leap of faith. To my shock, the hiring manager said, 'We're more concerned with what you've been doing recently than what happened in the past,'" says Brandon. "I remember those words very, very vividly. It set me free from a paralyzing fear that gripped me for over a decade—the best feeling of my life."
Today, Brandon holds more than 70 patents and has received numerous accolades for his research and pathfinding work in the Substrate and Packaging Technology Development organization in ATTD. But his purpose reaches far beyond his scope at Intel: "I was spared numerous times against insurmountable odds, so I think the universe has a plan for me—to help people. I do that by sharing my story, inside and outside Intel."
Listen to Brandon tell his story on this podcast.
'It Got Really Bad, Really Fast'
Brandon's story starts with his upbringing in a first-generation Mexican-American family in Los Angeles. He was fascinated by science from a young age and excelled at calculus and chemistry in high school. But he also "lived a double life," partying and experimenting with drugs on the weekends.
In college at the University of Southern California, Brandon planned to focus on his engineering degree — but things quickly went off course. "On my first day, my roommate asked if I wanted to get wasted. I dropped my bags, and it just accelerated from there," says Brandon. "By my second semester, I had started messing around with heroin, and then it got really bad, really fast. Long story short, after a year and a half, I got kicked out of my apartment, suspended from USC, and had no money or place to sleep. But I was so numb, I didn't even care, as long as I had the drugs setting me straight."
Brandon was homeless for the next four years, working for gangs, in and out of jail, and in the deepest grips of addiction. Overdoses were a regular occurrence, and death seemed inevitable without change. Finally, a judge gave him a choice: try rehab one more time or go to prison for a very long time. He chose rehab but managed to escape through a window within a day. When Brandon ended up back in court, a different judge gave him the same ultimatum. Brandon felt like he had been given a second last chance.
"By this point, I was really defeated—bankrupted emotionally, spiritually, and physically, I thought, okay, let's try something different this time. I'll go to rehab and give this program a shot. That was March 9, 2007. I've been sober ever since."
'Prove Us Right'
In rehab, Brandon faced tough odds: of the 200 people at the facility at the time—he is now the only one still sober. For his recovery, he took the drive that had once made him an honors student and applied it to Alcoholics Anonymous. "Every effort that I put into my education, I put into A.A.," says Brandon.
After getting out of rehab, Brandon says he focused on "how to be a basic human being with standard life skills." He completed a long checklist of requirements to re-enroll at USC and began studying chemical engineering again. While most of his old professors were skeptical, a few championed his cause.
"USC told me, 'Prove us right. Make our decision worth it,'" says Brandon. "So, I tried to be the best student I could be." He went on to a Ph.D. program at UCSD, won awards for his research and teaching, then eventually earned an internship at Intel.
He was close to his childhood dream, but he also knew that "raised as a first-gen Mexican-American in the U.S., you have to do everything right to have an opportunity. If you do one thing wrong, people will fixate on that, and it will follow you everywhere. For this reason, I was terrified to tell H.R., or anyone really, about my past. But I preferred honesty. You know the old saying: 'I'd rather be hated for what I am than loved for what I'm not.'"
Intel gave Brandon a second chance, and he's validated that decision ever since.
'It's Key to Talk About My Struggles'
In his time at Intel, Brandon has earned accolades and patents for his work, leading to an Intel Achievement Award for his contributions to Coaxial Metal Inductor Loop (Coax MIL): a first-of-its-kind substrate architecture designed to boost power efficiency with Intel's FIVR technology. Most importantly, he is focused on helping others who are facing addiction or struggling with workplace barriers caused by unconscious bias.
"I think my story can be an amazing lesson for hiring managers," says Brandon. "Systemic racism and prejudice, whether conscious or unconscious, is such a pervasive problem in this country. None of us can directly own this problem, but I believe we can own the task to fix it. That's why I do everything I can to promote diversity and inclusion across all areas. If I consigned myself to the fate I thought society had for me—I wouldn't be here."
Rather than hide his past, Brandon is speaking up. "I think it's key to talk about my struggles and recovery. It's part of who I am. If the pain and suffering I endured can help just one person, then it's absolutely worth it. I am still terrified to talk about this, but the one message I want to get across is this: there is no mistake that can't be set right with hard work and dedication. There is hope, even for someone who's made as many mistakes as me. Once that is internalized, it gets people started in the right direction."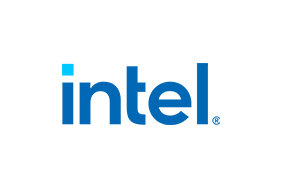 Intel
Intel
Intel (NASDAQ: INTC) is a world leader in computing innovation. The company designs and builds the essential technologies that serve as the foundation for the world's computing devices. Additional information about Intel is available at newsroom.intel.com and blogs.intel.com.
More from Intel