Published 12-20-21
Submitted by CooperCompanies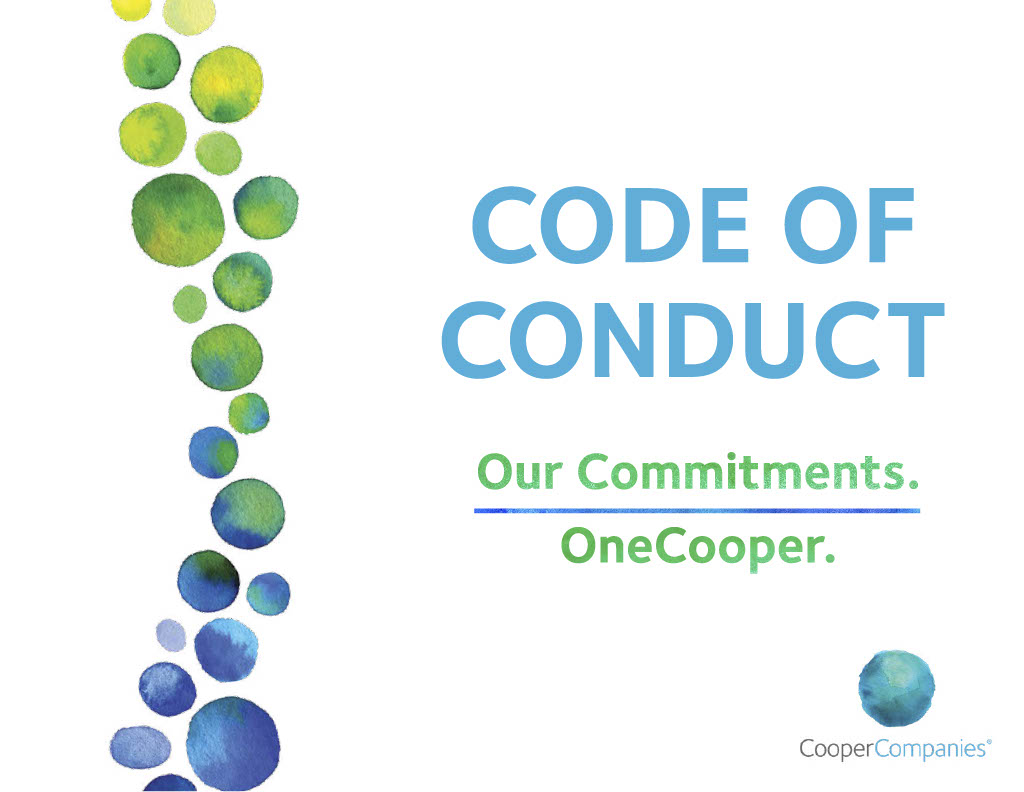 Originally published in CooperCompanies 2020 Environmental, Social, and Governance Report
We uphold high standards of ethics in our relationships with customers, employees, suppliers, investors, and the public. One of our ESG Action Plans for 2021 was to complete a full update and refresh of our Code of Conduct. This project included reviewing and updating our conduct expectations for topics in the Code, adding new topics that are relevant to our global operations, and improving its readability.
Our Code applies globally to our employees, officers, and Directors. It is available in multiple languages and we provide the Code to new employees on their date of hire and annually thereafter. We provide ethics training and education globally targeted to employee roles and functions and require that employees annually certify their agreement and abide by the Code.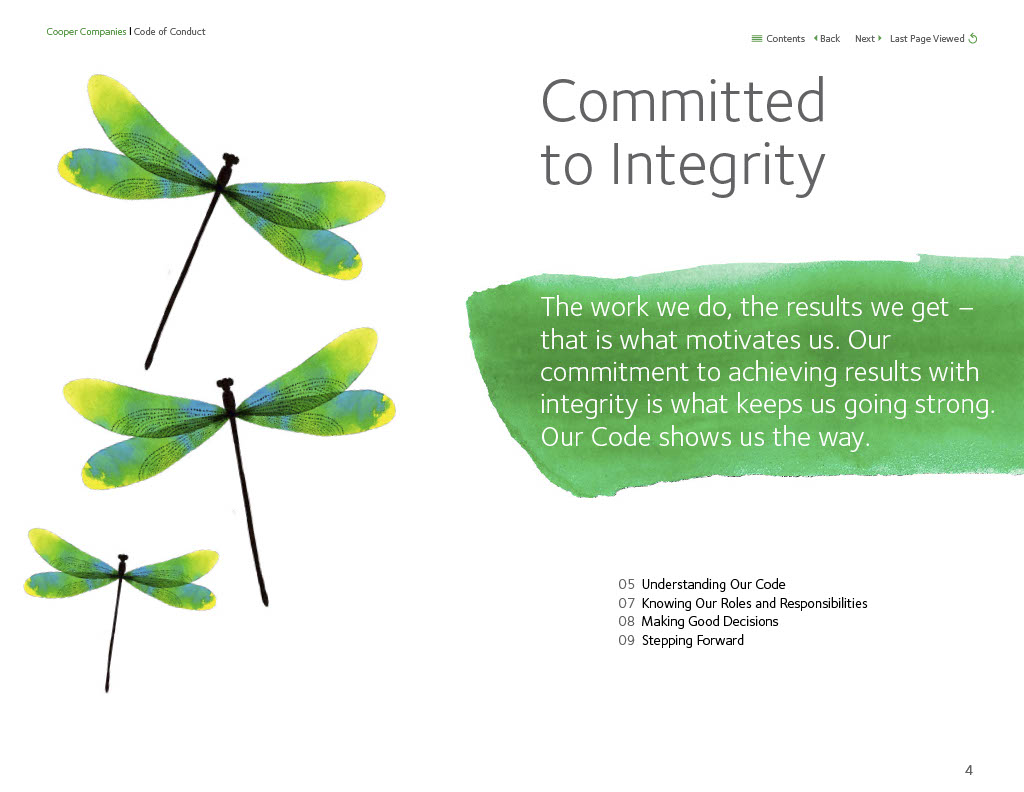 Topics include, but are not limited to, conflicts of interest; health and safety; diversity and inclusion; interactions with customers, suppliers, competitors, and third-parties; anti-corruption; government relations; and compliance with laws and regulations, including those relating to insider trading, equal employment opportunity, harassment, and privacy of information.
Read the full report here.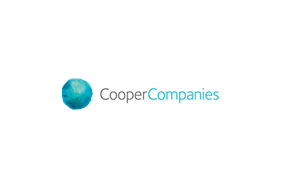 CooperCompanies
CooperCompanies
CooperCompanies ("Cooper") is a global medical device company publicly traded on the NYSE (NYSE: COO). Cooper operates through two business units, CooperVision and CooperSurgical. CooperVision brings a refreshing perspective on vision care with a commitment to developing a wide range of high-quality products for contact lens wearers and providing focused practitioner support. CooperSurgical is committed to advancing the health of women, babies and families with its diversified portfolio of products and services focusing on medical devices and fertility & genomics. Headquartered in San Ramon, CA, Cooper has a workforce of more than 12,000 with products sold in over 100 countries. For more information, please visit www.coopercos.com.
More from CooperCompanies