Published 12-28-21
Submitted by DOW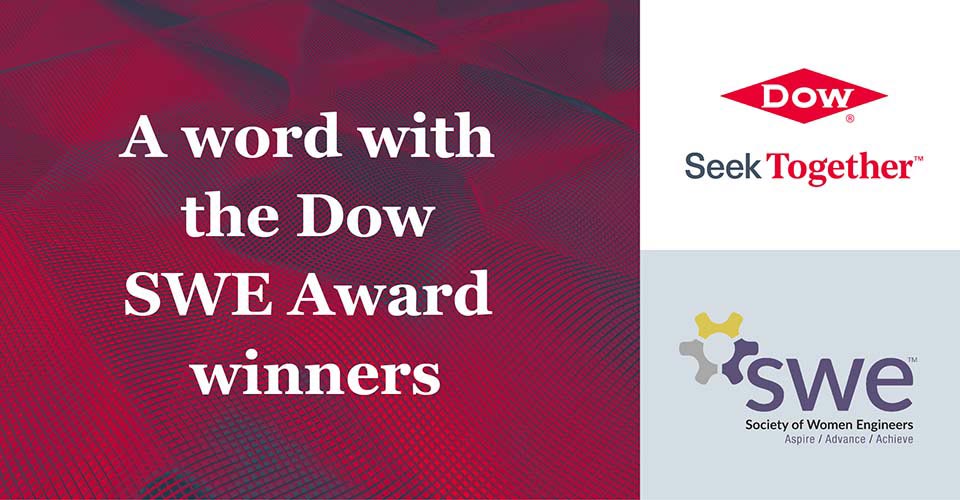 By Margherita Fontana, Global Strategic Planning & Governance Procurement Director & Global WIN Chair
The Society of Women Engineers (SWE) awards are a prestigious recognition for individuals making significant contributions to the advancement of women in engineering and the STEM industries (Science, Technology, Engineering and Math). SWE Individual Awards seek to recognize individuals and groups who support the core values of the Society: Integrity, Inclusive Environment, Mutual Support, Professional Excellence and Trust.
This year, five Dow women received individual SWE awards. I sat down with them and asked them to weigh in on the advancement of women in STEM.
Global Leadership Award
Sarah Eckersley, Ph.D.
Global R&D Director - Coating Materials, Monomers and Plastics Additives
Q: You've received very prestigious awards and many other awards throughout the year recognizing your advanced professional experience in engineering and technology. How do you find inspiration to continue to be innovative in this field?
A: "Early in my career I realized that the commercialization of innovation was very motivating to me. Successful commercialization means alignment to strategy and what is happening in the market, coupled with deep and seamless collaboration with other functions. Innovation and technology remain critical to Dow's success today, and this is amplified by our sustainability objectives. So, I am inspired and motivated because there are always interesting and challenging new problems and frontiers. This is what makes me tick."
Advocating for Women in Engineering Award
Tracy Young
Global R&D Director for Construction Chemicals
Q: With inclusivity being one of the core values of the Society of Women Engineers, how do we continue to foster an inclusive environment for women within the STEM field?
A: "As a Global R&D Director, I'm proud of the programs sponsored by the Industrial Intermediates and Infrastructure Division Leadership Team to advance diversity metrics and programs which have been adopted across our company. Dow has implemented metrics that foster a diverse workforce, realizing an increase from 26% to 29% in the employment of women. To continue to lead in diversity and foster an inclusive environment for women in STEM, we need to continue to listen and respond to the needs of our employees and customers. We also need to accelerate sponsorship for career development and opportunities for women to reach senior leadership roles at increased rates to close the gap from history. Graduating women today in STEM are entering the workforce with expectation of an inclusive environment with equal opportunity for career growth as a standard for retention."
Prism Award
Carolyn Ribes, Ph.D.
Envelope Analytical Leader
Q: Who do you credit for helping you develop the leadership skills to reach your full potential in getting to the position you are in today?
A: "I've been fortunate to work with multiple great leaders in my career. They usually fit into one or more of these groups:
Leaders who modeled outstanding leadership skills, including leading with your heart as well as with your head.
Leaders who believed in me and provided me with opportunities. They also built up my confidence to accept the opportunity and support throughout. I found that volunteering in a professional society provided new ways to grow and develop skills within a safe setting; I could then apply those skills in the workspace.
People who provided me with the gift of feedback. Both positive and constructive feedback is so important for building and reinforcing development."
Rising Technical Contributor Award
Margaret Y. Hwang
Associate Research Scientist
Q: What empowers you to continue your work to aid in important discoveries throughout engineering and technology?
A: "There are a few things that motivate me when it comes to working towards new discoveries.
Curiosity – wanting to understand why to gain a fundamental understanding when solving a problem.
Tenacity – well, maybe it's a bit of stubbornness as well. This gives the satisfaction of solving a problem while finding new approaches to do so.
Support network – nobody exists in a vacuum, so it is important to surround yourself with people that believe in my abilities and empower me."
Rising Technical Contributor Award
Maria Paz Ochoa, Ph.D.
Senior Research Specialist
Q: When you think of all the accomplishments you have made in your career thus far, which one gives you the most pride and why?
A: "I've had the opportunity to work along with the brightest scientists I've ever met to solve real-word problems, where I have developed mathematical models to assist and support the decision-making process across different business and functions. Translating the solutions of the computational tools I developed into real actions gives me most pride and motivates me to keep developing and applying new solutions to the challenging problems we face every day in the industry, such as the ambitious sustainability goals of the company, where we not only seek to optimize the economic profit but also the environmental and social aspects."
We would also like to recognize nine women for receiving Patent Recognition Awards.
*Amy Song, Senior Research Scientist
*Bindu Krishnan Ph.D., Principal Research Scientist
*Jaime L. Curtis-Fisk, Ph.D., Senior R&D Leader
*Jessica R. Levin, Associate Research Scientist
*Ling Zhong, Ph.D., Senior R&D Leader
****Rashi Tiwari, Associate R&D/TS&D Director
*Stephanie Hughes, R&D/TS&D Technologist
*Yanli Fen, Ph.D., Senior Research Scientist
*YuanQiao Rao, R&D/TS&D Fellow
 * = # of patents awarded
Congratulations to our SWE award winners for their excellent work in the STEM industry. These individuals exemplify how we can move the world forward in STEM through innovation and inclusion.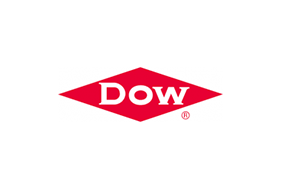 DOW