Published 01-04-22
Submitted by Enbridge Inc.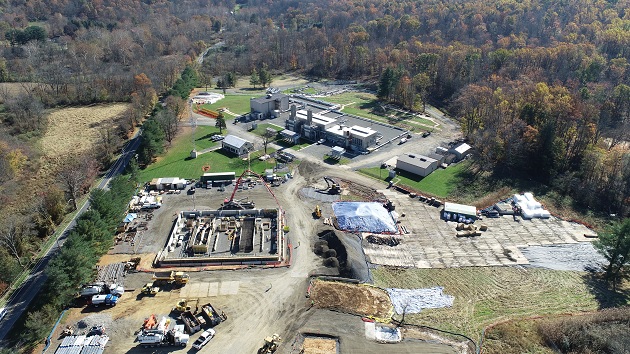 If you're going to talk the talk, you need to walk the walk.
It's been just over a year since Enbridge committed to net-zero greenhouse gas emissions by the year 2050.
With significant emissions reductions already achieved through equipment modernization, regional power grid greening, and solar self-power, we're making early progress toward that 2050 goal, as well as our interim target of reducing GHG emissions intensity from our operations 35% by 2030.
Our commitment—and our actions—continue to garner positive attention from sustainability ratings agencies.
In recent weeks, Enbridge was recognized again among midstream energy leaders, including:
"We're committed to building a bridge to a cleaner energy future, and one of the pillars is strong ESG leadership," says Pete Sheffield, Enbridge's Chief Sustainability Officer and vice president of U.S. external affairs. "The efforts of Enbridge employees across the company directly shape how we're positioned on ESG, so it's great to see continued external recognition for how Team Enbridge lives our values each and every day."
Enbridge's program of modernization in our gas transmission business includes a robust upgrade in technology—replacing our existing gas compressors with newer, lower-emission units across the U.S., along with reduced venting and methane abatement activity.
We're also advancing our solar self-power program, generating low-emissions electricity to support our liquids pipelines and gas transmission pipeline operations. To date, we've announced 13 solar projects that will collectively generate more than 110 megawatts of clean energy, from Wisconsin to Alberta, Kentucky to Minnesota. Three of these projects are already operational.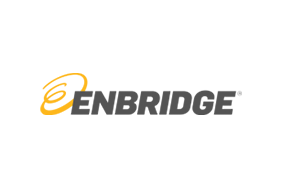 Enbridge Inc.
Enbridge Inc.
Enbridge's vision is to be the leading energy delivery company in North America. We deliver the energy people need and want—to heat their homes, to keep their lights on, to keep them mobile and connected.
We operate across North America, fueling the economy and people's quality of life. We move about 25% of the crude oil produced in North America, we transport nearly 20% of the natural gas consumed in the U.S., and we operate North America's third-largest natural gas utility by consumer count. Enbridge was an early investor in renewable energy, and we have a growing offshore wind portfolio.
We work collaboratively every day to provide safe, reliable energy. Enbridge connects energy supply with growing markets in North America through our three core businesses:
Enbridge was named to the Thomson Reuters Top 100 Global Energy Leaders in 2018; we were selected to Bloomberg's 2019 and 2020 Gender Equality Index; and we have been ranked among the Best 50 Corporate Citizens in Canada for 18 years running, through 2020.
Enbridge Inc. is headquartered in Calgary, Canada. We have a workforce of about 13,000 people, primarily in Canada and the United States. Enbridge (ENB) is traded on the New York and Toronto stock exchanges.
More from Enbridge Inc.