Published 12-20-21
Submitted by Gildan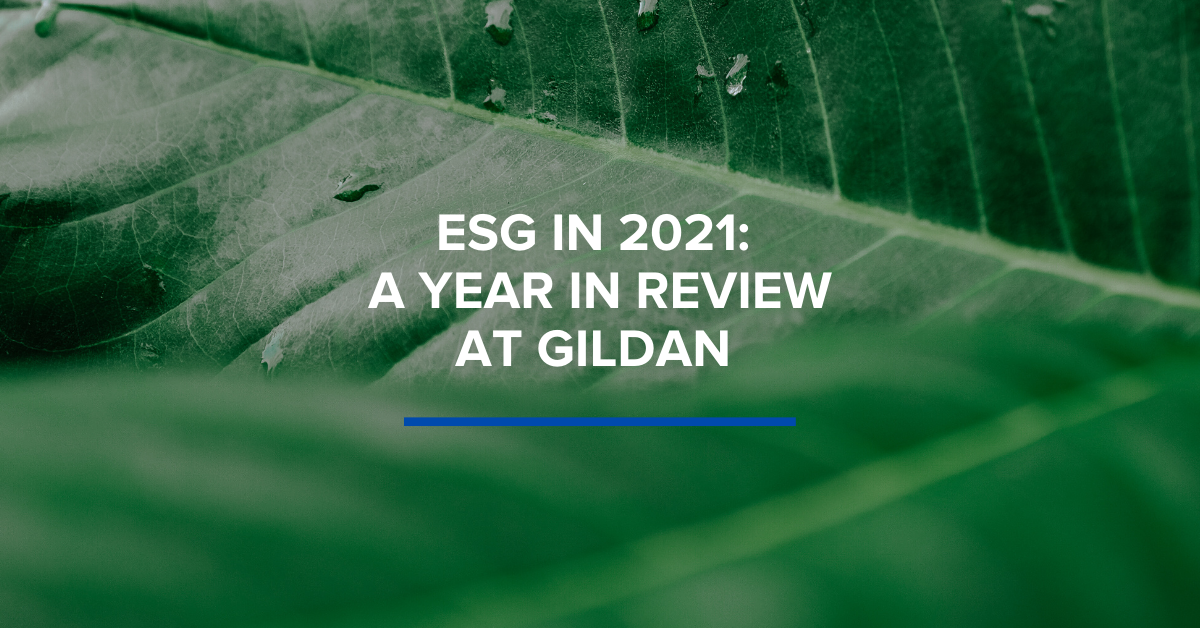 Gildan's longstanding vision of Making Apparel Better® has guided the organization in managing every aspect of its business. With the help of the Company's Environmental, Social, and Governance (ESG) program, Gildan has been taking steps to make positive impacts over the years by introducing effective programs for employee wellness and health, as well as organizing numerous sustainability initiatives and community engagement efforts across the regions where the Company operates. As 2021 draws to a close, Gildan revisits some of this year's initiatives and achievements as it looks forward to the launch of the Company's Next Generation Strategy early in the new year:
Gildan Joined The U.S. Cotton Trust Protocol
In June, Gildan announced that the Company had become a member of The U.S. Cotton Trust Protocol, effectively reinforcing Gildan's commitment to source and use sustainably grown and ethically harvested US Cotton. The Protocol is a farm-level, science-based program that sets a new standard for more sustainably grown cotton. It brings quantifiable and verifiable goals and measurements to sustainable cotton production.
Read more here.
Gildan Signed the Gender Equality Seal in the Dominican Republic
At the later end of the year, Gildan announced that the Company had signed The Gender Equality Seal commitment, a United Nations Development Programme (UNDP) coordinated and implemented at the national level by the Ministry of Women in the Dominican Republic, to strengthen and further its commitment to women's empowerment in the country.
Read more here.
Gildan Published its 17th ESG Report with First Ever Alignment with SASB Standards and Initial Assessment using the TCFD Framework
In 2021, Gildan published yet another ESG report, marking close to two decades of transparently disclosing the Company's environmental and social performance. Since 2008, Gildan has disclosed its ESG performance according to the Global Reporting Initiative (GRI) Standards (Comprehensive), and for the first time in 2021, Gildan disclosed its data aligned with the Sustainable Accounting Standards Board (SASB) standards. Finally, Gildan started work with its initial assessment using the Financial Stability Board's Task Force on Climate-Related Financial Disclosures (TCFD) framework which was included as part of the 2020 ESG disclosure.
Read more here.
Health and Safety: A Continued Priority
In 2021, Gildan interviewed Mike Albright, Vice-President of Human Resources of Manufacturing at Gildan to take a deeper dive into the Company's commitment to H&S on the factory floor at its 30+ factories worldwide over the last three decades. The interview revealed that Gildan has a begun the implementation of ISO 45001, one of the world's stronger H&S standards at its manufacturing facilities worldwide.
Read more here.
Gildan Renewed World Vision Honduras Partnership
In 2021, Gildan and World Vision Honduras signed onto another two-year partnership, effectively locking in a decade-long collaborative effort to support communities in Honduras. Gildan committed USD $175,000 toward a Children's Education and Transformation program, bringing Gildan's investment to over USD $600,000 since the partnership began.
Read more here.
Gildan Continued Battle Against COVID-19
As the COVID-19 pandemic persevered through 2021, Gildan continued its fight to slow the spread of the virus by donating 5 million pieces of PPE to various organizations in Honduras. Some of the donated products went to the healthcare sector, while others to the education sector to protect children and teachers in more vulnerable communities.
Read more here.
Ninth Consecutive Year on the Dow Jones Sustainability Index
For the ninth year in a row, Gildan's commitment and successes around ESG practices awarded it yet another inclusion on the Dow Jones Sustainability Indices (DJSI). Gildan continued to be a leader ranking in the 95th percentile of all companies in the Textiles, Apparel, & Luxury Goods industry, and the only apparel manufacturer on the North American index.
Read more here.
Named One of the World's Top 100 ESG Companies
The Investor's Business Daily named Gildan one of the Top 100 ESG Companies of 2021. Gildan ranked 8th overall and #1 in the Consumer Goods category for its strong ESG ratings in addition to strong fundamental and technical stock performance. Gildan was evaluated alongside 6,000 publicly traded companies based on the Dow Jones' ESG rating.
Read more here.
Gildan Ranked 6th on the 2021 Fashion Transparency Index
Over the years, Gildan has maintained a strong and persevering commitment to transparency. In 2021, Gildan ranked 6th on the 2021 Fashion Transparency Index out of 250 brands evaluated. Overall, Gildan ranked significantly higher than the average in all categories, as well as increased its score by 14% when compared to 2020.
Read more here.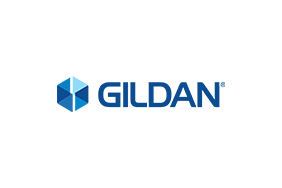 Gildan
Gildan
Gildan is a leading apparel manufacturing company, with a strong portfolio of brands, including Gildan®, American Apparel®, Comfort Colors®, GOLDTOE®, and Peds®. With over three decades of developing global manufacturing expertise, Gildan is one of the world's most efficient, ethical, and sustainable apparel manufacturers. Founded in Canada, Gildan operates out of roughly 30 locations in ten countries worldwide and sells its products in 60+ markets globally. Together with its 50,000 employees, Gildan operates with a proven commitment to industry-leading Environmental, Social, and Governance (ESG) practices throughout its supply chain in accordance with its comprehensive ESG program embedded in the Company's long-term business strategy. More about the Company on gildancorp.com.
More from Gildan