Published 12-23-21
Submitted by Whirlpool Corporation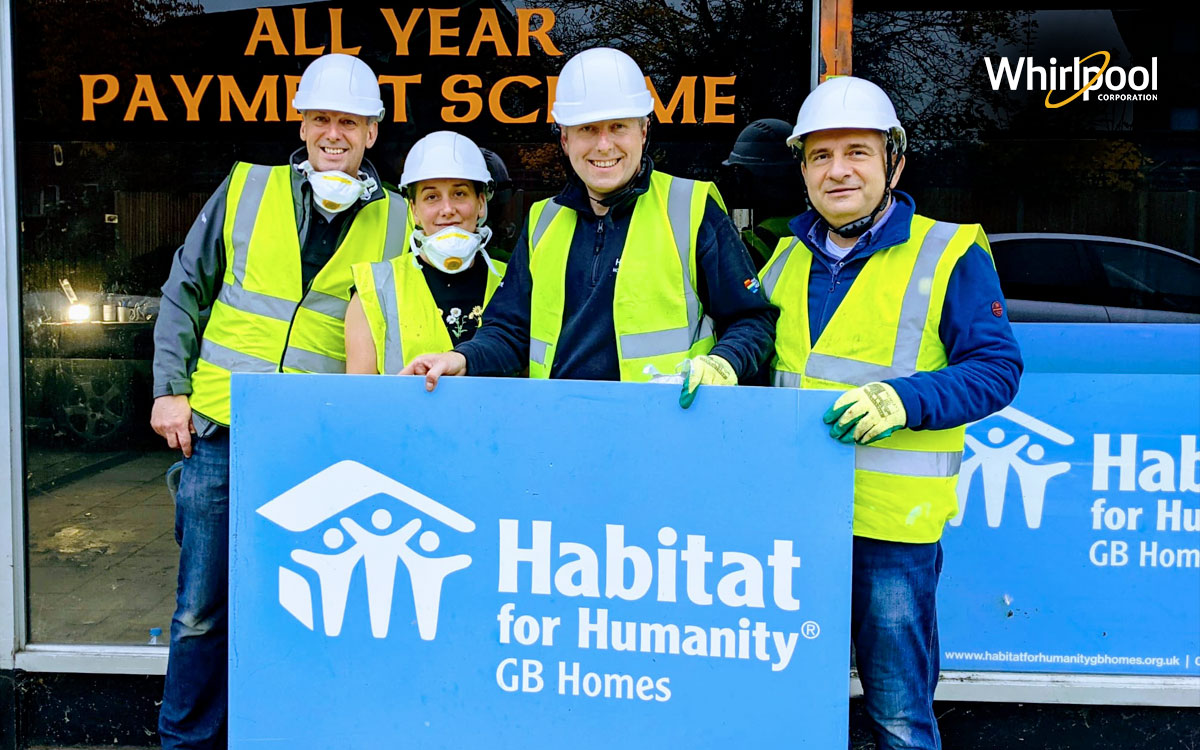 Whirlpool UK Appliances Limited, the home of Hotpoint, Indesit, Whirlpool and KitchenAid brands, announced our UK partnership with Habitat for Humanity Great Britain (GB), a leading housing charity focused on long-term poverty alleviation through affordable social housing. The partnership forms part of Whirlpool UK's new social responsibility strategy, House + Home.
House + Home is underpinned by our company's commitment to improving life at home. The new strategy seeks to contribute towards safe, affordable and nurturing places to live, where families can make healthy choices and build a better future, while supporting thriving and sustainable communities through a number of educational and community development programmes.
To launch the new initiative in partnership with Habitat for Humanity GB, colleagues from Whirlpool UK volunteered at the charity's Empty Spaces project in East London. The programme sees disused commercial premises repurposed into social housing. The volunteers support the charity this month in renovating and decorating the premises, transforming it into a home for vulnerable people.
According to recent research conducted by The Empty Homes Network on behalf of Habitat for Humanity GB, approximately 7,000 Local Authority-owned commercial units across England, Scotland and Wales have been vacant for over 12 months1. The research also suggests that an estimated 19,500 homes could be created in Great Britain from vacant space owned by Local Authorities1, offering a lifeline to vulnerable people living across the UK.
Whirlpool UK's support for the Empty Spaces project coincides with Habitat for Humanity's Europe Housing Forum, which took place in this month. The forum brought key stakeholders together in civil society, government, the private sector, academia and more, to discuss both European and global housing issues. Whirlpool UK will be the Global Gold Sponsor over the four-day conference.
The Europe Housing Forum will also be hosting the European Housing Innovation Awards, which will recognise policies, solutions and initiatives that promote affordable housing. To further strengthen its support for Habitat for Humanity GB, Whirlpool UK will be sponsoring the Best Practices Award, which focuses on applauding initiatives that improve living conditions for low-income households, while emphasising sustainability and inclusiveness.
Ian Moverley, Public Affairs Director, Whirlpool UK Appliances Limited says: "We are incredibly proud to be launching our new initiative House and Home in partnership with Habitat for Humanity GB here in the UK. Homelessness and the number of people living in substandard housing is a significant challenge faced by communities across the country. We are passionate about supporting Habitat for Humanity GB's work in renovating and refurbishing empty spaces, transforming them into homes for vulnerable people and working towards a future where everyone has a safe place to call home.
"I look forward to personally volunteering at the Empty Spaces project alongside many of my colleagues from Whirlpool UK, and we hope the development will act as a foundation for future projects across the country, improving the lives of individuals, families and communities."
Tum Kazunga, CEO at Habitat for Humanity GB, adds: "The COVID-19 pandemic has aggravated the ongoing housing poverty in Great Britain, affecting thousands of vulnerable individuals and families. Partnerships such as this one helps us tackle this issue by providing vulnerable people a safe place to call home. We are delighted to have Whirlpool UK as a partner and look forward to working together with them as we continue to deliver much needed social hosing in London's Borough of Barking and Dagenham."
For more information on Habitat for Humanity, please visit the website at habitatforhumanity.org.uk.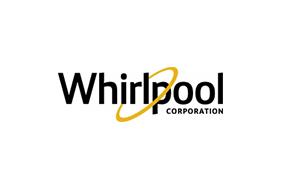 Whirlpool Corporation
Whirlpool Corporation
About Whirlpool Corporation: 
Whirlpool Corporation (NYSE: WHR) is committed to being the best global kitchen and laundry company, in constant pursuit of improving life at home. In an increasingly digital world, the company is driving purposeful innovation to meet the evolving needs of consumers through its iconic brand portfolio, including Whirlpool, KitchenAid, Maytag, Consul, Brastemp, Amana, Bauknecht, JennAir, Indesit and Yummly. In 2021, the company reported approximately $22 billion in annual sales, 69,000 employees and 54 manufacturing and technology research centers. Additional information about the company can be found at WhirlpoolCorp.com.
More from Whirlpool Corporation