Published 01-04-22
Submitted by Lenovo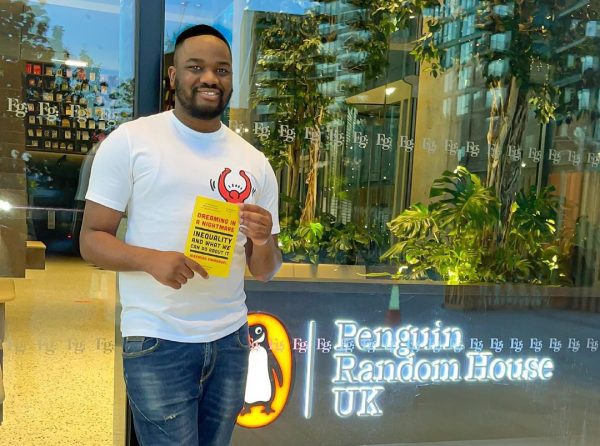 By Jeremiah Emmanuel, Author, Entrepreneur, Activist & Lenovo Innovator
Whilst growing up, I felt as if I was stuck between two worlds. I had a desire to change the world but I felt like my environment told me I could not. In a place where there was a lack of opportunities, poverty was prevalent, and any form of success seemed like a miracle. My family and I were impacted greatly by a number of different issues whilst growing up. Several forms of inequality prevented me from believing I could achieve my dreams. I wanted to make it my goal to raise awareness around many of these issues that are often swept under the carpet.
Drawing inspiration from my own story
I am a 22-year-old, activist, author, and entrepreneur from London. The title of my debut book, 'Dreaming in a Nightmare', is a manifesto for how we can tackle inequality and improve the lives of young people today. I weave my personal story and experience into a broader exploration of the UK, tackling subjects ranging from housing and education to employment and the criminal justice system. It's important to know that we all experience different situations that hold us back, sometimes in ways different from others. What is important is how we overcome them.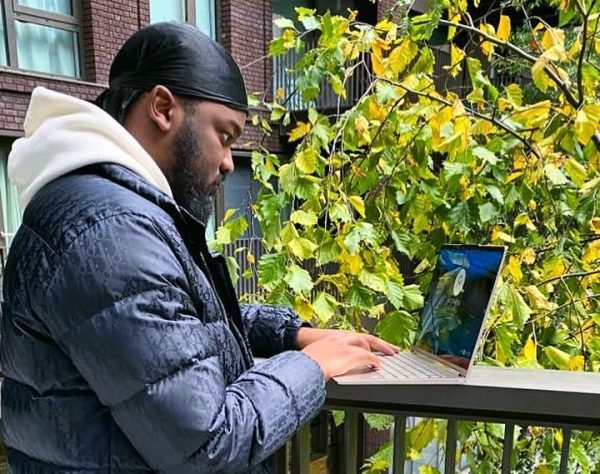 Turning words into action
I began my journey into activism after being elected to the UK Youth Parliament in 2011. I later become a young mayor within London. In 2016 I founded EMNL, a youth consultancy agency, with the goal of connecting Gen-Z to the brands they love. Since our beginning, we have advised the likes of Rolls-Royce, Nike, The Queens Commonwealth Trust, Superdry, and more.
Last year I founded Just Ents, a creative collective of young artists, musicians, writers, and filmmakers. I am determined to show the world that even those who come from disadvantaged backgrounds, like myself, can achieve their dreams and make a difference in the lives of others.
Uplifting underrepresented voices
Being a Lenovo Innovator naturally aligns with my personal mission of enabling others to realize their full potential. Technology has been an important part of my life from as young as I can remember. I have a love for coding languages such as python, attempting to repair any broken computer devices, and using the power of social media to aid my activism. My involvement in this program will allow Lenovo and me to make huge impacts in the communities I work with across the UK through technology.
To join me on my #LenovoInnovators journey and see my latest work around youth activism, follow me on Instagram @je1bc.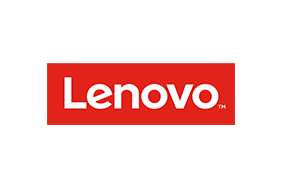 Lenovo
Lenovo
About Lenovo 
Lenovo (HKSE: 992) (ADR: LNVGY) is a US$70 billion revenue global technology powerhouse, ranked #171 in the Fortune Global 500, employing 75,000 people around the world, and serving millions of customers every day in 180 markets. Focused on a bold vision to deliver smarter technology for all, Lenovo has built on its success as the world's leading PC player by expanding into new growth areas of infrastructure, mobile, solutions and services. This transformation together with Lenovo's world-changing innovation is building a more inclusive, trustworthy, and sustainable digital society for everyone, everywhere. To find out more visit https://www.lenovo.com, and read about the latest news via our StoryHub.
More from Lenovo