Published 01-04-22
Submitted by Cisco Systems, Inc.
Networking Academy Success Stories: Chef Turned Cybersecurity Analyst, and More
By Sarah Hurd
To say cybersecurity is an in-demand field would be a gross understatement. Last year alone, 3.12 million cybersecurity positions globally remained open, according to (ISC)2.  And a recent Coursera Industry Skills Report reveals that job growth in the industry globally between 2020 to 2025 is projected to result in 149 million new jobs.
Cisco Networking Academy is providing a powerful skills-to-job pathway for learners around the world to these in-demand jobs. I had the opportunity to speak with four Networking Academy alumni who work in the field to learn how Networking Academy helped get them to where they are today.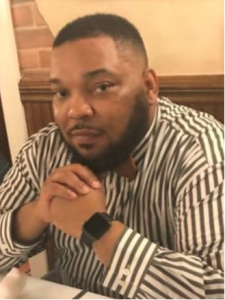 From chef to cybersecurity analyst – Ron Wilson, United States
For 15 years, Ron was a chef working in high pressure kitchens in Baltimore, Maryland – a city known for its arts and culture as well as its share of crime. He had steadily worked himself up from bus boy to executive chef but realized getting to the top wasn't all it was cracked up to be.
"I looked at all the other chefs who had reached the top – like the executive chefs – and they all had alcohol problems or were stressed out or unhappy," says Ron. "I didn't want to become miserable. So I took the recommendation of my co-worker and decided to pursue my passion for computers and technology, with a focus on the high demand industry of cybersecurity," he says.
Ron enrolled at Community College of Baltimore, a Cisco Networking Academy learning institution, and took a wide range of courses from Networking Essentials to CyberOps Associate. Upon graduation, he furthered his studies by attending the University of Maryland Global Campus, where he graduated with a Bachelor of Science in Cybersecurity Management & Policy. Today, he's a security operations center (SOC) analyst at a cybersecurity company in Baltimore doing everything from monitoring network traffic to performing risk assessments.
"There's a lot of similarities between being a chef and being a cybersecurity professional. You have to think fast on your feet, problem solve, and make tough decisions."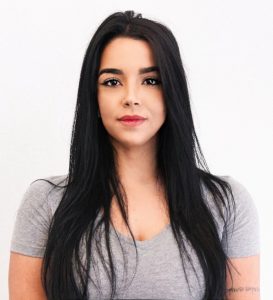 A happy accident into cybersecurity – Leslley Dias Cardoso, Brazil
Early in Leslley's life, she knew she wanted to work for a large multi-national corporation, but her family life and surroundings made it challenging. Raised in a very humble neighborhood in the city of São Luís, Brazil, she attended public school and her parents didn't see the value of a college education. Complicating matters, by age nine she was consumed with taking care of her baby brother. "Every day I would dream of working for a large corporation," says Leslley.
Determined to work and pursue her dream, she began working at a local mall at age 14 and by age 17 she joined Banco Fibra, a large financial services corporation in Brazil, as a young information security apprentice. Interestingly, it all happened by accident. She was in another apprentice role at the bank when an IT issue happened in her department. When she went to IT for help, they taught her how to solve the problem.
"The feeling of solving the challenge fulfilled me, both professionally and personally, in an inexplicable way. I started to fall in love with the IT industry," she says.
Leslley kept learning and, while continuing to work, enrolled in college where she discovered Cisco Networking Academy courses. Learning a wide variety of networking and security skills, she was able to advance her career and now she is an information security analyst with the same company.
"I always felt that technology was something distant and difficult for me but when I challenge myself and overcome obstacles – I feel that I belong."

Agnes Chege

 
From pandemic layoff in customer service to cybersecurity intern – Agnes Chege, Kenya
Early in the pandemic, when Agnes was laid off from her customer service job at an electronics company in Nairobi, Kenya, she wasn't sure of her next career move. She had a degree in information sciences, but opportunities in her home country of Kenya were limited.
A six months into her lay off, she discovered the free Introduction to Cybersecurity course from Cisco Networking Academy through Cisco's Women Rock-IT program in an email from the Kenya Ministry of Education, a Cisco Networking Academy partner. She attended the course and then added its digital badge to her LinkedIn profile. Soon after, she was approached by a Kenyan cybersecurity company about a security analyst internship – and today she's been in the role for over seven months.
"Honestly, if Cisco Networking Academy didn't exist I wouldn't be in cybersecurity right now. I had very little knowledge of it before I took the Introduction to Cybersecurity course," says Agnes. On the job, Agnes immediately applied the skills she gained in the course such as understanding the different types of cyberattacks, threats, and vulnerabilities. "Threat hunting is my favorite part of the job," she says.
"​I love the resources of Cisco Networking Academy. I completed the free Introduction to Cybersecurity course, put the digital badge on my LinkedIn profile, and landed an internship as a security analyst."

Marlon Brandon
Young cybersecurity analyst paying it forward – Marlon Brandon, Mexico
Passionate about learning and inspired to give back, Marlon isn't the kind of person content with the status quo. From a modest family in Mexico City, Mexico, he is the youngest of four children – three of them girls.
Marlon vividly remembers being interested in technology as a child. "When I was a kid, I remember loving all things technology," he says. No surprise to his family, when he got to high school, which was a Cisco Networking Academy learning institution, he immediately took Networking Academy courses to expand his technology skills and achieved the sought after Cisco Certified Network Associate (CCNA) certification, as well as other industry certifications.
"Cisco Networking Academy gave me a great opportunity to learn in-demand industry skills – and to improve myself," says Marlon.
Now a few short years later, Marlon is working two jobs as a cybersecurity analyst and software developer – using the full range of his technology skills. Marlon's moto: quality first. "It's important to bring your best to what you do. You must always try for the highest quality – always."
In his spare time he volunteers for the local food bank and mentors his young nephew in computer science.
"Cisco Networking Academy opened up a lot of doors for me."
To learn more about the free cybersecurity courses offered by Skills for All with Cisco Networking Academy, visit skillsforall.com.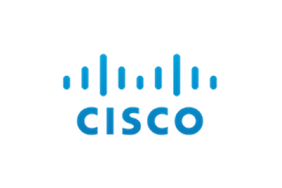 Cisco Systems, Inc.