Published 12-28-21
Submitted by Cisco Systems, Inc.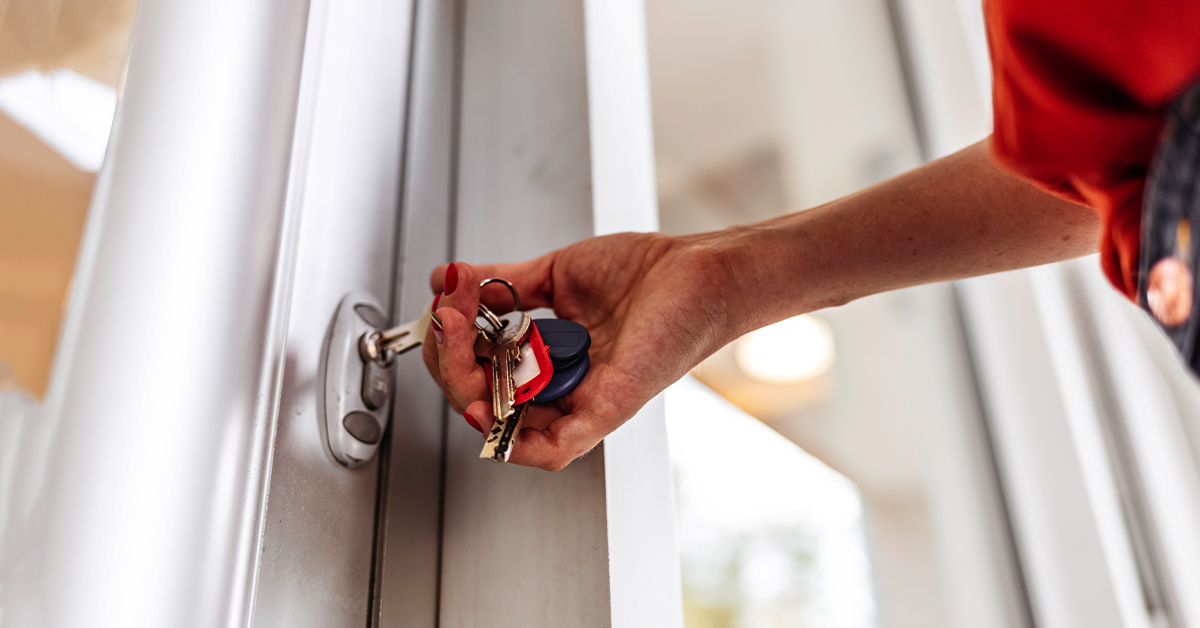 Housing First Rome, a Unique Partnership to End Homelessness in Rome
For over 35 years, "Mario" had put his heart into his job as a waiter — sometimes working up to 14 hours daily — before quitting to run his own bar. However, when the Covid-19 pandemic hit Europe, it struck Italy particularly hard. On March 9, 2020, Mario closed his bar after the government ordered all non-essential businesses to shutter. Without a job or income, he ended up on the street. As a result of the pandemic, around 426,000 other Italians lost jobs or businesses, exacerbating a chronic homelessness crisis that already existed due to lack of affordable housing and deep income disparity.
A few weeks later, the number of people in Rome experiencing homelessness — which includes living in insecure or inadequate housing — rose as high as 8,000 in a cruel twist, this put them at higher risk of catching the disease responsible for crippling the economy and placing them in this precarious position in the first place.
In a poignant interview, Mario recounts how frightened he was. "I started to be afraid… I continued to be afraid for a long time." His "home" was a bench and for about six weeks, he was exposed to the elements, and his life degraded.
Fortunately, he learned about the Community of Sant'Egidio, a non-profit organization engaged in Rome and in more than 70 countries all over the world supporting poor and vulnerable people. Through them he enrolled in Housing First Rome, a unique pilot program powered by volunteers that follows the Housing First principle of prioritizing permanent housing as the initial step toward re-integrating people experiencing homelessness back into society. With the goal of helping participants gain economic autonomy, the program places beneficiaries in apartments below market rate, then works with other non-governmental organizations to provide additional services, such as employment assistance, healthcare and even help obtaining a basic income — a monthly government stipend introduced in Italy in 2019 as a safety net for low-income residents.
When a volunteer asked Mario if he wanted a job and an apartment, he was skeptical. "When you're homeless, everything seems muffled, everything seems untrue," he explains. But less than a month later he was living in his own apartment and had a part-time job, his first step toward living independently again. With the stress and anxiety of homelessness lifted, he's more optimistic and able to focus on getting a full-time job. Even more significantly, he has regained his lost confidence and emotional wellbeing. "I firmly believe that tomorrow will be better than today."
Cisco commits $1 million to pilot the Housing First approach in Rome
Having a safe place to call home is more than a necessity: it's a basic human right. Yet globally, homelessness remains a complex and persistent social issue. The United Nations estimates the number of people living in inadequate housing, such as a car or tent, as high as 1.6 billion worldwide, but Cisco sees homelessness as a solvable issue and housing as imperative.
In 2019, Agostino Santoni, then head of Cisco Italy, witnessed up close the devastating effects Rome's high cost of housing had on the growing i senza dimora (the homeless) population. Inspired by Cisco's $50 million commitment in 2018 to address homelessness in Santa Clara County, California in a partnership with nonprofit Destination: Home, Agostino asked, why not in Rome? He asked how Cisco could support Community of Sant'Egidio, which Cisco employees had supported for years, to apply lessons learned from the partnership with Destination: Home and its successful implementation of the Housing First model. Rome — with high housing costs, a soaring homeless population and slow government response — was an ideal location for testing the same approach.
Chuck Robbins, Cisco's Chair and Chief Executive Officer, had a chance to observe the issue in Rome firsthand in July 2019 while attending a leadership conference, where he publicly announced the Housing First Rome's launch. The announcement marked Cisco's commitment to ending homelessness in Rome with a $1 million investment over four years, the bulk covering housing and related costs. Technology, training programs, and volunteers to provide skills-based and other services, are also part of the initiative.
Cisco partnered with two non-profit associations with extensive experience with homelessness in Italy: Community of Sant'Egidio, to provide the housing and other social services, and The Italian Federation of Organizations for Homeless People (fio.PSD), to monitor, evaluate, and track the pilot program's progress, as well as provide best practices and training on applying the Housing First model in Rome. fio.PSD represents 143 organizations that work in the field of homelessness and is the only Italian organization certified by the Hub Housing First Europe.
Housing First volunteers putting a human face on homelessness
Even before the Housing First Rome launch, people experiencing homelessness already knew Community of Sant'Egidio and its innovative relief programs; its volunteers are always searching for potential beneficiaries on the streets, in shelters, and in soup kitchens. And while Covid-19 has caused Rome's homeless population to swell since early 2020, many people had been living on the streets for years.
For example, almost three decades ago, a job loss pushed "Carmine" into homelessness. During that time, while he lived in his car and then on the streets, he got to know Community of Sant'Egidio. After the Housing First Rome launch, he and his partner, "Carlotta," applied for a housing as a couple after living apart in different parts of the city. Although placing couples and families together is more complicated, Carmine and Carlotta eventually moved into their own apartment, an important first step toward normalizing their lives.
Prior to that, the couple almost lost hope. Filippo Sbrana, head of Housing First Rome, stated:
"Carmine said to me, 'It was as if I had a half a life before… something was always missing. Thanks to a house, you can do many things: take care of your health, look for work. You can ask for and obtain your rights. Because on the streets, you maybe don't have the documents. You don't have an address; you can't get the basic income.'"
Before the apartment, Carlotta once even contemplated jumping off a bridge into the Tiber River that flows throughout Rome. Meanwhile, Carmine suffered his own despair. "I had fallen into such a state of depression I didn't want to speak to anyone. I used to say, 'I've had enough, I don't care about life anymore.'"
Now, with a place of their own, things have changed. In the spirit of gratitude, Carmine volunteers in a foster home as his way of giving back. "Now I'm proud to help, while before I was the one that was helped."
Learn how Carmine and Carlotta received housing. Full video here.
A scalable and sustainable model for housing programs
Cisco makes social investments through partnerships that are catalytic, such as the Housing First Rome initiative. This enables partners to test new models and achieve a much greater impact through the development and implementation of scalable programs, which can then be leveraged for replication.
Halfway through Cisco's four-year commitment, the initiative demonstrates great promise in meeting its goal to place 41 people into permanent homes by 2023. Figures from fio.PSD show that as of August 2021, 23 people have moved into 10 apartments, and 2 of those gained autonomy by finding jobs and moving elsewhere, leaving apartments available for other beneficiaries. In addition, the program has served over 240 people with social services, employment assistance, and skills training. But the initiative has had challenges.
In the beginning, just locating affordable housing was problematic. The key, however, was in collaboration. Identifying a real estate agency that shared Housing First Rome's vision and commitment was essential to the initiative's success. Speaking on behalf of the Cisco Italy team, Gianna Li Calzi explained that "for Community of Sant'Egidio, finding the houses was at first a big problem, which the agency solved quickly."
Another obstacle was working around Covid curfews and lockdowns. The Webex collaboration solution provided by Cisco was useful for facilitating partner meetings and online interviews between Housing First volunteers and enrollees, a pragmatic step in maintaining Covid-19 safety.
However, the program is on track to meet or exceed its goals. One of its objectives is to challenge others to make a difference — to follow in Cisco's footsteps and support the Housing First model elsewhere. In fact, it has taken off in other Italian cities — from Turin in the North to Ragusa in the South — and with additional investment the initiative can be scaled in Rome to help even more people like Mario, Carmine, and Carlotta.
As a nod of acknowledgement and appreciation, Mario reflected, "Long story short: I (lived) on a bench and I didn't expect anything. What I have now, it's thanks to Cisco and Community of Sant'Egidio." But behind the money and technology are the dedicated volunteers who make growing and sustaining the program possible, to continue giving those needing a home a second chance.
Want to help address homelessness in your community? To get started, check out our Working together to address homelessness. You can read more about what we've learned in Santa Clara County and get ideas for how you can make a difference in your own communities.
E-book: https://www.cisco.com/c/dam/en_us/about/csr/reports/destinationhome-practicalguide-ebook.pdf
Infographic: https://www.cisco.com/c/dam/en_us/about/csr/reports/destinationhome-practicalguide-infographic.pdf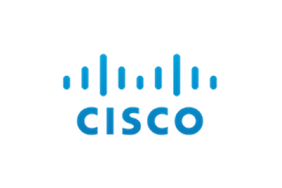 Cisco Systems, Inc.