Published 12-14-21
Submitted by HP Inc.

In 2017, Kimberly Wilson spent six months in and out of a New York City hospital with debilitating pain from uterine fibroids. During that time, she met with four different providers (all White men), whose recommendations were either taking Advil or having a hysterectomy. As her frustration, and pain, increased, she became adamant about finding a doctor who understood what she was experiencing. 
"Once I found a Black woman provider, the experience was a complete 180," said Wilson.
Studies suggest that when patients and doctors are the same ethnicity, it improves treatment, adherence to protocols, and decreases implicit bias. But making that in-person connection was a challenge. After perusing Zocdoc and other digital-doctor platforms with no success, Wilson relied on her local network in New York to find the closest Black ob-gyn — 200 miles away in Baltimore. From her, Wilson learned that 90% of Black women develop uterine fibroids by age 50, and she was offered treatment options beyond pain medication or surgery. 
Medical practitioners are humans and the majority of them are also White, with their own unconscious biases and gaps in training. As a result, patients of color often don't get the care they need. For example, Black women are 243% more likely to die from childbirth complications than White women in the United States, and 71% more likely to die from cervical cancer. Black Americans have accounted for 14.9% of COVID-19 deaths. When age is factored in, the mortality rate from COVID-19 among Black Americans is twice that of White Americans, and it is the second-highest in the nation behind Indigenous people. According to Arline Geronimus, a professor at the University of Michigan School of Public Health, Black people's elevated risk of death from infections like COVID-19 is partly caused by ingrained inequities and racism. It's within this context of inequity that in October 2018 Wilson launched HUED as a web-based directory for people of color who are looking for doctors of color. 
"It was extremely eye-opening that it took getting to my fifth provider to feel as though I was seen and understood," she said. The more she spoke to friends and colleagues, the more she realized she was far from alone in her experience.
"In communities of color, we often find providers through our own networks because of factors such as fear and distrust and this deep-seated resentment from how we've been treated over the years," explained Wilson.
The directory gained momentum quickly, and by March 2019, Wilson, who had no healthcare background or previous experience in tech entrepreneurship, was speaking about it at SXSW, a hybrid conference-festival.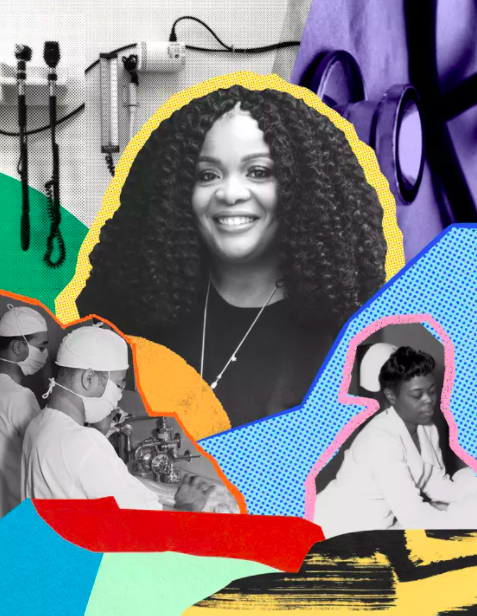 RELATED: Meet 6 women leading new wellness startups
"When I started HUED, all of my experience, from legal to social justice to media, culminated in an interesting and unique way," says Wilson, who graduated from Howard University School of Law and worked as an adjunct professor and content strategist before launching the platform. "Entrepreneurship is just telling stories in a different capacity."
This past August, HUED announced that it had raised $1.6 million in seed funding, led by Female Founders Fund. Other participants in the seed round include Serena Williams's Serena Ventures, Osage Venture Partners, Northwestern Mutual, Black Founders Matter, and GingerBread Capital. The response has been tremendous, and patients regularly send messages saying how thankful they are for the connections they've made.
They also are able to show where the gaps are. When HUED users in North Dakota and Idaho pointed out that they still couldn't find a doctor, it became clear that outside major metro areas, Black doctors were a rarity. As of 2019, only 2.6% of doctors and 7.3% of medical students in the United States were Black.
Wilson's hope is simple: to one day live in a world where every patient receives the same quality of healthcare. Part of that is access to technology, which isn't lost on the tech healthcare startup founder.
"Even at HUED, we're speaking from a place of privilege because we know a majority of communities don't have access to the internet yet," she said.
Today, the web-based application has over 8,000 patients registered, and Wilson plans to launch a mobile app in 2022. But as innovative as it is as a directory, it won't fix the root issue of widespread healthcare inequity.
To combat unconscious bias, the platform is now offering digital training and education programs — for both learning and unlearning — to medical professionals. The curriculum involves critical race theory, implicit bias, and providing culturally sensitive care. In the future, Wilson plans to include not only doctors of color in the directory, but all providers who have completed HUED training and whose practices are considered culturally competent.
"It's problematic to tell people of color that the only way to get great care is with a POC provider," explained Wilson. "Every provider should be qualified to deal with POC communities."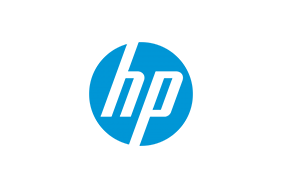 HP Inc.
HP Inc.
HP Inc. creates technology that makes life better for everyone, everywhere. Through our portfolio of printers, PCs, mobile devices, solutions, and services, we engineer experiences that amaze. More information about HP (NYSE: HPQ) is available at www.hp.com.
Sustainable Impact at HP, Inc.
Sustainable Impact is our commitment to create positive, lasting change for the planet, its people and our communities. Click here for more information on HP's Sustainable Impact initiatives, goals and progress.
More from HP Inc.