Published 12-20-21
Submitted by Ericsson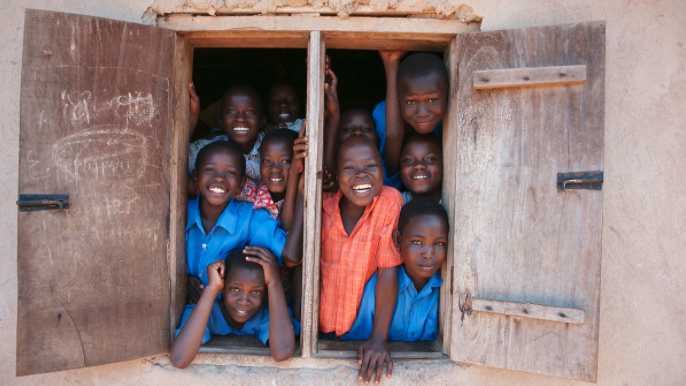 By Paul Landers and Sophia Farrar, Strategy Advisor for Giga at the UNICEF Office of Innovation
At the end of 2019, almost a third of young people – 369 million globally – had no access to the internet. This lack of connectivity isn't just a matter of inconvenience, it's a matter of life-defining opportunities. Digital inclusion has an enormous role to play in terms of equal access to prospects and resources, from services and information to education, employment and even – as we've seen in the past two years with the COVID-19 pandemic – social interaction.
UNICEF and the ITU launched the Giga initiative in 2019, aiming to connect every school to the Internet by 2030, and in doing so, empower every young person with access to information, opportunity and choice. As a Global UNICEF Partner for School Connectivity Mapping, Ericsson has been working closely with UNICEF on a key element of the initiative – the mapping of every school's connectivity across the globe, contributing vital data for an ambitious live mapping platform known as Project Connect.
As Giga passes the significant milestone of 1 million schools mapped, it's a perfect time to celebrate all we've achieved so far, explore the amazing technology and data behind this ambitious project, and take a look forward at how it will help address school connectivity and support access to education across the globe.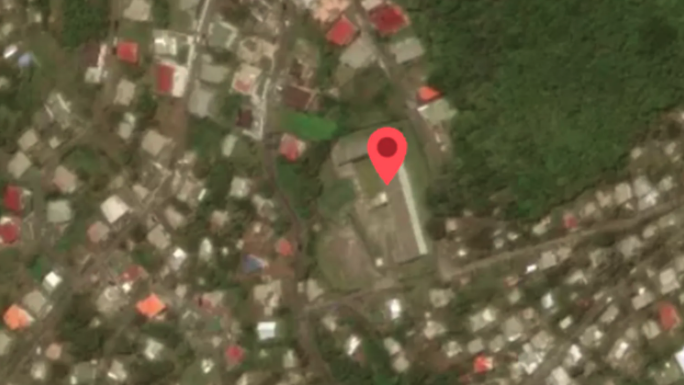 Cutting-edge technology ensuring no school is left behind
There are approximately six million schools in the world, yet information about them is surprisingly lacking – we don't know where they all are, let alone whether they have internet access, or the quality of those connections. The reality of achieving connectivity for all schools is an enormous and incredibly complex challenge. But data has a crucial role to play in breaking down this enormous task, to build a strong foundation from which we can identify what needs to be done, how resources can best be utilized and where the most critical needs lie.
While much of the initial school location data comes from partnering with governments, many lack comprehensive, up-to-date locations for all the schools within their borders. Faced with this challenge, we're turning to data science and cutting-edge technology such as machine learning (ML) to potentially help close the gaps.
The initial test results are extremely promising. The first test pilot was developed for Colombia, and it identified 7000 schools that were not in the National Registry of the Ministry of Education – a staggering number of schools, and students, that might otherwise have been overlooked. While the ML algorithms are still in the training phase, the potential for their contribution to this project is plain to see.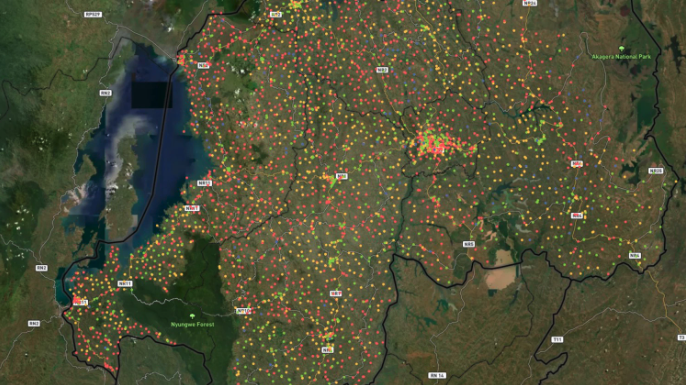 So how does it work?
The concept is that ML algorithms will take satellite imagery and identify potential schools based on key features such as playgrounds, rooftops or the arrangement of buildings. Training the algorithm is the crucial first step, as it sets the benchmark that will enable its success. To support the training process, we've developed a crowdsourcing game that anyone can play online. The game first teaches players how to identify a school on satellite imagery, then asks them to use their best judgment and what they've learned to state whether they believe a certain location is a school (or not). By contributing in this way, players help teach the algorithm what potential schools look like, honing its accuracy over time.  
Of course, not every school is easily recognizable from satellite imagery, nor do they necessarily look the same from country to country, or even region to region. Therefore, a number of algorithms will be developed, representing a range of different landscapes, within different countries or regions – specific for jungle, urban or rural settings, for example.
In early October this year, as part of the global Ericsson and UNICEF partnership, a team of over 250 Ericsson volunteers took part in a crowdsourcing game, and over a two-week period they validated more than 150,000 school location images. The Giga data science team can now use these results to test and refine existing ML algorithms.
Giga  also developed, and will continue to build, tools and apps for government initiatives, allowing principals, headmasters and students to map their schools themselves, improving their information systems and data. The strategy is to use a wide range of approaches to try and ensure no school is left behind.
Mapping connectivity, unlocking possibility
Once a school location has been mapped and validated, a vital follow-on aspect, where Ericsson provides active support, is to gather and analyze data to estimate internet coverage at school locations.
An analysis of coverage data provides answers to one of Project Connect's key challenges – does a school have internet coverage?
It should be noted that coverage is not equal to connectivity. For example, a school may have 4G coverage but not have an active mobile broadband connection. In such a case, while the school has broadband coverage, it is not connected.
In this context, coverage refers to the availability of broadband services at school locations based on the access technology involved, for example, fixed access technology such as fiber or mobile access technology such as 4G. This data can be used to estimate whether coverage exists or not. In cases where there is coverage at schools, the data can also be used to estimate the quality of service.
Connectivity, on the other hand, refers to whether a school has an active subscription, regardless of the underlying technology – for example, fixed or mobile technology.  For a school to be considered as "connected", there must be evidence of an active subscription at the school.
An analysis of connectivity data provides answers to another of Project Connect's key challenges; namely if a school has an active internet connection. It's not just about whether a school is connected or not – it's the quality and capacity of the service that is captured on a regular, ongoing basis.
This kind of live, ongoing monitoring generates enormous amounts of data. So, support also needs to be provided to ensure that the data is fully understood and utilized. Not only can it be a useful tool for accountability, to ensure that connections are maintained, or that schools and governments are getting the level of service they've invested in, it can unlock opportunities for deeper analysis and pattern identification.
Once you begin to analyze large volumes of granular data, that's when new, smarter possibilities really open up. In Sierra Leone, for example, when the school location data was overlaid with the population distribution, it showed there were children living 20 kilometers away from the nearest school. This indicated one of two things – either we were missing the location of a school closer to those children, or that there were children in those areas that were most likely not attending school.
Partners like UNHCR, working with refugees around the world, can also benefit from this data, using it to verify the location of schools within refugee camps, or the availability of internet access for them. The maps can even be overlaid with weather maps to learn from, and later predict, interruptions in service or connectivity at schools. The data has a wide horizon of potential uses far beyond the school connectivity perspective, which can benefit not only communities, but the world.
This is why it is so crucial that the data can be used and accessed openly. The locations of education and other foundational resources around the world are a public good, like with any health center or government building. Because  Project Connect is an open source platform (and its data) detailedand transparent, it can be used by governments, schools, NGOs or advocates, to understand the scope of the connectivity problem, and be used as a tool for us to guide towards progress.
The path to digital inclusion – beyond the green dots
While great progress has been made so far, with one million school locations now mapped across 41 countries, there is still a long path ahead towards achieving the goal of connecting all schools by 2030. And scoring that coveted green dot that shows a school is 'connected' on the map isn't the only hurdle to be crossed.
Meaningful connectivity is what really matters when it comes to digital inclusion and closing the divide. And that is complex, with many factors that need to be considered for true success.
Infrastructure is perhaps the most obvious challenge. Meaningful connectivity requires not only network infrastructure, masts and appropriate devices for access – it also needs a stable, reliable electricity supply.
Another hurdle is accessibility: ensuring connectivity is affordable and accessible to all – both physically and in terms of digital literacy and the provision of meaningful, local content. The skills to use the devices, to navigate and find the right information, and to have content that is relevant when it comes to culture and language is vital if students and communities are to truly use, understand and benefit from the full opportunities of connectivity.
Experience has taught us that the main challenges when it comes to digital inclusion are often financial. As experts not only in data science, but in understanding technology business cases, we understand that this is where the true power of data – and the mapping phase of the Giga initiative – really shines.
Giga uses the maps and data gathered through Project Connect, combined with innovative financing and procurement models, to provide a strong, persuasive foundation, or evidence base, advising governments, NGOs and partners to utilize  investment packages and securing the resources and support they need – not only for connecting schools, but for a more equitable, sustainable and connected world.
Find out more, or help support the mission
Do you want to help? Take a moment to help train the algorithm with the Project Connect mapping game.
Discover more about the Giga initiative, led by ITU and UNICEF, or explore Project Connect, the real-time global school connectivity mapping platform.
Hear more about how Ericsson and UNICEF's partnership is helping to accelerate school connectivity in our Ericsson News podcast.
Learn more about AI in networks and what artificial intelligence can make possible.

Ericsson
Ericsson
Ericsson is one of the leading providers of Information and Communication Technology (ICT) to service providers. We enable the full value of connectivity by creating game-changing technology and services that are easy to use, adopt, and scale, making our customers successful in a fully connected world.
Our comprehensive portfolio ranges across Networks, Digital Services, Managed Services and Emerging Business; powered by 5G and IoT platforms.
More from Ericsson