Published 12-08-21
Submitted by Gen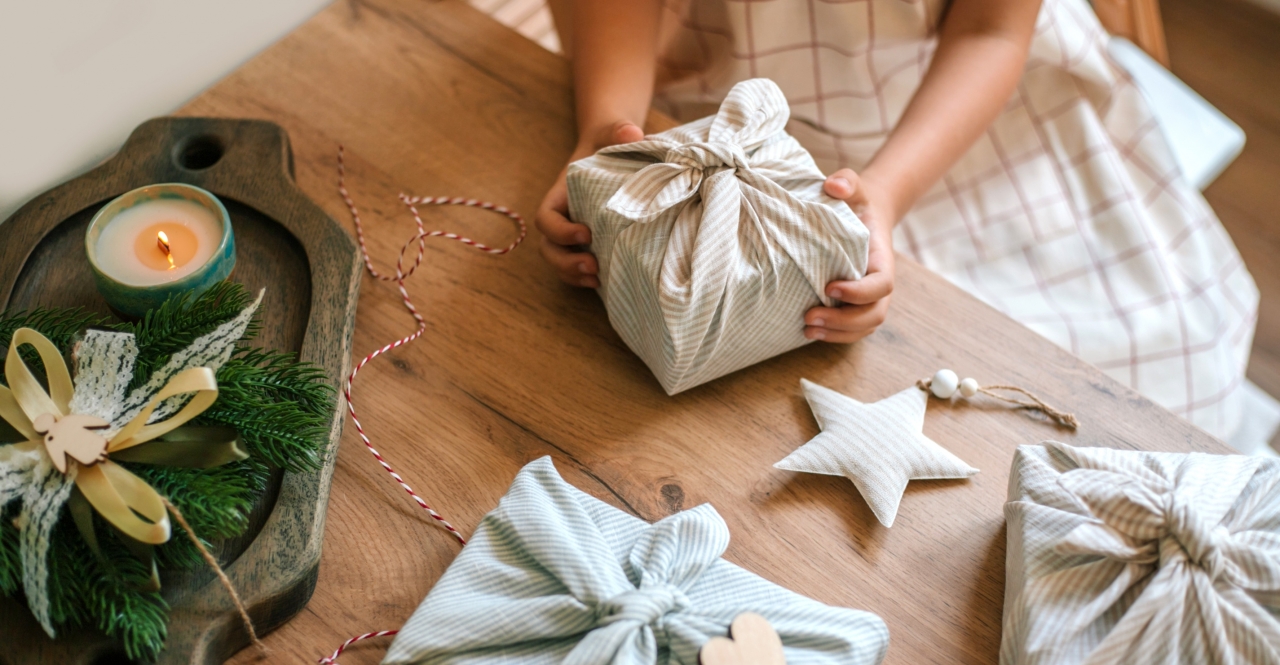 By Amanda Davis, Sr. Manager, CR and Environment
For many people across the globe, this holiday season will be filled with countless reasons to celebrate. But within these celebrations is a lurking ecological impact, with added emissions, food waste, and packaging doing a number on our planet. 
According to the Environmental Protection Agency (EPA), American household waste increases by more than 25 percent between Thanksgiving and New Year's Day. A similar study by waste management company Biffa, found that every Christmas, the amount of waste produced in the U.K. increases 30 percent. The usual suspects add up, with shopping bags, bows and ribbons, gift packaging, and wrapping paper contributing an additional 1 million tons a week to landfills. You've likely heard that reducing these sources of waste and slimming down on small plastic toys can help this problem, but what else can we do to make this holiday season greener? 
Here are a few eco-friendly ideas: 
1. Shop Locally To Reduce Your Carbon Footprint 
It's no secret that the big box retailers have millions of packages coming and going during the holidays. Although it often seems like the easiest solution, this adds packaging to landfills and creates massive logistics chains with trucks and airplanes. By choosing a locally owned store or corner bookstore, you can spread just as much cheer with much less of the pollution that comes with it. 
2. Get it all in One Trip 
If you are shopping locally, great! But we all know how easy it is to forget the dinner rolls or grandma's new picture frame when we have so much going on. It is amazing what something as simple as a list can do for you. Rather than wasting your carbon footprint (and time!) on multiple trips to the store, make the most of it. Grab what you need for presents in one fell swoop and get all the groceries in another. Or if you've got the time and the stamina, try to get it all done in one trip. Our planet, and your day planner, will thank you.
3. Recycle Used Electronics 
Laptops, tablets, and smartphones are sure to be atop some of the wish lists in your family. In fact, Gartner, a tech research company, estimates more than 1.5 billion cell phones will ship in 2021. But what are you going to do with the old ones? A United Nations study in 2019 reported that 53.6 million tons of e-waste was discarded, with only 17.4% of that discarded properly. Luckily, there are plenty of nonprofit organizations and local resources that will take them off of your hands. Call2Recycle and Earth911 have interactive websites that will tell you drop off locations for e-waste. You can also donate used electronics to those who could use them through the World Computer Exchange, Goodwill, or even your local second hand stores. 
4. Grab Rechargeable Batteries 
In addition to your large electronics, there are many gifts that will end up needing a good battery or two… or ten. Grab a pack of rechargeable batteries at the store as well. While they are initially more expensive, if used properly, rechargeable batteries will also save loads of money in the long run. Even better, rechargeable batteries have 28 times less impact on global warming, 30 times less impact on air pollution, and can be used hundreds or even thousands of times, which also helps our landfills. 
5. Unsubscribe from Gift Catalogs
There are still many companies sending out 100+ page booklets with every product they offer. Make sure you get in touch with their mailer and let them know that you won't be needing one this year. And if you feel like you're missing out, most companies will offer the very same thing online delivered straight to your email.
6. Send Digital Gift Cards 
Similar to the catalogs mentioned above, gift cards have been trending towards digital in recent years, but that doesn't mean the industry has completely changed. Rather than grabbing a gift card off the rack as you check out this holiday season, find out if you can deliver the exact same present in an email. It might feel slightly less personal, but you can let them know you're doing it to help save the earth! 
7. Turn Down the Thermostat This Winter 
If you're looking to reduce your carbon footprint while also reducing your heating bill, try turning that thermostat down a few degrees this winter. Even a small change can add up to big benefits for our planet, and you can offset the slight chill with an extra blanket at night. 
No matter what steps you take, you'll be pitching in to make our planet a little bit healthier. We wish you all a happy and eco-friendly holiday season! 

Gen
Gen
Gen (NASDAQ: GEN) is a global company dedicated to powering Digital Freedom through its trusted Cyber Safety brands, Norton, Avast, LifeLock, Avira, AVG, ReputationDefender and CCleaner. There's a new generation, and it's not Gen X, Y, or Z. It's Gen D: Generation Digital. Gen's family of consumer brands is rooted in providing safety for the first digital generations. Now, Gen empowers people to live their digital lives safely, privately, and confidently today and for generations to come. Gen brings award-winning products and services in cybersecurity, online privacy and identity protection to more than 500 million users in more than 150 countries. Learn more at GenDigital.com.
More from Gen