Published 12-08-21
Submitted by America's Charities

PALM SPRINGS, Calif., December 8, 2021 /CSRwire/ - "Every day, our employees show our collective commitment to the health and well-being of our thousands of members/patients. This has never been truer than during 2020 and 2021 as we've battled COVID together," said Dr. Marc Hoffing, Medical Director of Desert Oasis Healthcare. "We want to make sure that our employees understand we appreciate how much they do for those we serve on a daily basis. That's why we are so pleased to announce the launch of our Supportive Assistance for Employees Fund – or its shorter name, the SAFE Fund. "
In partnership with America's Charities, the SAFE Fund will provide financial assistance to eligible employees of Desert Oasis Healthcare (DOHC) and Family Hospice Care (FHC) facing difficult or unforeseen circumstances. DOHC has provided the initial seed funding and will match total donations, dollar for dollar, up to $25,000 a year.
"Corporate social responsibility is more than what you do for others – it's also about what you do for your own employees," said Jim Starr, president and CEO of America's Charities. "We are thrilled to help Desert Oasis Healthcare continue making a significant difference in the lives of their employees and their communities." America's Charities has more than 40 years of proven charitable funds management and employee engagement expertise. All grants made from the funds will be tax-free, providing maximum support to employees when they need it.
In addition to the new SAFE Fund and its generous employee benefits package, DOHC also offers a GuidanceResources® Program, available at no cost to DOHC employees or their dependents. On a 24/7 basis, the program includes confidential counseling on personal issues; financial information, resources and tools; legal information, resources and consultation; and more.
DOHC and its 1,100+ employees have supported a variety of local nonprofit organization partners in our communities for years with money, in-kind donations, and the volunteer time of management and staff. These nonprofit partners benefit food insecurity, services to seniors and youth, chronic and terminal health conditions, and so much more. Although DOHC had already provided $200,000 in support in 2021, it celebrated its 40th anniversary on July 1 by awarding an additional $40,000. Community votes on the DOHC website determined these awards: www.mydohc.com/vote.          
About Desert Oasis Healthcare
Formed in 1981 as one of the first medical groups in the desert communities of southern California, Desert Oasis Healthcare (DOHC) continues to advance with changes in the healthcare market. DOHC provides primary and immediate care, home health, palliative care, clinical research studies and other services to more than 60,000 members/patients living in the greater Coachella Valley and the Morongo Basin of Riverside and San Bernardino counties. The multidisciplinary and comprehensive care programs of DOHC are committed to educating individuals on preventive health care in their daily lives, reflected in the DOHC motto, "Your Health. Your Life. Our Passion." For more information, visit www.mydohc.com.
About America's Charities
America's Charities helps the nation's most trusted charities generate sustainable income through workplace giving and by inspiring employers and individuals to support the charities of their choice. As a 501(c)(3) membership-based nonprofit, America's Charities acts as a bond between employers, charities, and employee donors. For more information, visit https://www.charities.org/.
Press contact:
Barry Dayton, Director of Marketing
Desert Oasis Healthcare
Cell: 323.533.9848
Email: barry.dayton@mydohc.com
###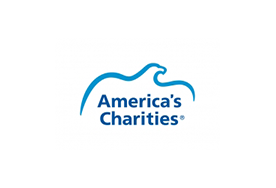 America's Charities
America's Charities
America's Charities inspires employees and organizations to support the causes they care about. We help nonprofits fundraise unrestricted, sustainable dollars through the workplace, and we help employers achieve their giving, engagement, and social impact goals. We do this to bring more resources to the nonprofits that are changing our world.
Who we serve:
Charities ­– We help charities fundraise recurring, unrestricted, sustainable dollars through the workplace. Click here for a printable list of our members.
Employers – We help employers achieve their giving, engagement, and social impact goals. Employers seeking to build or boost a strong culture; engage their employees and help them find purpose and meaning; attract, recruit, and retain talent; and ultimately achieve better corporate profitability and social impact, partner with America's Charities to launch or revitalize their workplace giving programs. We offer employers a suite of employee giving software packages, tools, and resources.
Employee Donors – Through our work with charities and employers, we inspire individual donors to connect with great causes, support nonprofits in a recurring, sustainable manner, and make a personal, social impact.
Core Services:
We offer a full suite of employee giving and engagement tools, including easy-to-use workplace giving technology platforms ranging from a straightforward, out-of-the-box option, to a comprehensive platform that integrates matching gifts, employee volunteering, cause campaigns, and more. Each of our solutions is tailored to fit an employer's specific needs and social impact goals, and deliver personalized, highly social online giving experiences.
We generate sustainable unrestricted financial support for member charities through the Combined Federal Campaign (CFC), state and local giving campaigns and private sector workplace giving campaigns.
We provide charitable funds management services to nonprofits and private and public sector employers while maintaining a resolute commitment to transparency and accountability.
We provide comprehensive consulting services with expertise in employee engagement, corporate social responsibility (CSR), workplace giving program and strategy development, benchmarking, analysis, and more.
We help companies support their employees in times of distress and hardship through Employee Assistance Funds (EAFs), also known as Employee Relief Funds or Employee Crisis Funds. By working with us, a company increases its flexibility around the types of hardships the fund can cover and lowers its administrative burdens.
Since 1980, our collective experience and ability to provide the highest level of personal service and expert consulting to our member charities and employer clients has resulted in more than $750 million for more than 25,000 nonprofits through federal, state and local government, and corporate workplace giving programs.
More from America's Charities