Published 12-07-21
Submitted by Discovery Education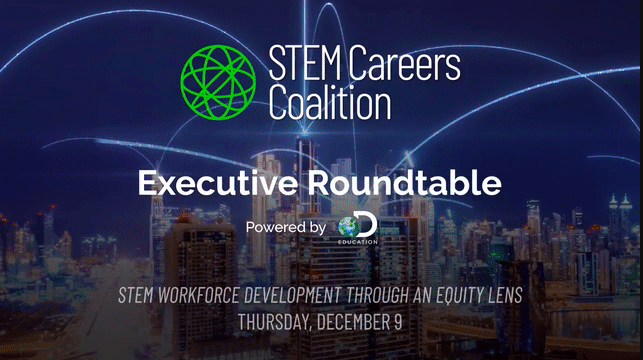 Thursday, December 9, 2021
11:30 AM – 12:45 PM ET
During this action-oriented exchange, C-Suite level executives will discuss the role of industry and education in charting the diverse workforce pipeline roadmap for the future.
As we grapple with COVID's impact across industry, an area seemingly immune to the pandemic's fallout are the job opportunities available for qualified STEM professionals. Since the COVID outbreak began, the Bureau of Labor Statistics has projected strong growth for STEM jobs in the U.S. The increasing challenge, however, is the lack of diversity within the STEM pipeline needed to strengthen economic growth into the future.
The prospects for increasing diversity in the STEM workforce are closely tied to education and the pathways presented to today's diverse student population. Join top-level executives and decision-makers from America's leading companies to examine STEM workforce development through the lens of equity. Together, they will discuss the role business and education leaders play in developing a roadmap to diversify our workforce pipeline.
Discussion Topics
Featured guests will explore topics such as:
How does diversity in the boardroom translate into building a more diverse STEM workforce within your industry?
Investors continue to see companies with higher ESG ratings outperforming their peers. How are CEOs viewing diversity and inclusion as part of their Environmental, Social and Governance (ESG) roadmap?
Research shows companies with greater diversity produce a higher proportion of revenue from innovation. How are leaders making the business case for diversifying their workforce?
COVID-related job losses have resulted in 47M women being pushed out of the workforce around the world. What does an intentional focus on getting more women and girls into the workforce pipeline look like in a post-pandemic world?
When is the right time to begin thinking about strategies to build a diverse talent pipeline within an organization?
About Discovery Education and the STEM Careers Coalition
Discovery Education is the worldwide edtech leader whose state-of-the-art digital platform supports learning wherever it takes place. Discovery Education serves approximately 4.5 million educators and 45 million students worldwide, and its resources are accessed in over 140 countries and territories. In the United States, 1 in every 3 students has access to Discovery Education's services.
The STEM Careers Coalition is the first-of-its-kind national STEM initiative that addresses the STEM workforce and inspiration gap through the lens of diversity and equity of access, bridging industry and classrooms at unprecedented scale.
Represented industry sectors span manufacturing, aerospace, energy, technology, engineering, consumer packaged goods, pharmaceuticals/health, and more, with partner companies and organizations including Microsoft, Chevron, Boeing, Procter & Gamble (P&G), Sanofi, Stanley Black & Decker, Caterpillar Foundation, Arconic Foundation, American Petroleum Institute (API), the American Society of Mechanical Engineers (ASME), AES, the National Afterschool Association (NAA), and the Manufacturing Institute.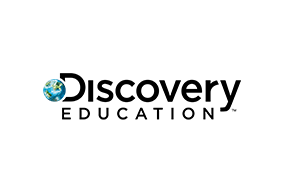 Discovery Education
Discovery Education
Discovery Education is the global leader in standards-aligned digital curriculum resources, engaging content, and professional learning for K-12 classrooms. Through its award-winning digital textbooks, multimedia resources, and the largest professional learning network of its kind, Discovery Education is transforming teaching and learning, creating immersive STEM experiences, and improving academic achievement around the globe. Discovery Education currently serves approximately 4.5 million educators and 45 million students worldwide, and its resources are accessed in over 140 countries and territories. Inspired by the global media company Discovery, Inc., Discovery Education partners with districts, states, and like-minded organizations to empower teachers with customized solutions that support the success of all learners. Explore the future of education at www.discoveryeducation.com.
More from Discovery Education