Published 12-08-21
Submitted by Regions Bank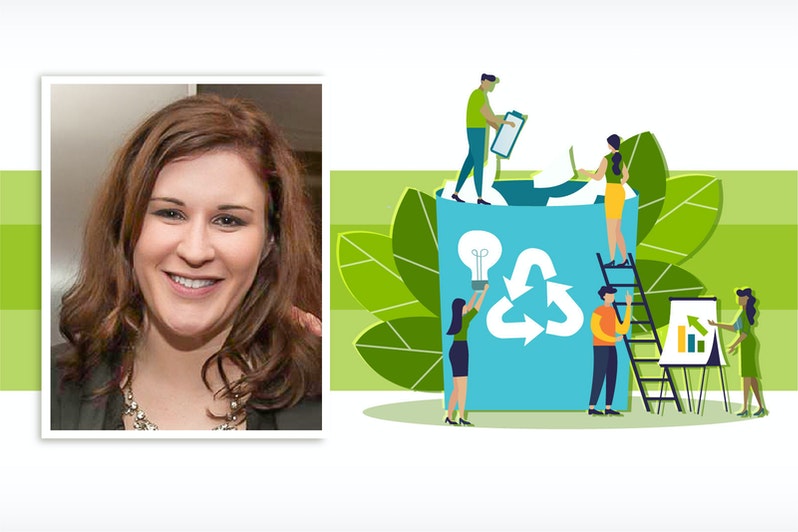 Regions Financial recently released its second-ever SASB disclosure. The Sustainability Accounting Standards Board, or SASB, is an independent nonprofit organization that develops and disseminates sustainability reporting standards that help public companies disclose climate-related information to investors.
Mary Wheeler, from the Corporate Governance and Securities group within Legal, serves as the primary point person for ESG reporting for the company. Mary joins us to talk about the SASB report and what we should know about Regions' ESG disclosures.
Regions has submitted a few newsworthy ESG-related disclosures this year, such as the TCFD report and the 2020 Annual Review and Environmental, Social and Governance Report — and now SASB. Remind us why these communications are important?
Environmental, Social and Governance, or ESG, initiatives are part of Regions' mission and values, and have been a priority for the company for many years. But over the last five or so years, and even more so following the pandemic, ESG has become very important to many of our stakeholders, including customers, associates, communities, and shareholders.
As a result, ESG is now becoming an important part of our strategic business plan. We've made great strides and we're proud of our efforts in these areas. Although we still have much work to do, we want to share our progress with our stakeholders. Disclosures such as SASB and the others you mention give us the opportunity to report on where we stand in certain ESG areas.
It makes sense that the Corporate Governance team plays a key role in ESG messaging because two of the key principles of corporate governance are transparency and accountability to our shareholders – each of which are promoted and enhanced through our ESG-related communications. This applies both in written form via reporting and person-to-person via shareholder engagement.
How is the SASB disclosure different, and why is it important?
SASB is differentiated from other reports in a few critical areas. First, it places focus on "decision-useful" and financially material data. SASB has developed 77 different industry-specific standards that focus on the ESG issues they've identified as most financially material to each such industry; we use the Commercial Banks, Consumer Finance, and Mortgage Finance industries' Standards.
As for its importance, SASB is widely prevalent across the marketplace and the framework is preferred by many of our large institutional investors. In fact, Regions' three largest shareholders are interested specifically in their investees' adoption of SASB disclosure.
Regions issued our first SASB Disclosure at the end of 2019, covering 2018 data. While we intend to publish future reports on an annual basis, we opted to publish our 2019 and 2020 data in a single, consolidated report so our readers could more easily see how our 2020 "pandemic data" lines up with our pre-pandemic numbers. The progress we've continued to make, even in the face of a pandemic, further drives home our commitment to delivering long-term value to our stakeholders.
Is there any new "news" in the SASB disclosure?
I think the maturity of the disclosure has come a long way since our initial report. A number of metrics in the new version were not included in the initial disclosure, which is part of the transparency we talked about earlier.
Also, each enhanced response is based on an analysis of six peers' SASB disclosures and is meant to ensure our response is as informative as, if not more informative than, the majority of those peer responses. Striving for best-practice disclosure is important to us.
Talk to us about your role and briefly explain how these ESG reports and disclosures come together.
As you mentioned, I'm the ESG reporting point person for our team, working closely with Chief Legal Officer and Corporate Secretary Tara Plimpton, Chief Governance Officer Andrew Nix, and others.
I spend much of my time collecting, sorting, and disseminating information from several partners across the bank. I'm lucky to work closely with the business groups, Human Resources, Investor Relations, Risk Management, Corporate Real Estate, Community Affairs, Strategic Planning, the External Reporting group in Finance, and other groups across the bank.
Because ESG is an enterprise-wide priority, cross-functional teamwork and collaboration are crucial. I have a great team of experts to rely on and we work well together to pull these reports and disclosures together and share the great work Regions is doing in the ESG space.
As important as the teamwork is, I also have to add that we're very fortunate to have strong support from Regions leadership on all our ESG efforts. Everyone, from the top down, understands how important these initiatives are – ESG really is the core of our business.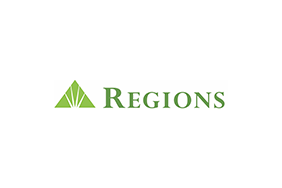 Regions Bank
Regions Bank
Regions Financial Corporation (NYSE:RF), with  $147 billion  in assets, is a member of the S&P 500 Index and is one of the nation's largest full-service providers of consumer and commercial banking, wealth management, and mortgage products and services. Regions serves customers across the South, Midwest and  Texas , and through its subsidiary, Regions Bank, operates more than 1,300 banking offices and 2,000 ATMs. Regions Bank is an Equal Housing Lender and Member FDIC. Additional information about Regions and its full line of products and services can be found at www.regions.com.
More from Regions Bank