Published 12-02-21
Submitted by Gen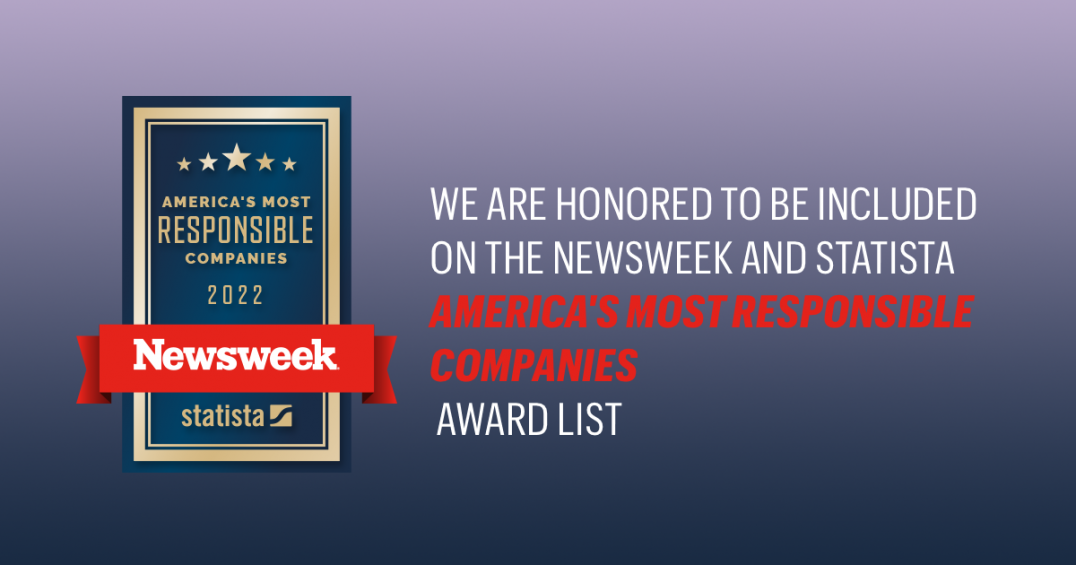 NortonLifeLock Blog | Corporate Responsibility
By Kim Allman, Head of Corporate Responsibility and Government Affairs
I am pleased to announce that, for the second year in a row, NortonLifeLock has been chosen as one of America's Most Responsible Companies by Newsweek. As a company focused on Cyber Safety, the trust of our users, employees, investors, and stakeholders is incredibly important to us – and being a responsible company helps us earn this trust.
Since 2019, Newsweek and Statista have analyzed over 2,000 companies, using a four-phase process that combines a detailed pre-screening process of Corporate Social Responsibility, Sustainability, and Corporate Citizenship Reports; and surveys of over 11,000 U.S. citizens. Awards are given to the top 500 companies spanning fourteen industries, of which NortonLifeLock ranked 139 overall and 9th out of 39 in our sector.
We are especially proud to have performed exceptionally well in the Corporate Governance category, with a score of 96.5 – one of the highest on the awards list. Our reputation is a valuable business asset, and to NortonLifeLock, responsibility means embracing strong principles and ethics at all levels of our business.
Being a responsible company also means striving for excellence and transparency across all that we do. This includes:
Our products are designed to help protect and empower people to live their digital lives safely, so they can enjoy the amazing benefits and joy of technology. In addition, responsibility means a sharp focus on data protection excellence and implementation of privacy best practices.
Our reimagined climate strategy supports environmental stewardship. Responsibility means reducing Scope 1 and Scope 2 greenhouse gas emissions by 52% in FY21, completing our first product lifecycle analysis (LCA), and preparing to establish science-based emissions reduction targets.
Responsibility is our culture of giving, which resulted in $1.9M in charitable giving in FY21 and $4M in product donations to help keep nonprofits', public libraries', and families' devices and data secure.
And responsibility is being a good employer by investing in an inclusive, diverse workforce and through supporting, developing, and upskilling our team members. This includes our Nvest eLearning platform which offers 20K+ on-demand e-learning modules and Nvest Mentoring, launched earlier this year.
We are proud to be recognized as one of America's Most Responsible Companies and congratulate the other companies listed.
Learn more about our commitment to being a responsible company in our 2021 ESG Report.

Gen
Gen
Gen (NASDAQ: GEN) is a global company dedicated to powering Digital Freedom through its trusted Cyber Safety brands, Norton, Avast, LifeLock, Avira, AVG, ReputationDefender and CCleaner. There's a new generation, and it's not Gen X, Y, or Z. It's Gen D: Generation Digital. Gen's family of consumer brands is rooted in providing safety for the first digital generations. Now, Gen empowers people to live their digital lives safely, privately, and confidently today and for generations to come. Gen brings award-winning products and services in cybersecurity, online privacy and identity protection to more than 500 million users in more than 150 countries. Learn more at GenDigital.com.
More from Gen