Published 12-13-21
Submitted by Enbridge Inc.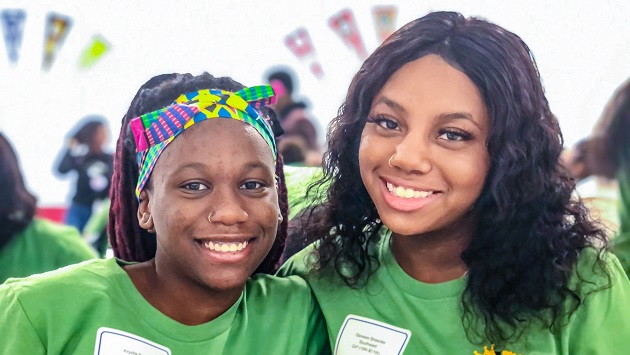 Houston youth gain a pathway to college through YES Prep school network 
If you're one of the 16,500 students attending a YES Prep school in Houston, the coming spring means affinity summits are around the corner.
You could say it leads to a "peak" in excitement.
"Aside from sporting events, these summits allow our students at all our different schools to come together and interact with one another," says Leigh Levine, Director of Advancement at YES Prep.
Usually there are north of 600 students from Grades 6 through 12 attending the summits—all hailing from the YES Prep charter network that's 23 schools strong in the Houston area.
At the summits, which are usually one-day events taking place over a string of weekends, students participate in discussions with mentors in their communities, learn about their cultural heritage, and develop skills to navigate the college environment.
"We have different school leaders that volunteer for the summits and flesh out a full program for the students," says Levine. "It's really an opportunity to participate in insightful conversations while connecting students with others that are facing similar situations—all in a safe space to engage and discuss."
The summits began in 2015 with the Brotherhood and Sisterhood summits as inaugural events, which aim to serve African-American-identifying male and female students, respectively.
Today, YES Prep runs five affinity summits, with the roster now including the LatinX Leadership summit, the Pride Plus summit, and the Asian, Pacific Islander, American (APIA) summit.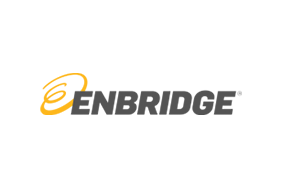 Enbridge Inc.
Enbridge Inc.
About Enbridge
At Enbridge, our name spells out our mission: a bridge to a sustainable energy future. That bridge safely connects millions of people around the world to the energy they rely on every day, fueling quality of life. Whether it's natural gas, oil or renewable power, the energy we deliver through networks spanning North America and our growing European offshore wind portfolio helps to heat homes, feed families, fuel vehicles and power industry. We're investing in modern energy infrastructure to sustain access to secure, affordable energy. We're also building on two decades of experience in renewable energy to advance new low-carbon energy technologies including hydrogen, renewable natural gas and carbon capture and storage. We're committed to reducing the carbon footprint of the energy we deliver, and to achieving net zero greenhouse gas emissions by 2050.
Headquartered in Calgary, Alberta, Enbridge's common shares trade under the symbol ENB on the Toronto (TSX) and New York (NYSE) stock exchanges. To learn more, visit us at Enbridge.com
More from Enbridge Inc.