Published 11-30-21
Submitted by America's Charities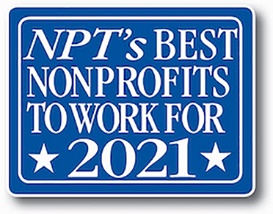 November 30, 2021 /CSRwire/ - Collectively and individually we have faced so much these last couple of years. The global pandemic. An economic fallout. A grueling, divisive election cycle. The most active Atlantic hurricane season on record. Raging wildfires. A racial and social injustice reckoning. A worldwide shift from the physical to the digital.

By design or default, each of us has faced a new normal this year – yet, at America's Charities, we haven't let that get in the way of progress.

Last year we saw a ~9 percent increase across charitable giving for the workplace giving campaigns we manage, helping to strengthen the nonprofits which were, and are, supporting the most vulnerable among us – including people and communities devastated by the pandemic. We also brought on more than 100 new employee assistance fund (EAF) clients, resulting in more than $17 million in employee relief grants since the pandemic first transpired. Those dollars go directly to employees coping with unexpected hardships, particularly related to COVID-19.

We have not slowed our pace in 2021 either. Demand for our employee relief services and interest in our Engage CSR solution (unveiled in June 2020) has soared, which is unsurprising given what happened since the pandemic hit: employers of all sizes and shapes stepped up, putting purpose and people at the center of their business practices.

This emphasis on corporate social responsibility (CSR) isn't decreasing as time goes by, either. America's Charities' work at the nexus of employers, charities, and employee donor giving and engagement gives us a unique vantage point. What we've seen – what we continue to see today – are companies caring for their employees, engaging their communities, and creating meaningful change for society, even in the most challenging of times. We are incredibly proud to serve the nonprofit and CSR communities and remain committed to helping individuals and organizations support each other and the causes they care about through workplace giving, employee volunteering, Employee Relief Funds, matching gift programs and a host of special fundraising and giving initiatives which provide unique opportunities for companies and employees to collectively make lasting social change.

America's Charities Engage CSR Solution, powered by SmartSimple Cloud, the SaaS platform preferred by more than 350 leading organizations worldwide, offers the most comprehensive and flexible solution to streamline all your community programs and maximize your social investments. Designed to be flexible, grow with your organization, and adapt to your constantly shifting priorities, Engage can be tailored to suit your specific requirements. Everything can be managed under one roof, whether you need to administer a stand-alone granting program or a full suite of global corporate and employee giving initiatives, including corporate philanthropy, grantmaking, and sponsorships; donation matching and in-kind giving; employee workplace giving; employee engagement and volunteer management; Employee Assistance Funds; and perhaps most importantly - tracking goals and reporting impact, including the UN Sustainable Development Goals (SDGs) benchmarking.

If you're ready to take the complexity out of managing your corporate grantmaking, employee giving, and volunteer programs, and ready to focus on scaling your impact, contact America's Charities about Engage today.
###

Media Contact:
America's Charities
Lindsay Nichols and Sarah Ford
marcom@charities.org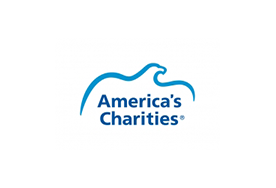 America's Charities
America's Charities
America's Charities inspires employees and organizations to support the causes they care about. We help nonprofits fundraise unrestricted, sustainable dollars through the workplace, and we help employers achieve their giving, engagement, and social impact goals. We do this to bring more resources to the nonprofits that are changing our world.
Who we serve:
Charities ­– We help charities fundraise recurring, unrestricted, sustainable dollars through the workplace. Click here for a printable list of our members.
Employers – We help employers achieve their giving, engagement, and social impact goals. Employers seeking to build or boost a strong culture; engage their employees and help them find purpose and meaning; attract, recruit, and retain talent; and ultimately achieve better corporate profitability and social impact, partner with America's Charities to launch or revitalize their workplace giving programs. We offer employers a suite of employee giving software packages, tools, and resources.
Employee Donors – Through our work with charities and employers, we inspire individual donors to connect with great causes, support nonprofits in a recurring, sustainable manner, and make a personal, social impact.
Core Services:
We offer a full suite of employee giving and engagement tools, including easy-to-use workplace giving technology platforms ranging from a straightforward, out-of-the-box option, to a comprehensive platform that integrates matching gifts, employee volunteering, cause campaigns, and more. Each of our solutions is tailored to fit an employer's specific needs and social impact goals, and deliver personalized, highly social online giving experiences.
We generate sustainable unrestricted financial support for member charities through the Combined Federal Campaign (CFC), state and local giving campaigns and private sector workplace giving campaigns.
We provide charitable funds management services to nonprofits and private and public sector employers while maintaining a resolute commitment to transparency and accountability.
We provide comprehensive consulting services with expertise in employee engagement, corporate social responsibility (CSR), workplace giving program and strategy development, benchmarking, analysis, and more.
We help companies support their employees in times of distress and hardship through Employee Assistance Funds (EAFs), also known as Employee Relief Funds or Employee Crisis Funds. By working with us, a company increases its flexibility around the types of hardships the fund can cover and lowers its administrative burdens.
Since 1980, our collective experience and ability to provide the highest level of personal service and expert consulting to our member charities and employer clients has resulted in more than $750 million for more than 25,000 nonprofits through federal, state and local government, and corporate workplace giving programs.
More from America's Charities