Published 11-23-21
Submitted by Comcast Corporation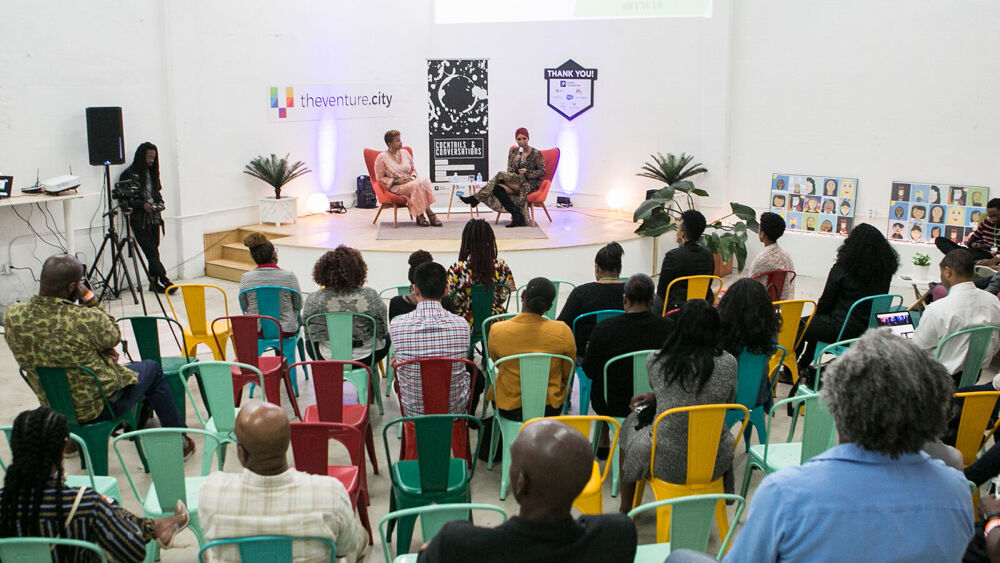 At Comcast, we believe diverse entrepreneurs play an essential role growing jobs and building wealth. Business leaders and young innovators – especially those of color – often don't have the funding or resources to bring their ideas to life and excel in a digital world. We are supporting entrepreneurs of color by offering marketing and technology resources through Comcast RISE, providing access to our network through Comcast NBCUniversal LIFT Labs, and partnerships with organizations nationwide working to create pathways to economic mobility.
We recently spoke with one of our community impact partners Derick Pearson, Executive Director & President of the Center for Black Innovation (CFBI) about how the organization is advancing Black prosperity by building asset and talent-rich spaces in Black communities. Together, we are working to drive change and address systemic challenges to wealth creation by putting more people on a path to opportunity. Read the conversation with Derick below.
Q: Derick, you co-founded CFBI, formerly Code Fever Miami in 2013. What led you to start this organization and looking back, what are some of CFBI's achievements you are most proud of since then?
A: In the beginning, our goal was to support other organizations to come into Miami and do that work, but we realized we had all the pieces – the sponsorships, the locations, the instructors – and executed our first event. From there it just gained traction with support from a number of organizations. We pivoted from a training model to something where we could facilitate access to job placement and did that through the first Black Tech Week conference, which was designed to hire our graduates. People tend to hire people that look like them, so we wanted to bring as many Black founders as possible to Miami to hire our graduates.
Through feedback, we found that the entrepreneurs also needed support – they needed access to capital. So, in 2016, we added that to our organization and decided to cut through the red tape, bringing top venture capitalists to Miami.
Our program evolved and now we have four main pillars: youth/adult technology training program; our VC in Residence program; our research division that studies how communities interact to be more inclusive to attack systemic issues; and continued advancement through our ecosystem builders fellowship, which helps educate and build up entrepreneurs.
Q: You are an alumnus of Echoing Green, another one of Comcast's community impact partners that supports leaders serving underrepresented communities. How did your experience there inform your approach at CFBI?
A: Echoing Green was essential to my growth as a social entrepreneur. The family at Echoing Green pours into you and supports you, they really care about their fellows. The funds and support we received from them gave us a lifeline and validation.
The application process itself is a means to evolve an organization, it took us several times to be awarded with the fellowship but each time we applied, we had a chance to rethink and rebuild our purpose and got better and better. Because of that process, Echoing Green truly believes in each founder and their vision to create impact in the long-term and as we came upon barriers and roadblocks, we were fully backed by the team.
Q: What are some of the biggest challenges facing Black Innovation over the next five years and how are you working to address these obstacles?
A: The main issue is access to capital, and it has always been the main issue. Without capital you can't scale, hire the staff needed, acquire the equipment, or create a sustainable business. Until we tackle this, we will still have systemic issues.
We also need training and mentorship, but people must be willing to give capital without extensive strings that hinder innovation. Startup institutions are agile because they have the ability to maneuver and compete with established entities, so founders need to be able to take advantage of their natural ability to do what they do best – innovate and move efficiently and effectively.
That's why we started our VC in residence program to make capital pathways more equitable.
Q: What are some of the ways individuals and organizations can help to support Black innovation?
A: Be true to what you say you are going to do. Be willing to go through the hard times and to fight for founders when things get uncomfortable.
For CFBI, donate, partner, sponsor, and attend our conferences – that's a major way you can support us. Intros to funders and corporations that have programs our entrepreneurs can take advantage of are great opportunities to help us scale and grow our impact.
Q: You work with some incredible founders and entrepreneurs, tell us who you are really excited about right now.
A: Notable companies that we have worked with include Rishelle Giscombe-Smith, with Glamo, a beauty industry app bringing a stylist to your doorstep. Andre Peart is another founder we have worked with, his company ConConnect has partnered with hundreds of nonprofits to offer pathways to jobs for people after incarceration. Another founder, Monique Hayes, with Estates Made Easy, is guiding families through the process of retaining and transferring wealth through generations.
Partnerships with organizations like CFBI are part of Project UP, our comprehensive initiative to advance digital equity and help build a future of Unlimited Possibilities. Backed by a $1 billion commitment to reach 50 million people, Project UP encompasses the programs and community partnerships across Comcast, NBCUniversal, and Sky that connect people to the Internet, advance economic mobility, and open doors for the next generation of innovators, entrepreneurs, storytellers, and creators. Learn more about Project UP here.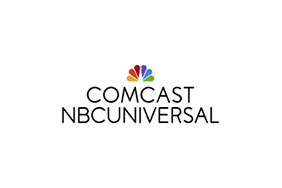 Comcast Corporation
Comcast Corporation
Comcast Corporation (Nasdaq: CMCSA, CMCSK) is a global media and technology company with two primary businesses, Comcast Cable and NBCUniversal. Comcast Cable is one of the nation's largest video, high-speed Internet and phone providers to residential customers under the XFINITY brand and also provides these services to businesses. NBCUniversal operates news, entertainment and sports cable networks, the NBC and Telemundo broadcast networks, television production operations, television station groups, Universal Pictures and Universal Parks and Resorts.
More from Comcast Corporation