Published 11-22-21
Submitted by Kohler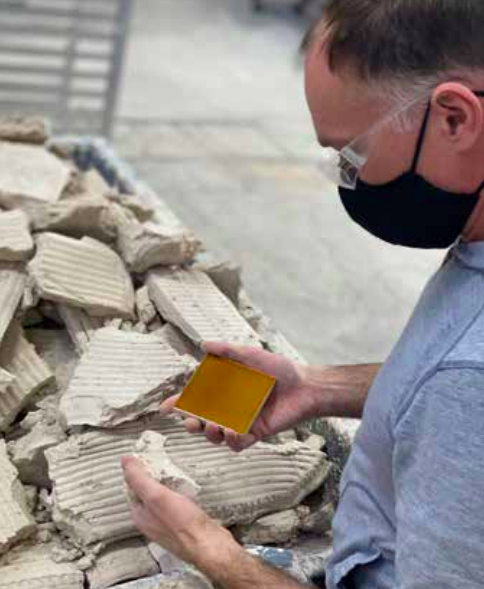 As featured in Kohler's 2020 Believing in Better Metrics Report
Environmental Product Declaration (EPD) and Declare labels tell us how a product was manufactured, what materials they contain, and where the materials came from. The process is third-party verified, and the label details the chemical makeup of a product, life expectancy, and lists any materials that could harm our health or pollute the environment. Think of it as a nutrition label for a product.
Requests for EPDs have grown exponentially, with more than 700 requests in 2020. EPDs and Declare labels are increasingly requested by architects, designers, and end users in an effort to achieve LEED certification and make informed purchases around the health and environmental responsibility of the products in their homes and commercial spaces. Since 2014, Kohler has received over 2,000 transparency requests. In 2020, 65% of our transparency requests were for EPD's, and 35% were for Declare Labels with 71% of those requests from North America and 29% from various other countries.
As part of our commitment to supporting green building and environmental design, Kohler has over 5,000 EPD's available—more than any other building products manufacturer. Beginning with vitreous china products in 2014, we've expanded our EPD capabilities across markets and product lines, most recently adding more than 80 percent of our faucet SKUs to the program in 2020.
Design for Environment
It's exactly as it sounds. We're designing products with the environment in mind, integrating sustainability into our product innovation and benefiting the consumer in the process.
One of our latest toilet innovations began in response to a demand to decrease time to clean and chemical toxicity impact. Employing the Design for Environment philosophy, our design and engineering teams created ContinuousClean, a technology that automatically dispenses cleaning solution with each flush to keep the bowl cleaner between flushes—5x longer than a traditional toilet. They also redesigned the shape of the toilet and the flushing technology to maximize the power and effectiveness of the flush, while using CleanCoat™ surface treatment to prevent bacteria, mildew, and mineral deposits from sticking. The result is a cleaner flush, reduced use of cleaning solutions, and lower exposure to toxic chemicals—i.e., great consumer experience in addition to favorable environmental impact.
KOHLER WasteLAB™ – An Innovation for Good® Success Story
We believe that waste is only waste because we've defined it that way. It's really just something we haven't figured out what to do with yet.
Inspired by the principles of biomimicry, Kohler associates passionate about the environment and determined to make a difference developed the WasteLAB, a concept that emerged from our in-house incubator Innovation for Good. Here, Kohler designers and sustainability experts are using waste materials such as foundry dust, pottery cull, and enamel powder to create actual products, like tile and coasters.
The latest WasteLAB challenge is determining how to convert wastewater sludge—one of our largest waste streams—into the material basis for future commercially viable products with a strong consumer demand. The team is currently conducting research and development projects on the sludge to develop a process that allows us to reuse it for making products, like tiles.
There is precedent for such transformation. In 2019, the KOHLER WasteLAB partnered with ANN SACKS to launch The Crackle Collection—a tile line created from recycled dry cull. Since the inception and launch of WasteLAB in 2019, over 6,000 sq ft of Crackle Collection tile has been sold. The successful ongoing production and sales of the popular Crackle Collection furthers our belief that waste can hold value and can offer new possibilities of growth.
World-Changing Ideas
Since the KOHLER WasteLAB debuted The Crackle Collection in 2019, it has been lauded by both the design and sustainability community. Most recently, the innovative tile series was recognized by the Fast Company World Changing Ideas Awards 2020, receiving an honorable mention in the Art & Design category for "projects using design as the vehicle to shake up conversations surrounding society's most pressing issues."
The Crackle Collection transforms recycled pottery cull into handmade tiles covered with a unique glaze designed to pool and break over the tiled surface during firing. The result is a delicate crackle that carries across the tile face, emerging through the deep, rich color.
Read more in Kohler's 2020 Believing in Better Metrics Report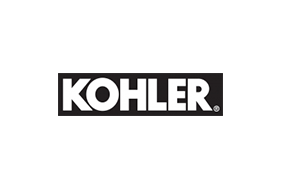 Kohler