Published 11-19-21
Submitted by Paramount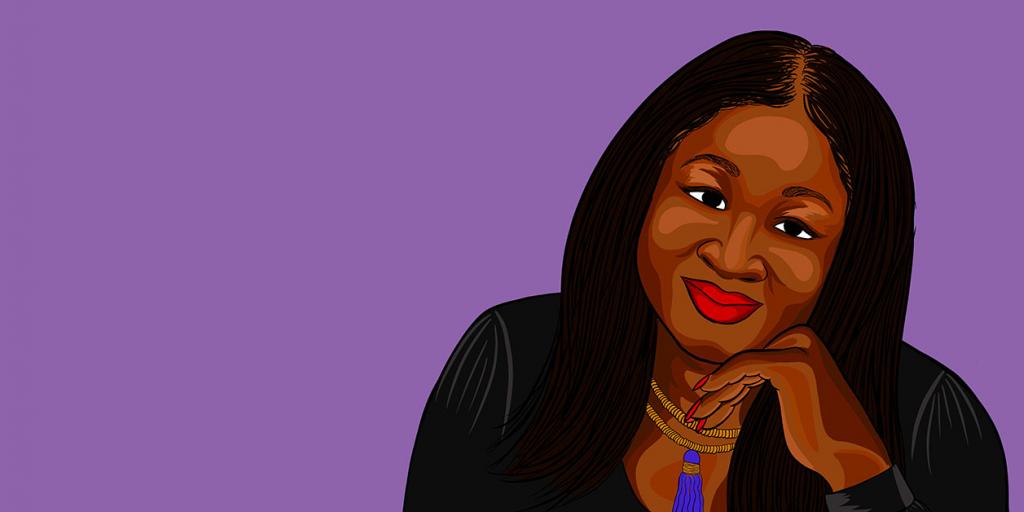 Originally published by ViacomCBS
By Nicole Bitette
For Wincie Knight, joining ViacomCBS' Office of Global Inclusion team was a natural transition for someone who prioritizes the happiness of others and fostering a culture where people can bring their true selves to work every day.
Knight, who is the VP of Global Inclusion for ViacomCBS in the U.K., began her career at Nickelodeon as part of a team working to increase representation in children's shows and she has since evolved her passions into ensuring ViacomCBS is actively creating an accepting workplace for people of all backgrounds.
One of the key initiatives she works on is the company's annual global Inclusion Week, which features various speakers and events aimed at fostering a sense of inclusion and belonging.
"Diversity and inclusion means to see people connected, valuing each other for what they bring to the table," says Knight. "Inclusion Week is the opportunity for us to learn by leaning into great inclusion week offerings and most importantly to understand the value of creating an environment that's inclusive for all."
Knight spoke about ViacomCBS' commitment to diversity and inclusion in the U.K. and having patience through change.
Nicole Bitette: When did you start your career at ViacomCBS?
Wincie Knight: I started at Nickelodeon working in the Viewers Response Unit [VRU]. Which, I'm not going to lie, was the best job ever. Connecting with the heart of Viacom/Nickelodeon audiences was amazing because kids are so truthful, they were so honest, and my blood started turning orange. I just had a love for Nickelodeon, because it was something that was so different in the U.K. back then: kids seeing themselves reflected on TV. We were constantly getting positive responses from children because of shows like Kenan and Kel and Sister, Sister. Black kids were seeing themselves reflected on TV and they loved it. Our audiences were constantly praising us for our content and it was great to hear first hand.
I've been at ViacomCBS for more than 20 years and sort of crafted my job throughout my years. I went on maternity leave and after having a child realized that we didn't have any policies that safeguard children. So whilst I was on maternity leave, I wrote a child protection policy. I felt this compelling need to connect the two things—the love of working with children and safeguarding children because of my new found motherly instinct.
When I returned to work after maternity leave, I went to the then HR leader (who was also my manager) with a proposal for a new role, which was approved leading me into a new direction of child welfare Manager. I've crafted my role at Viacom constantly throughout the years by looking to see what the business needed.
NB: How did you end up on the Office of Global Inclusion team?
WK: I met Marva Smalls at the launch of Employee Resource Groups (ERGs) in the U.K. After learning about ERGs I wanted to create an ERG that focused on cultural diversity. I met with a group of employees and we came up with the idea of Fusion. Fusion is a combination of all the other ERGs which focus on race and ethnicity. Fusion is a cultural melting pot where we celebrate everything from Chinese New Year, Black History Month, Hanukkah, Diwali, Eid etc.
Being part of the inception of Fusion, I realized that this could be a new direction in my career, moving outside of kids TV. Fundamentally, I am a person who loves people and is curious about people. After obtaining a Masters degree in organizational behavior, I realized that I wanted to go into the area of diversity and inclusion. I wanted to make a difference. I wanted to understand the different hurdles that certain groups faced within the corporate world. So for me, it made sense to go into a department like the Office of Global Inclusion, because it's all about championing and fostering an inclusive culture, which I felt was an ideal role. For me, that's the reason why I applied for the role of manager, Global Inclusion.
NB: What inspires you to do what you do?
WK: When you are championing inclusion it is about fostering a culture where people are bringing their whole selves to work, and not putting on a mask.
So, the role that we [the Office of Global Inclusion] have is to foster that environment where we're encouraging people with our strap lines such as, "Bring Your Whole Selves to Work," "Be You. Belong." We're constantly reminding people that we want them to be their authentic selves. The thing that I say is, "Whose voice is missing?" And when you champion missing voices, you can bring more voices to the table, and when you have authentic voices you make magic. You're innovative, you're creative, and you're not stunting anybody's originality. As a media organization, we want people to be creative, we want people to be original and authentic and we want to create a workplace where we are reflective of society.
NB: What led to the recent prioritization of DE&I across the industry?
WK: There's been a big racial awakening and employees are calling out inequalities. But for me, I feel proud to have been working for an organization that focused on inclusion long before the murder of George Floyd.
For example, in 2018, we worked with an organization called Caerus Executive who came in and held a mirror up to our organization and they pointed out some ugly truths. Careus Executive gave a number of recommendations to address how Black, Asian and minority Ethnic employees were feeling. Sustainable change happens slowly over a period of years and we just rolled out last year the first U.K. Black, Asian, Minority Ethnic Talent Sponsorship program, where we paired a senior leader with a person from a Black, Asian, Minority Ethnic background. The sponsee and Sponsor worked on a year-long project.
This was in partnership with Learning and Development. What I found amazing about the process was the employees who didn't get on the sponsorship program were so humble and grateful that as an organization we were running such a program, they felt proud to be part of ViacomCBS. That is testimony to the employees that we have, although they didn't get that opportunity they were still happy to be working for an organization that was pushing out programming to address representation. For me, that also makes me proud that I can be part of an organization that listens to employees and takes action to make a change. I think that is testimony to Marva's leadership, running listening sessions throughout the business giving employees a voice that has a platform to be heard.
Inclusion takes time, people can be frustrated and think, "Oh, we're not moving the dial." But, when you look at the data, the data is telling us we're going in the right direction. Nothing happens overnight and you can't always please everyone, but when you know you've got leaders who fundamentally care and want to make a difference, that's really important.
NB: What are some of the issues your team is prioritizing?
WK: From a U.K. perspective, we have a lot of challenges because we are heavily regulated and we have to answer to organizations such as Ofcom and the Government Gender Pay Gap. When Ofcom is asking you about your data and about inclusion within your organization, you have to provide the information. We have to provide data year-on-year, it is an opportunity to see if we're going forward or if we're going backward. I see it as a checkpoint to constantly evaluate how we're doing.
I think we have come a long way. Marva's tagline is: "Ours is a shared journey." We are being really transparent with the data that we have and I believe employees value this transparency.
There is an opportunity to see if we are making a difference and having a department such as the Office of Global Inclusion ensures diversity, equity, and inclusion are a business priority. We partner with HR and Communications and other department that help us move needle and make the various businesses smarter.
The data has improved year-on-year and that's because we're really intentional in creating programming to address any shortcomings that we see, or any skews within the data. Working with HR and Talent Acquisitions allows us to come up with action plans and create partnerships that truly make a difference. I think that's when you can see that things are changing, when the data is going in the right direction.
NB: Can you tell me about Inclusion Week?
WK: Inclusion Week is the opportunity for us to lean in and understand the value of creating a culture that's inclusive for all. It's an opportunity for us to bring in thought leaders. It's an opportunity for employees to learn , to be inspired, and to hear from talent. It's a tentpole moment for us to really promote the value of difference and the value of creating inclusive cultures. Listen together, learn together, belong together is the theme this year.
NB: What are some of the highlights you've experienced during previous Inclusion Weeks?
WK: The first Inclusion Week, one of the highlights for me was the Kingdom Choir (British gospel choir invited to perform at the wedding of Prince Harry and Meghan Markle). When you've got all the different voices of a choir coming together to make a beautiful sound , it affects you. I always say, "Inclusion is a feeling, you feel included or you don't feel included." So when you have an event that immerses you in a feeling, it's so powerful that you go, "Aaarrr." That is a moment that I will never forget. Seeing everybody in the atrium at Hawley Crescent, standing, sitting, dancing, and clapping, that is togetherness and that is what we want, isn't it? To foster a culture where everybody feels that they are part of something and we are in it together.
Small Talk
What are you currently obsessed with?
WK: For me, Zooming all day , sitting down on my bottom and not moving very much because of the many lockdowns has made me actually want to get healthy and fit. Mentally, we need to look after ourselves. I think your mind and your body are one. So, I'm now obsessed with getting fit.
What's the best advice you've ever received?
WK: If you've been given a seat at the table, take it and use your voice for good. Don't underestimate yourself. My advice would be to be kind to yourself, be your best friend internally, and give yourself some positive affirmations on a daily basis because we can be our worst enemy, so you have to consciously combat that by being your own positive best friend. Be your own hype person.
How do you describe what you do to someone you've just met?
WK: I describe myself as a champion of Inclusion.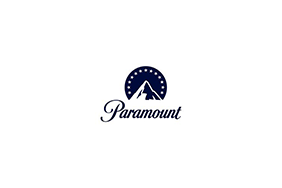 Paramount
Paramount
About Paramount Global
Paramount Global (NASDAQ: PARA, PARAA) is a leading global media and entertainment company that creates premium content and experiences for audiences worldwide. Driven by iconic studios, networks and streaming services, its portfolio of consumer brands includes CBS, Showtime Networks, Paramount Pictures, Nickelodeon, MTV, Comedy Central, BET, Paramount+, Pluto TV and Simon & Schuster, among others. The company delivers the largest share of the U.S. television audience and boasts one of the industry's most important and extensive libraries of TV and film titles. In addition to offering innovative streaming services and digital video products, Paramount Global provides powerful capabilities in production, distribution and advertising solutions.
More from Paramount