Published 11-18-21
Submitted by Gen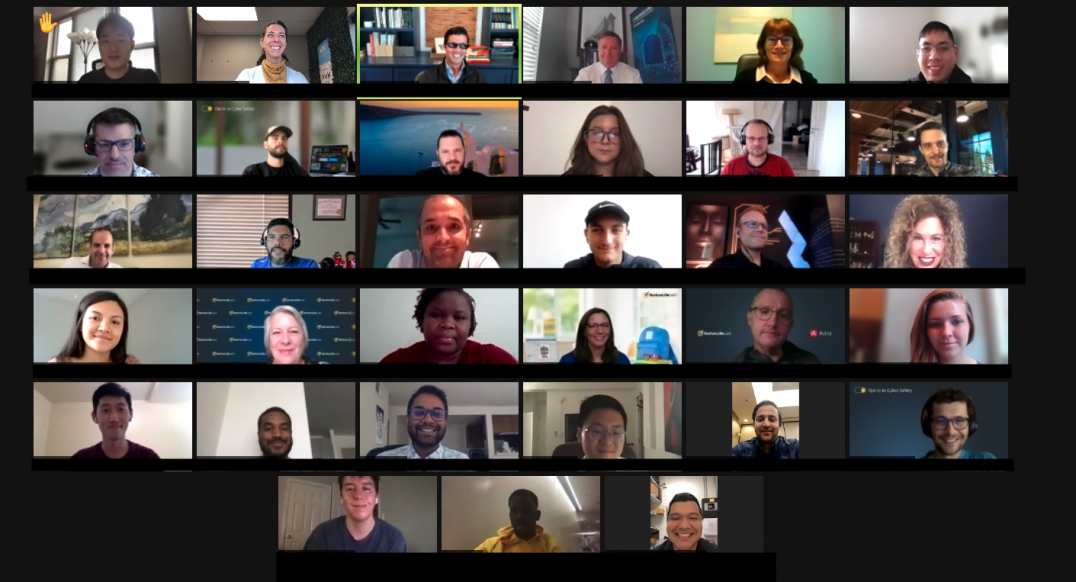 NortonLifeLock Blog | Corporate Responsibility
By Darren Shou, Chief Technology Officer
In addition to being an active part of our employees' communities, it is increasingly important to connect their passions and abilities to the causes they care about. This is where skills-based volunteering opportunities come in.
Sometimes still referred to as pro bono volunteering, skills-based volunteering is revolutionizing the way that volunteer partnerships are created and fostered. Skills-based volunteering ties together the expertise and resources from a company while building capacity at nonprofit organizations. Skills-based volunteering is a key part of our Volunteer Program at NortonLifeLock, and we encourage employees to apply the same skills they use in their job to address complex social or environmental issues.
As part of a recent skills-based volunteer event, NortonLifeLock's Technology Team shared our cybersecurity knowledge and expertise with students at George Washington University (GW). For cybersecurity to be successful, we need everyone involved – legislators, companies, individuals, and the next generation of security experts. In a partnership with the Corporate Responsibility Team, I was thrilled to host a "Cybersecurity Career Insights" workshop, providing GW students with an overview of NortonLifeLock and the cybersecurity careers landscape, as well as offering technical interview tips.
The workshop was offered to students in the GW Engineering School's Minority Student Groups and students from the College of Professional Studies majoring in Cybersecurity. It was great to see members of our Technology Team in their element and I know we each gained something from this experience. "Walking these excited students through a typical day was a great reminder of how interesting and challenging our career field is," said Petros Efstathopoulos, NortonLifeLock's Global Head of Research.
Kevin Roundy, Sr. Technical Director & Researcher, echoed the sentiment. "It was a fantastic turnout with high engagement from the class. I was thrilled to get to speak with passionate students who are the future of our industry."
Trygve Brox, Head of Protection Labs, enjoyed the hands-on help the students asked for in the smaller breakout rooms. "Being able to provide interview do's and don'ts to an eager group of aspiring professionals reminded me what it was like when I was first starting out. It gave me an even greater pride in the work I have been able to accomplish in my own career," he said.
I am still engaging with and mentoring a few of the students from GW and have really been enjoying hearing their ideas. Engaged students like these will be driving the future of cybersecurity and helping create a safer, brighter future for all of us. Skills-based volunteering will remain a big part of volunteering at NortonLifeLock, and I know my team looks forward to our next initiative.
If you're interested in learning how you use your abilities to help those in need, check out Taproot Foundation or VolunteerMatch.

Gen
Gen
Gen (NASDAQ: GEN) is a global company dedicated to powering Digital Freedom through its trusted Cyber Safety brands, Norton, Avast, LifeLock, Avira, AVG, ReputationDefender and CCleaner. There's a new generation, and it's not Gen X, Y, or Z. It's Gen D: Generation Digital. Gen's family of consumer brands is rooted in providing safety for the first digital generations. Now, Gen empowers people to live their digital lives safely, privately, and confidently today and for generations to come. Gen brings award-winning products and services in cybersecurity, online privacy and identity protection to more than 500 million users in more than 150 countries. Learn more at GenDigital.com.
More from Gen