Published 11-18-21
Submitted by Sustainable Brands
SAN FRANCISCO, November 18, 2021 /CSRwire/ - New research indicates that nearly 70% of consumers believe that they can influence companies to do better by buying from them when they do. The research, revealed by SB Brands for Good, a multi-brand collaboration led by Sustainable Brands where leading global brands are working to use their collective influence to drive sustainable behavior change at scale, was conducted to assess consumer values around sustainability, their supporting behaviors, and understand the gap between intentions and actions.
SB Brands for Good and research partner Ipsos also uncovered that sustainable aspirations among consumers has grown over the past year, particularly among 25-to-34-year-olds. The research also found that 85% of consumers say they are loyal to brands that help them achieve a better and more balanced life. These sustainable aspirations, paired with the desire to support companies that are doing good, suggest that brands can build and reinforce consumer actions by speaking up and taking action on issues of societal and environmental relevance.
However, brands should also be prepared to make taking sustainable action attainable for consumers. Among those consumers who reported fewer sustainable actions and intentions, many cited "too expensive" or "not knowing where to start" as their main obstacles. Additionally, about half of U.S. consumers report that the COVID-19 pandemic and the current economic landscape have made it more difficult to live sustainably.
"Consumers are paying more attention to their sustainable behaviors and looking to support brands who empower and enable their good intentions," said Etienne White, VP, SB Brands for Good. "Many of our partners are helping consumers to incorporate the Nine Sustainable Behaviors into their everyday lives, however there are still opportunities to take further action."
Brands have an opportunity to facilitate the positive intentions of U.S. consumers in several key societal areas, including supporting women and girls, championing diversity, equity and inclusion opportunities, and showing up in support of local communities. These are areas that perhaps are more difficult for consumers to integrate into their day-to-day activities – as opposed to recycling or reducing food waste. However, 77% of US consumers agree that solving environmental issues will require solving social issues, so brands that take action in these societal areas may have a ripple effect on other sustainable behaviors.
For other data from the study, or more information on Brands for Good, visit https://sbbrandsforgood.com/.
# # #

About the Survey
Data was collected online within the United States by Ipsos in conjunction with SB Brands for Good with field dates of August 12 through August 24, 2021. The 5,000 person sample was among the U.S. general public, weighted to be nationally representative, adults 18+.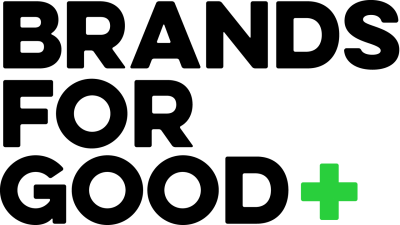 About SB Brands for Good
SB Brands for Good is on a mission to make sustainable living easier and more rewarding for people around the world. It is working with experts on the leading edge of sustainability, innovation and marketing to harness brand influence to make sustainable lifestyles more attractive, attainable, and enduring. Convened by Sustainable Brands, Corporate Partners of Brands for Good include Procter & Gamble, Target, PepsiCo, Visa, Nestlé , CVS Health, McCormick & Company, General Mills, HP Graphic Arts, The Clorox Company, Mastercard, Logitech, and Johnson & Johnson Consumer Health. Contributing Partners include WeSpire, Futerra, Porter Novelli, Ipsos, Grounded.World, ANA, and The Guardian. Visit www.SBBrandsforGood.com for more information or to join the movement.
About Sustainable Brands
Sustainable Brands is the premier global community of brand innovators who are shaping the future of commerce worldwide. Since 2006, our goal has been to inspire, engage, and equip business leaders and practitioners who see social and environmental challenges as an essential driver of brand innovation, value creation, and positive impact. We believe that – 1. Brands are uniquely positioned to align business and society on the path to a flourishing future; 2. Those brands that embrace this challenge will prosper in the 21st century; 3. Accomplishing this challenge requires a new way of seeing the world – along with a new set of skills, tools, and collaborators. For more information visit SustainableBrands.com.
About Ipsos
Ipsos is the third largest market research company in the world, present in 90 markets and employing more than 18,000 people. Our passionately curious research professionals, analysts and scientists have built unique multi-specialist capabilities that provide true understanding and powerful insights into the actions, opinions and motivations of citizens, consumers, patients, customers or employees. Our 75 business solutions are based on primary data coming from our surveys, social media monitoring, and qualitative or observational techniques. "Game Changers" – our tagline – summarizes our ambition to help our 5,000 clients navigate with confidence our world of rapid change. Founded in France in 1975, Ipsos is listed on the Euronext Paris since July 1, 1999. The company is part of the SBF 120 and the Mid-60 index and is eligible for the Deferred Settlement Service (SRD). ISIN code FR0000073298, Reuters ISOS.PA, Bloomberg IPS:FP www.ipsos.com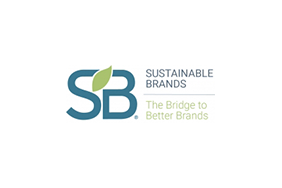 Sustainable Brands
Sustainable Brands
Sustainable Brands® is the premier global community of brand innovators who are shaping the future of commerce worldwide. Since 2006, our mission has been to inspire, engage and equip today's business and brand innovators to prosper for the near and long term by leading the way to a better future. Digitally published news articles and issues-focused conversation topics, internationally-known conferences and regional events, a robust e-learning library and peer-to-peer membership groups all facilitate community engagement throughout the year.
More from Sustainable Brands