Published 11-16-21
Submitted by Herbalife Nutrition
Herbalife Nutrition's Global Responsibility Journey: Committing to 50 Million Positive Impacts Campaign: Corporate Social Responsibility
Herbalife Nutrition's global responsibility journey has been an incredible evolution, and they are proud to share more of where they are heading. Their inaugural 2020 Global Responsibility Report is a significant milestone in sharing their progress to do good for the health and wellness of communities and planet.
Herbalife Nutrition is constantly pushing the boundaries to support their partners and evaluate how they can positively impact communities in need. That is why they are pledging to create 50 million positive impacts by 2030, their 50th anniversary.
But what is a positive impact? A positive impact means to affect or influence in a beneficial way. In the scope of their Global Responsibility, a positive impact is a tangible action or result which positively contributes to their goals across their three pillars and foundational areas of focus.
Across their Global Responsibility core pillars and foundational programs, key performance indicators (KPIs) are identified to assess progress toward their global goals. Read more about how they are working towards 50 million Positive impacts to nourish people and planet by 2030 here.
This article was originally published on https://iamherbalifenutrition.com/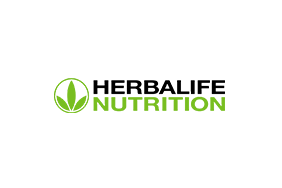 Herbalife Nutrition
Herbalife Nutrition
Herbalife Nutrition is a global nutrition company. Since 1980, we have been on a mission to improve nutritional habits around the world with great-tasting, science-backed nutrition products that help people get the right balance of healthy nutrition.
The Company and the Herbalife Nutrition Foundation (HNF) are dedicated to improving the lives of communities around the world by providing healthy nutrition and nutrition education to children and communities in need. Herbalife Nutrition has been recognized for significant contributions to supporting communities. In 2019, the Company received more than 15 awards for our corporate social responsibility achievements and impact.
More from Herbalife Nutrition