Published 11-11-21
Submitted by Taproot Foundation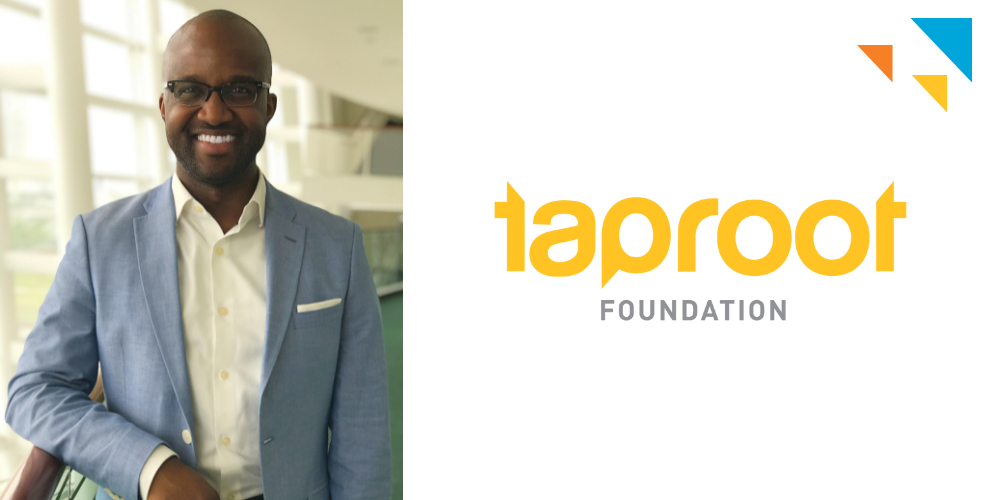 November 11, 2021 /CSRwire/ - Taproot Foundation, connectors of nonprofits and skilled volunteers, welcomes esteemed nonprofit leader Carlton Ford as its National Director of Strategic Partnerships.
Ford has served as an innovative change-maker and fundraiser for arts and culture nonprofits since 2015. His energetic leadership transforms organizations through his strategic planning, partnership development, and fundraising efforts. Ford comes to Taproot from the Interlochen Center for the Arts as a Major Gifts Officer where he championed fund development for diverse people and programs, including the launch of a Diversity, Equity, and Inclusion Fund and the commissioning of works by BIPoC artists. He brings not only extensive nonprofit development experience to Taproot, but creativity and vision.
"Growing up on Chicago's southside, I dreamt of experiences beyond my immediate surroundings," said Ford. "Nonprofits in my community met me where I was and expanded my capabilities. They gave me access to the world. I'm honored to join Taproot to help nonprofits get the support they need and deserve. When nonprofits succeed, communities and people thrive. I'm proof of that."
As National Director of Strategic Partnerships, Ford will advance Taproot's commitment to pro bono services by developing lasting partnerships with other change-makers. Ford will be responsible for leading Taproot's fund development and strategic visioning to drive mission-centric growth and impact.
"With philanthropic investment and our volunteers' expertise, we can elevate the power, promise, and practice of pro bono service to accelerate the impact of nonprofits," said Taproot's Chief Impact Officer and Executive Vice President Suzanna Valdez Wolfe. "Carlton has the expertise and empathy to further Taproot's mission."
Prior to his role at the Interlochen Center for the Arts, Ford was the Director of Advancement Services and Membership at the Adrienne Arsht Center of the Performing Arts and a nonprofit strategy and leadership specialist. He was a Founding Ensemble Member at Victory Hall Opera and Individual Advancement Officer at the Florida Grand Opera. He also serves as a board member for Miami-based nonprofit Nu Deco Ensemble and supports social good organizations in the area of diversity, equity, and inclusion as a Principal Consultant at Diaz Inclusion Consulting. A retired opera singer, Ford has worked internationally at venues including Carnegie Hall, Royal Albert Hall, the Metropolitan Opera House, and on the PBS series Great Performances and HBO's Masterclass. He holds a Master's from Rice University and a Bachelor's from The Juilliard School.
About the Taproot Foundation
Taproot Foundation, a U.S. based nonprofit, connects nonprofits and social change organizations with passionate, skilled volunteers who share their expertise pro bono. Taproot is creating a world where organizations dedicated to social change have full access—through pro bono service—to the marketing, strategy, HR, and IT resources they need to be most effective. Since 2001, Taproot's skilled volunteers have served over 8,400 social change organizations providing more than 1.8 million hours of work worth over $260 million in value. Taproot has offices in New York City, Chicago, San Francisco, and Los Angeles, and co-founded a network of global pro bono providers in over 30 countries around the world. www.taprootfoundation.org @taprootfound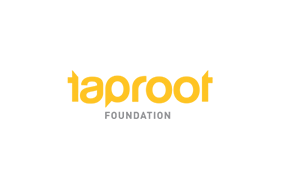 Taproot Foundation
Taproot Foundation
The Taproot Foundation is the provider of pro bono services to the nonprofit sector. It works to engage the country's millions of business professionals in pro bono service, building the infrastructure of organizations we rely on to strengthen and support our communities. Their pro bono model leverages the best practices of leading professional services companies to deliver reliable and quality marketing, human resources and technology services using corporate employees. Since 2002, the Taproot Foundation has recruited over 3,500 business professionals to awarded over $12 million in pro bono services to nonprofits in New York, Chicago and the San Francisco Bay Area.
More from Taproot Foundation