Published 11-10-21
Submitted by UnitedHealth Group
A three-year, $3.4 million United Health Foundation grant to Children's National Hospital will help expand access to health care for school-aged children in underserved communities in Washington, D.C.
In Washington, D.C., Wards 7 and 8 are home to some of the largest health disparities in the city. To help improve access to health care for school-aged children in those areas, the United Health Foundation awarded a three-year, $3.4 million grant to Children's National Hospital, which will help connect children and their families to mobile clinics and federally qualified health centers via school nurses.
How It Works
School nurses employed by Children's National Hospital will work with community health workers to connect children and families to mobile clinics and federally qualified health centers. 

Health records, immunization records and attendance data will be made accessible in one technology solution. 

Children will receive well-child visits, including vaccinations, vision, hearing, mental health and developmental screenings. 

Additionally, via telemedicine, children can be linked to specialists to address mental health, asthma and other pressing health needs.
Child health and wellness and increasing access to care through school system outreach will be discussed at an upcoming Washington Post Live virtual event featuring UnitedHealth Group and Children's National Hospital leaders at 11 a.m. ET on November 12.
"Reaching school-aged children in underserved communities to provide important routine health care can be challenging, especially amid a pandemic. We are so pleased to be working with Children's National Hospital on this innovative and comprehensive program to identify and close gaps in care — especially for those who have unaddressed needs." - Dr. Margaret-Mary Wilson | Associate Chief Medical Officer, UnitedHealth Group
The partnership aims to:
Reduce school absenteeism among chronically absent students by connecting families to health supports and social services.

Provide 6,000 vaccinations to school-aged children over three years.

Refer people who screen positive for mental or behavioral health issues to mental health specialists.
"Children's National has long worked to make sure every child in our region has access to high-quality care," said Dr. Kurt Newman, president and CEO of Children's National. "This new grant from United Health Foundation will help us create another way to connect our pediatric experts with children and families who are not currently being served by health care providers. We are committed to helping children lead healthier lives which, in turn, makes them more likely to succeed in school and lead healthier lives as adults."
Why It Matters
The grant will help address challenges identified in the foundation's recently released "America's Health Rankings 2021 Health of Women and Children Report." Key findings in the report include:
Anxiety among children ages 3-17 rose 21% nationally between 2017-2018 and 2019-2020, from 7.5% to 9.1%.

The prevalence of asthma among children in D.C. is 10%, higher than the national average of 7.5%. 

On-time childhood vaccinations in D.C. are 75.3%, slightly lower than the national average of 75.8%.
Addressing Health Disparities
UnitedHealth Group is deeply committed to advancing health equity by addressing health disparities and social determinants of health. Our Children's National Hospital grant is one of many ways UnitedHealth Group and the United Health Foundation continues to support efforts to build healthier communities and advance health equity.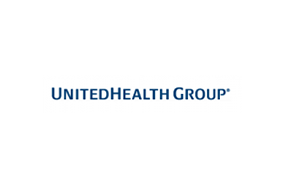 UnitedHealth Group
UnitedHealth Group
The people of UnitedHealth Group are dedicated to modernizing health care to drive distinctive returns for society.
Our Opportunity To Serve Society Has Never Been Greater.
UnitedHealth Group is committed to leading the development of a more modern, progressive and effective health system that provides extraordinary value for society — building healthier communities and improving the quality of life for those we serve.
Sustainability at UnitedHealth Group
At UnitedHealth Group, sustainability is an extension of our business strategy as we work to shape a health system that works better for everyone. Our 325,000 team members are dedicated to earning the opportunity to serve more people and drive distinctive shareholder and societal returns by leading in the development of the next-generation health system, developing our people and culture, maintaining responsible business practices and improving environmental health.
More from UnitedHealth Group