Published 11-10-21
Submitted by Entergy Corporation
Did you know students as young as two years old use STEM on a daily basis? From building blocks, hands-on learning, to interactive activities on tablets and iPads, the wonders of science, technology, engineering and math have played a role in students' learning development. STEM Global Action, a longtime Entergy community partner, also has played a significant role in introducing STEM education to students, schools and families from New Orleans and throughout Louisiana to across the nation.
More than seven years ago, Entergy and Entergy New Orleans joined forces with Dr. Calvin Mackie's STEM Global Action, formerly known as STEM NOLA, to help students explore, grow and engage in STEM through hands-on and virtual learning in New Orleans. Since then, STEM Global Action has had a positive impact on more than 75,000 students, more than 5,000 schools and 20,000 families with support from Entergy's employee volunteers as well as  volunteers around the world.
Entergy is celebrating National STEM Day with Sandra Diggs-Miller, Vice President of Customer Service – Entergy New Orleans, Patty Riddlebarger, Entergy Vice President, Corporate Social Responsibility and Dr. Calvin Mackie, CEO and Founder of STEM Global Action, with a podcast discussing their commitment to STEM education in New Orleans and what it means to contribute to the development of future STEM leaders. Check out the podcast above.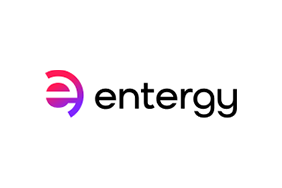 Entergy Corporation
Entergy Corporation
Entergy, a Fortune 500 company headquartered in New Orleans, powers life for 3 million customers across Arkansas, Louisiana, Mississippi and Texas. Entergy is creating a cleaner, more resilient energy future for everyone with our diverse power generation portfolio, including increasingly carbon-free energy sources. With roots in the Gulf South region for more than a century, Entergy is a recognized leader in corporate citizenship, delivering more than $100 million in economic benefits to local communities through philanthropy and advocacy efforts annually over the last several years. Our approximately 12,000 employees are dedicated to powering life today and for future generations. Learn more at entergy.com and follow @Entergy on social media. #WePowerLife
Corporate Social Responsibility at Entergy
For more than 100 years, Entergy has powered life in our communities through strategic philanthropy, volunteerism and advocacy. Entergy's corporate social responsibility initiatives help create and sustain thriving communities, position the company for sustainable growth and are aligned with the United Nations Sustainable Development Goals. Our top CSR priorities are education/workforce development, poverty solutions/social services and environmental programs. Entergy annually contributes $16-$18 million in shareholder-funded grants to approximately 2,000 nonprofit organizations in the communities where we operate. In addition, our employees volunteer more than 100,000 hours in those communities' values at more than $3 million.
More from Entergy Corporation