Published 11-12-21
Submitted by Truist
Purpose is powerful – powerful enough to forge alliances like the one between Truist and Grammy award-winning singer and songwriter Usher. During our Fall Workplace Giving and Doing campaign, our Generations Engagement Network Business Resource Group is highlighting a purposeful relationship between Truist and Usher's foundation, Usher's New Look, a nonprofit partner we've supported for several years.
Our Chief Executive Officer Bill Rogers and Usher recently had an opportunity to discuss the power of purpose, giving and doing. Usher started his foundation 20 years ago to give young people a "new look" on life and ignite the sparks to help them find their purpose. Over the years, Usher's New Look has grown from a small summer camp to a 10-year leadership program designed to give students purpose and the tools they need to become leaders and change their communities. Usher's New Look has a powerful mission — "to turn potential into purpose."
Watch part of their conversation. 
Learn more about diversity, equity, and inclusion at Truist.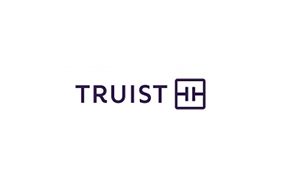 Truist
Truist
Truist Financial Corporation is a purpose-driven financial services company committed to inspiring and building better lives and communities. Truist has leading market share in many high-growth markets in the country. The company offers a wide range of services including retail, small business and commercial banking; asset management; capital markets; commercial real estate; corporate and institutional banking; insurance; mortgage; payments; specialized lending; and wealth management. Headquartered in Charlotte, North Carolina, Truist is a top 10 U.S. commercial bank. Truist Bank, Member FDIC. Learn more at Truist.com.
More from Truist