Published 11-08-21
Submitted by Entergy Corporation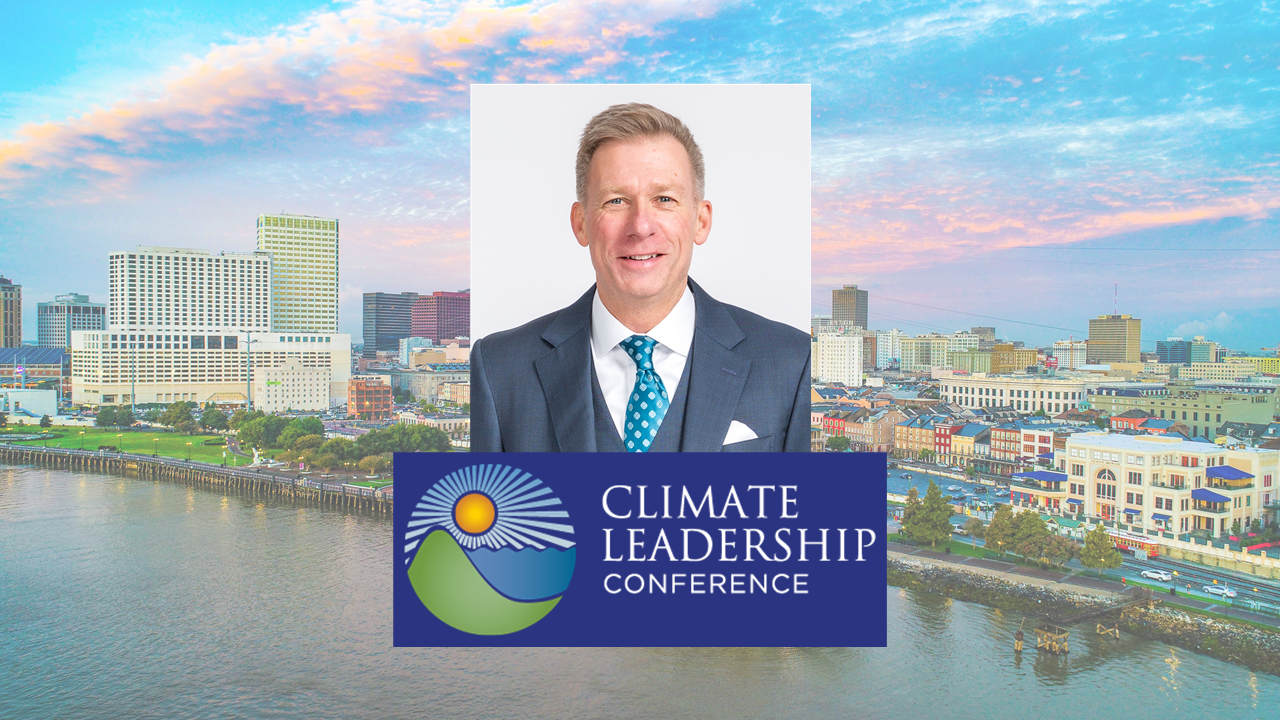 As part of the 10th annual Climate Leadership Conference, Entergy's Chairman and CEO Leo Denault participated in an executive panel discussion with American electric utility leaders on the pivotal role these companies will play in removing carbon emissions from the air by mid-century.
Denault highlighted how Entergy's large industrial customer base allows for unique partnership opportunities to provide cleaner energy solutions both to meet those customers' existing electricity needs and to support removing carbon emissions from their operations. Watch the conversation here.
Later in the conference, Entergy and Denault were both recognized with a national Climate Leadership Award for accelerating the company's carbon-reduction strategy and advancing climate resilience initiatives for the Gulf Coast region.
The company has committed to reducing its carbon emissions footprint of its power generation portfolio to net-zero by 2050. Entergy is proud to have been the first electric utility in the United States to voluntarily stabilize its greenhouse gas emissions in 2001. Watch the awards showcase ceremony of Denault accepting on Entergy's behalf here.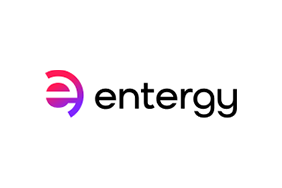 Entergy Corporation
Entergy Corporation
Entergy, a Fortune 500 company headquartered in New Orleans, powers life for 3 million customers across Arkansas, Louisiana, Mississippi and Texas. Entergy is creating a cleaner, more resilient energy future for everyone with our diverse power generation portfolio, including increasingly carbon-free energy sources. With roots in the Gulf South region for more than a century, Entergy is a recognized leader in corporate citizenship, delivering more than $100 million in economic benefits to local communities through philanthropy and advocacy efforts annually over the last several years. Our approximately 12,000 employees are dedicated to powering life today and for future generations. Learn more at entergy.com and follow @Entergy on social media. #WePowerLife
Corporate Social Responsibility at Entergy
For more than 100 years, Entergy has powered life in our communities through strategic philanthropy, volunteerism and advocacy. Entergy's corporate social responsibility initiatives help create and sustain thriving communities, position the company for sustainable growth and are aligned with the United Nations Sustainable Development Goals. Our top CSR priorities are education/workforce development, poverty solutions/social services and environmental programs. Entergy annually contributes $16-$18 million in shareholder-funded grants to approximately 2,000 nonprofit organizations in the communities where we operate. In addition, our employees volunteer more than 100,000 hours in those communities' values at more than $3 million.
More from Entergy Corporation