Published 11-16-21
Submitted by Whirlpool Corporation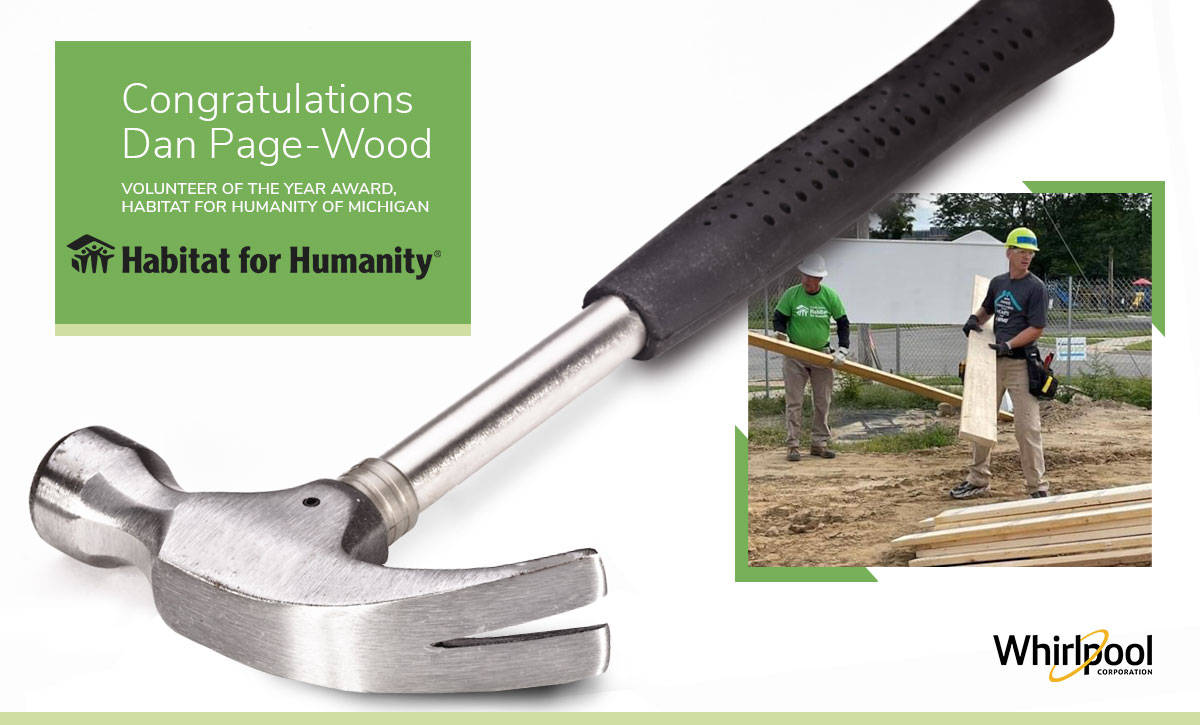 Whirlpool Corporation's Dan Page-Wood is the 2021 recipient of the Bensen Service Award, recognizing him as an individual who demonstrates a significant, supportive role on behalf of Habitat for Humanity of Michigan. The award honors the "Volunteer of the Year."
The Bensen Award was created in honor of Habitat Michigan founder Ken Bensen's wife Bernice, who passed away during his tenure, and reflects the ideals and commitments of Bernice, who tirelessly gave her time and energies to Habitat for Humanity for more than 15 years before her untimely death. Ken, a Methodist minister, served as a volunteer during his first 10 years with Habitat for Humanity organizing affiliates throughout the state.
"The spirit of both Ken and Bernice is so evident in this year's award recipient, Daniel Page-Wood," said current President and CEO of Habitat for Humanity of Michigan Sandy Pearson.
Page-Wood joined the board of Habitat for Humanity of Michigan in 2014, and is currently serving as Chair of the Board. His board service has included serving on the Governance committee, and he has been a leader in setting the strategic direction of the board, which has led to innovative ways to meet more people where they are and partner with them to reach their financial goals. Those goals include attaining quality housing and achieving the dream of owning a home.
"When Page-Wood joined the board, Habitat of Michigan was not offering direct services to households," said Pearson. "Today, we directly served 872 people in the last year with programs and services throughout Michigan, and that doesn't count all that those affiliates do locally. We are also leading a carbon footprint reduction demonstration project with five affiliates as an example for the nation."
"For me, the most rewarding part of serving Habitat has been learning to appreciate people's stories," said Page-Wood. "When I started volunteering, I was very much a task-oriented person. If you put me on a roof to work, I'd be a happy guy. But now, I'd say I'm a story-oriented person. Over time, I've come to love working alongside other volunteers and partner families, getting to hear their stories and what's brought them to where they are today. It's a truly enriching experience, and it keeps me coming back."
"Through Dan's ambassadorship, the Whirlpool Corporation relationship has strengthened globally," said Pearson. "For his work, we are ecstatic to honor Daniel Page-Wood with our 2021 Bensen Service Award."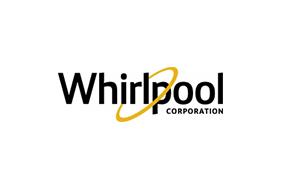 Whirlpool Corporation
Whirlpool Corporation
About Whirlpool Corporation: 
Whirlpool Corporation (NYSE: WHR) is committed to being the best global kitchen and laundry company, in constant pursuit of improving life at home. In an increasingly digital world, the company is driving purposeful innovation to meet the evolving needs of consumers through its iconic brand portfolio, including Whirlpool, KitchenAid, Maytag, Consul, Brastemp, Amana, Bauknecht, JennAir, Indesit and Yummly. In 2021, the company reported approximately $22 billion in annual sales, 69,000 employees and 54 manufacturing and technology research centers. Additional information about the company can be found at WhirlpoolCorp.com.
More from Whirlpool Corporation