Published 11-05-21
Submitted by Duke Energy

How Duke Energy is supporting the environment by helping Jane Myers and TreesCharlotte
With the help of thousands of volunteers, TreesCharlotte has planted 42,481 trees since the nonprofit launched in 2012. But keeping Charlotte's tree canopy healthy will require much more than volunteers with shovels and saplings.
It takes a city.
As the new executive director of TreesCharlotte, Jane Myers said an important part of her mission will be to educate residents and corporations about why trees are so vital to our lives – and to our future.
"People move here because it's so green," Myers said. "But then they don't realize when they buy the ranch house and plow the whole lot that they're taking away from Charlotte's iconic urban forest. Trees are valuable in so many different ways."
Studies show that hospital patients recover faster and students perform better when they see trees outside their windows. Trees help clean the air by absorbing carbon dioxide. They absorb stormwater. They provide homes for animals and shade for humans. Trees are beautiful.
But every day, Charlotte loses about three football fields worth of trees. The percentage of the city covered by trees has remained around 46% since 2012 – despite the fact that TreesCharlotte plants 5,500 trees every year. Some trees are aging out and dying; others are being cut down by developers and homeowners.
"We're kind of behind the eight ball in Charlotte because the forces reducing our canopy are working faster than we can replace it or preserve it," said Thrus Morton, chairman of the board of TreesCharlotte. "Our modest public-private nonprofit, working in partnership with the city of Charlotte, is not going to plant our way out of the problem. So what we have to do is basically educate the community so that the citizens all become tree canopy advocates."
Enter Myers.
She worked at Bank of America for 14 years before becoming executive director for the nonprofit The First Tee of Greater Charlotte, which under her leadership grew to become one of the top 10 chapters in the country. Because of her management experience in both the corporate and nonprofit worlds, Morton said she stood out among applicants for the job of executive director of TreesCharlotte.
"Jane demonstrated her ability to develop a donor base and engage the community in the effort," Morton said. "She's very personable but very professional. She has corporate experience, is detail oriented and a doer. She's the whole package."
Myers grew up in Myrtle Beach, graduated from Guilford College in Greensboro, N.C., and moved to Charlotte in 1997. Her stepdaughter nicknamed her "The Tree Lady."
An important part of her job is outreach and fundraising. Myers said she hopes more corporations will become involved the way Duke Energy has. Kodwo Ghartey-Tagoe, executive vice president and chief legal officer at Duke Energy, is a board member at TreesCharlotte. He said Duke Energy's support reflects its own green commitment – including the goal of net-zero carbon emissions from electric generation by 2050.
"Specifically, we are enthusiastic about our sponsorship of three important TreesCharlotte projects – two school plantings and one tree giveaway to residents – that are helping to reforest parts of south Charlotte hard hit by deforestation due to rapid residential and commercial development," Ghartey-Tagoe said. "Together, these three projects are adding at least 400 trees to the area, bringing much-needed shade and clean air."
The company's support since 2012 accounts for 2,100 trees planted or given to residents. Duke Energy and Piedmont Natural Gas are sponsoring a tree adoption in March 2022 to distribute 700 trees. 
With the help of more corporations and individual homeowners, Myers believes Charlotte can continue to live up to its reputation as "The City of Trees." But she said it will take a lot of effort.
"If we educate 100 people, they can go out and educate 100 people. … It's a big job but it's worth it. It matters to our kids; it matters to our kids' kids."
Pick the right tree, the right spot, the right care
For a better chance of survival, pick a species that's native to your area. For the right spot, consider sunlight, water, soil quality and proximity to buildings. Before you dig, call the 811 underground utility locator. Plant only small trees under power lines.
Dig a hole two to three times wider than the root ball, but only as deep as the root ball. Lift the tree by the root ball, not the trunk. Remove any fabric, string or wire from around the root ball.
Firmly, but gently, pack soil into the hole around the root ball.
Mulch the base of the tree with leaf litter, pine straw, shredded bark, peat moss or composted wood chips – no more than a 4-inch layer, and keep it an inch or two away from the trunk.
Water well during the first two years – at least once a week, unless it rains, until mid-fall.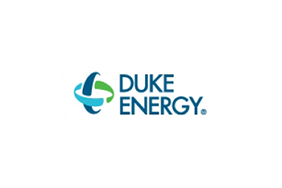 Duke Energy
Duke Energy
Duke Energy (NYSE: DUK), a Fortune 150 company headquartered in Charlotte, N.C., is one of the largest energy holding companies in the U.S. It employs 30,000 people and has an electric generating capacity of 51,000 megawatts through its regulated utilities and 3,000 megawatts through its nonregulated Duke Energy Renewables unit.
Duke Energy is transforming its customers' experience, modernizing the energy grid, generating cleaner energy and expanding natural gas infrastructure to create a smarter energy future for the people and communities it serves. The Electric Utilities and Infrastructure unit's regulated utilities serve approximately 7.7 million retail electric customers in six states – North Carolina, South Carolina, Florida, Indiana, Ohio and Kentucky. The Gas Utilities and Infrastructure unit distributes natural gas to more than 1.6 million customers in five states – North Carolina, South Carolina, Tennessee, Ohio and Kentucky. The Duke Energy Renewables unit operates wind and solar generation facilities across the U.S., as well as energy storage and microgrid projects.
Duke Energy was named to Fortune's 2019 "World's Most Admired Companies" list and Forbes' 2019 "America's Best Employers" list. More information about the company is available at duke-energy.com. The Duke Energy News Center contains news releases, fact sheets, photos, videos and other materials. Duke Energy's illumination features stories about people, innovations, community topics and environmental issues. 
More from Duke Energy