Published 11-05-21
Submitted by ViacomCBS
Last week, the MTV Staying Alive Foundation launched the results of a 'Decade of Impact of MTV Shuga', their sex-edutainment series. The findings from two new research studies by the London School of Hygiene & Tropical Medicine (LSHTM) in South Africa, and an evaluation in Nigeria by the Tulane University are explored in this webinar, alongside earlier findings about MTV Staying Alive's behaviour change work. Together, the research shows that MTV Shuga viewers are more likely to use condoms, more likely to test for HIV, and have shifted social norms positively against gender-based violence. In addition, a World Bank study found that for every $1 invested in the MTV Shuga series, there is a return in health and welfare benefits of $150. The past ten years has shown that MTV Shuga is adept at influencing young people's behaviours through entertaining, immersive and challenging content, and this short video of the webinar highlights all of these points. 
Full details about the various evaluations, and to watch the full webinar, can be found here: https://www.mtvstayingalive.org/impact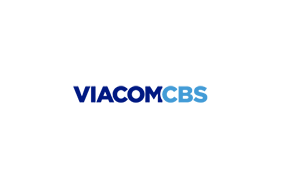 ViacomCBS
ViacomCBS
ViacomCBS is a leading global media and entertainment company that creates premium content and experiences for audiences worldwide. Driven by iconic consumer brands, its portfolio includes CBS, Showtime Networks, Paramount Pictures, Nickelodeon, MTV, Comedy Central, BET, CBS All Access, Pluto TV and Simon & Schuster, among others. The company delivers the largest share of the U.S. television audience and boasts one of the industry's most important and extensive libraries of TV and film titles. In addition to offering innovative streaming services and digital video products, ViacomCBS provides powerful capabilities in production, distribution and advertising solutions for partners on five continents.
More from ViacomCBS