Published 11-02-21
Submitted by Gilead Sciences
Behind Gilead's life-changing medicines are teams of accomplished, imaginative and dedicated individuals who have committed their careers to helping drive innovation.
A new video series on Gilead's recently redesigned Careers website, provides an opportunity to peel back the curtain and hear firsthand from some of these employees.
The first episode of "Inside the Innovation" features a conversation between Daejin Abidoye, Senior Vice President, Head of Oncology, and Oriana Wiklund, Executive Director, Oncology Franchise Marketing and Access. Although they're on different teams, both are working toward the shared goal of advancing innovative cancer treatments. Their conversation covers a range of workplace topics such as inclusion and diversity, career development and the future of cancer research.
Oriana, who has been with the company for more than 20 years, highlights one of her most memorable moments – when she saw firsthand how new medicines can benefit people living with serious diseases.
"My best friend's mom had hepatitis C, and I was able to go through her journey with her and be in the room when she got the news that she was cured," she explains. "It was really unbelievable to be part of that."
Daejin shares that his approach to his role at Gilead was shaped by his experience as an oncologist, where he partnered with people living with cancer throughout their journeys. 
"It's a constant reminder that patients can't wait and that what we do is really important and really critical," he says. "And so, every minute, every hour, every day that we work brings a medicine closer and closer to being available for patients."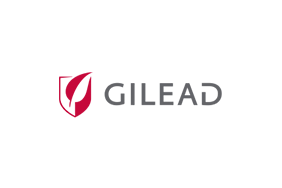 Gilead Sciences
Gilead Sciences
Gilead Sciences, Inc. is a research-based biopharmaceutical company that discovers, develops and commercializes innovative medicines in areas of unmet medical need. The company strives to transform and simplify care for people with life-threatening illnesses around the world. Gilead has operations in more than 35 countries worldwide, with headquarters in Foster City, California.
More from Gilead Sciences