Published 11-02-21
Submitted by FSG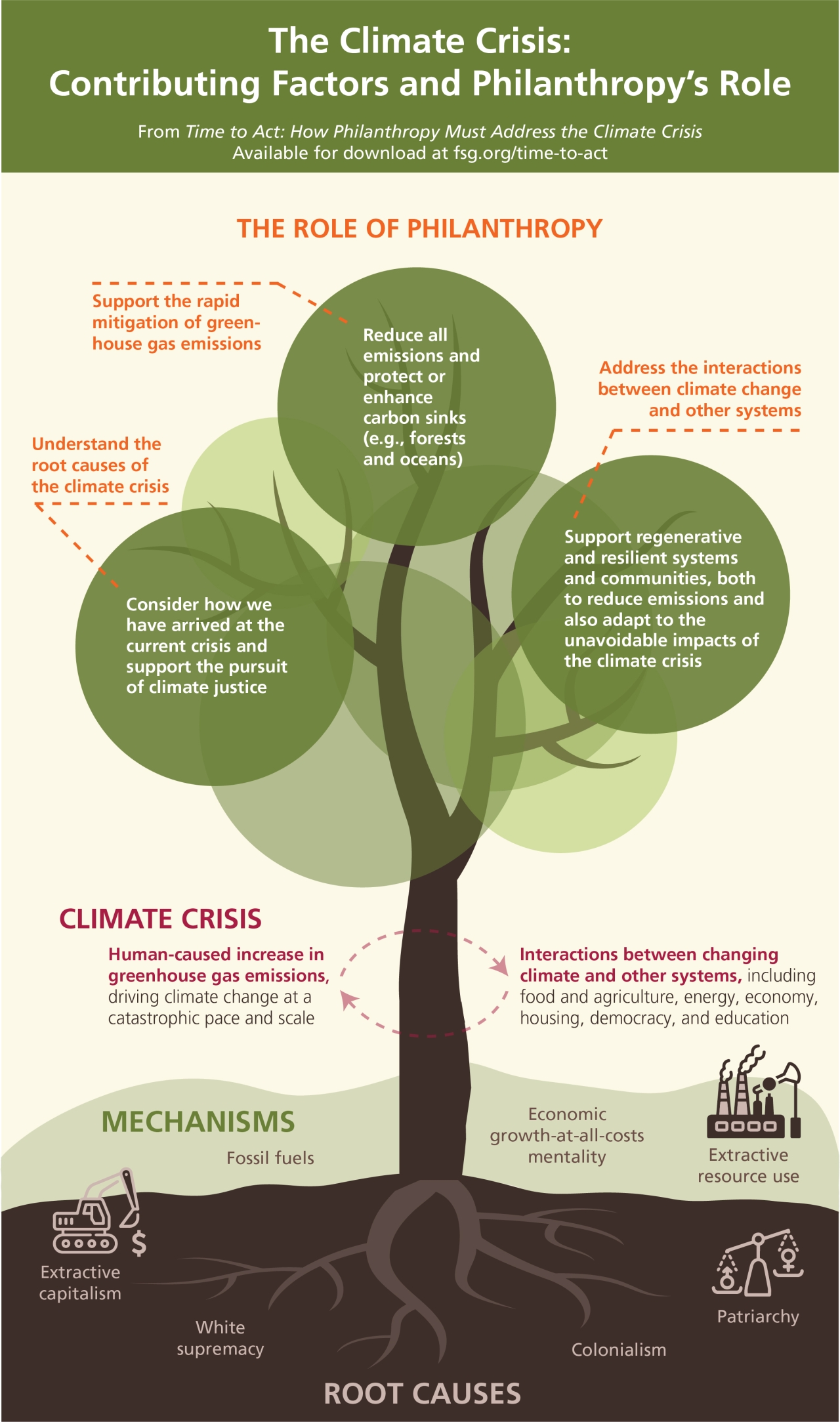 Time to Act on the Climate Crisis
BOSTON, November 2, 2021 /CSRwire/ - As leaders from around the world gather in Glasgow, Scotland for COP26 to discuss a unified response to climate change, a new report from global social impact advisory firm FSG calls on the philanthropic sector to fully embrace the challenge of meeting the threats to vulnerable communities posed by global warming.
Time to Act: How Philanthropy Must Address the Climate Crisis, is based on research and interviews conducted during the summer of 2021—the hottest summer on record. Forty-five organizations contributed their thoughts, experiences, and insights. Interviewees included private foundations, nonprofit organizations, grassroots groups, philanthropy-supporting organizations, and others.
"Whatever a funder may care about, the growing climate crisis will stop them—directly or indirectly—from achieving their goals," said FSG Director and report co-author Laura Tilghman. "For example, if you're a program officer seeking to improve the lives of agricultural workers, you will need to consider the debilitating effects of heat domes and wildfire smoke on workers' health and safety, as well as the impact of climate change on human migration and crop yields," she said.
Tilghman cited the Intergovernmental Panel on Climate Change's (IPCC) recent Climate Change 2021 assessment, which concluded that the climate crisis is upon us.
"While the IPCC assessment concludes that we can still avoid the worst-case scenarios if we boldly and quickly transform our society, philanthropy as a whole has been far from bold," said Tilghman.
"As of 2020, less than two percent of all global philanthropy dollars addressed climate mitigation, and even less on issues of adaptation, resilience, and climate justice. Addressing the climate crisis can no longer be the work of the few foundations and donors who have historically funded climate-related work. We need an "all-of-philanthropy" level of engagement, expertise, and resources," she said.
The report authors offer five recommendations for funders, especially those who may not have previously engaged in climate-related grantmaking or investments:
Learn about climate and climate justice
Reckon with and change internal practices
Build political and economic power in front-line communities
Expand the funder toolbox
Utilize foundation investment and operations as levers for change
To illustrate the many ways to be a climate funder, the full report highlights the journeys and experiences of a range of U.S.-based private foundations—including community foundations; large, multi-issue foundations; and family foundations.
"While funders can pursue many pathways to address the climate crisis, how funders go about this work is as important as what they choose to support," said FSG Senior Consultant and co-author Talia Alongi. "We encourage funders to directly support climate justice and ensure that front-line communities—especially efforts led by Black, Indigenous, and other people of color—in the Global North and the Global South are leading in the ongoing economic, social, and environmental transitions. As part of considering the root causes of the climate crisis and supporting climate justice, funders must work to shift systems—in particular, moving away from extractive, harmful systems to healthy, regenerative systems," she said.
"Becoming a climate funder starts by listening to the most impacted communities and conducting an honest examination of organizational responsibility, accountability, and the root causes of this crisis," said Tilghman. "Armed with that knowledge, we must ask what we can do with our resources, expertise, and relationships. Above all else, we must consider the consequences of inaction, to the communities we serve and to ourselves, as organizations and individuals," she concluded.
The full report can be downloaded at fsg.org/time-to-act.
The report was supported by a grant from the William and Flora Hewlett Foundation.
About FSG
FSG is a mission-driven consulting firm supporting leaders in creating large-scale, lasting social change. Through customized consulting services, innovative thought leadership, and support for learning communities, we help foundations, businesses, nonprofits, and governments around the world accelerate progress by reimagining social change. Learn more at www.fsg.org.
###
Media Inquiries: Mark Russell, mark.russell@fsg.org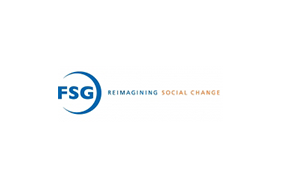 FSG
FSG
Your social impact work requires world-class strategy and insights. FSG has two decades of experience guiding business and foundation leaders and a deep understanding of how to create social impact.
More from FSG