Published 11-02-21
Submitted by America's Charities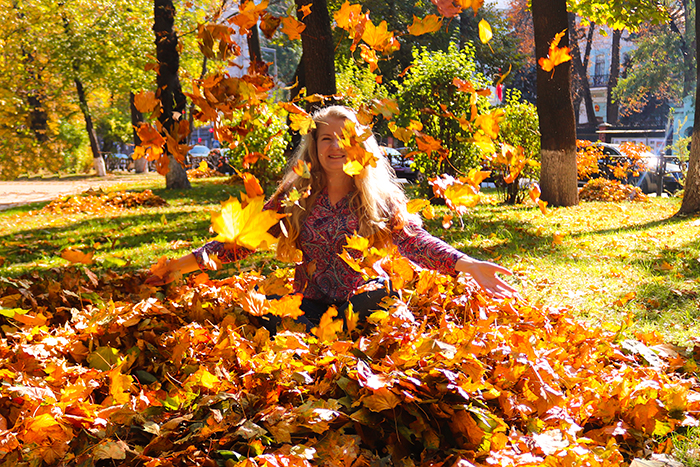 Thinking about rallying your company's employees around a donation drive to support the community on #GivingTuesday or this holiday season? It's not too late to get started!
Here are a few creative ideas to get your team started:
1. Matching Gifts:
Does your company have some extra money or leftover budget you need to spend before year-end? Invest that money in your employees and your community! Employees view their employers as facilitators and multipliers for their own philanthropic efforts, so consider offering to match their donation through your holiday giving campaign. Not only will your employees be thrilled by the opportunity to potentially double their impact on their favorite charity, but you'll also be contributing to your employees' overall health and well-being. Need more inspiration? Take a look at this guest blog post from Double the Donation about 10 Companies Engaging Employees Through Exemplary Matching Gift and Grant Programs.
2. Unite Multiple Offices Across the Country in Giving:
Have offices in New York and San Francisco and Austin…and the list goes on? Lots of employers like to include a holiday giving drive as part of their year-end employee engagement festivities, but with multiple offices all across the country it can be challenging to actually execute those plans. By partnering with America's Charities, we can combine our Quick Start giving solution with our 40 years of employee giving expertise and list of nonprofit partners to rally your employees around national and local causes, and to unite your offices around a singular goal of giving back to the community.
3. Point Your Holiday Giving Inward with Your Employee Assistance Fund (EAF):
The vast majority of CSR programs are outward-facing efforts with strategies, initiatives, and donations that impact lives, improve communities, and make the planet better. But CSR can be more than just an external strategy; businesses can leverage that same ethos to positively impact their own employees. The best CSR is more than what you do for others – it's about what you do for your own employees.
If you don't have an EAF yet, contact our team about how to start one.
Already have an EAF? The holiday season is a great time to reinvigorate contributions to the fund. If you allow employees to donate via payroll deduction to your fund, send out some holiday-themed reminders about enrolling or renewing their recurring payroll deduction pledge. If you offer a donation method like credit card, making a one-time gift at the end of the year is a great way for employees to support one another while getting in final tax-deductible donations by year-end, in time to claim eligible deductions come tax season.
The holiday season is also a good time to remind employees that your company offers a way to help them in times of hardship. So make sure employees know your program exists, what types of hardships are elligible, and how they can apply for assistance.
If you are an America's Charities client, ask your coordinator for a copy of our EAF Communications Toolkit for templates and example messages to promote your program.
4. Use Holiday Giving to Test-Drive Your More Ambitious 2022 Employee Giving Plans:
Perhaps you have bigger plans in mind for your team's social responsibility and employee engagement efforts, but you just weren't able to get around to it this year. With America's Charities' Quick Start solution, you can test the waters and get a sense of what causes your employees care about most. At the end of your holiday campaign, America's Charities will provide your team with a report, which will allow you to see how many employees participated and analyze what specific charities and causes employees care about. Using that data, you'll have some basic employee engagement and fundraising benchmarks to work with and can then start putting your larger vision into a more formal plan of action for 2022. Our team can even help you form that strategic plan and offer you multiple technology solutions to facilitate your team's employee giving and engagement success.
5. Promote CFC Giving to Employees at Your Federal Agency:
If you're a government agency - half the work is done for you already! There's no need for you to find a technology solution or provider to facilitate employee giving since all of that is already set up for you through the Combined Federal Campaign (CFC). All you need to do is remind your agency's employees that they can give through payroll deduction or even volunteer through the CFC. And the 2020 CFC runs all the way through January 15, 2022. Click here to learn more about the power of collective impact through the CFC's workplace giving campaign.
6. Step Back and Plan for 2022: Perhaps you already held an employee giving campaign earlier this Fall or aren't ready to give the green light on a holiday giving campaign. America's Charities has a library of free resources to help your team plan and think long-term about how best to implement employee giving, volunteering, and other social responsibility initiatives. So consider taking a step back this December to think through your vision and let America's Charities' team help you put that vision into action in 2022 with one our Engage CSR solution.
You don't have to be a Fortune 500 company to give back this holiday season, and employee giving doesn't need to be complicated. Holiday giving is a terrific way to engage your employees and encourage participation through CSR initiatives. Not to mention, CSR programs have the potential to increase revenue by up to 20%, so what are you waiting for?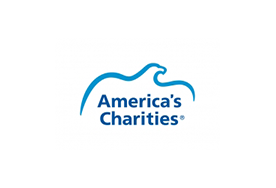 America's Charities
America's Charities
America's Charities inspires employees and organizations to support the causes they care about. We help nonprofits fundraise unrestricted, sustainable dollars through the workplace, and we help employers achieve their giving, engagement, and social impact goals. We do this to bring more resources to the nonprofits that are changing our world.
Who we serve:
Charities ­– We help charities fundraise recurring, unrestricted, sustainable dollars through the workplace. Click here for a printable list of our members.
Employers – We help employers achieve their giving, engagement, and social impact goals. Employers seeking to build or boost a strong culture; engage their employees and help them find purpose and meaning; attract, recruit, and retain talent; and ultimately achieve better corporate profitability and social impact, partner with America's Charities to launch or revitalize their workplace giving programs. We offer employers a suite of employee giving software packages, tools, and resources.
Employee Donors – Through our work with charities and employers, we inspire individual donors to connect with great causes, support nonprofits in a recurring, sustainable manner, and make a personal, social impact.
Core Services:
We offer a full suite of employee giving and engagement tools, including easy-to-use workplace giving technology platforms ranging from a straightforward, out-of-the-box option, to a comprehensive platform that integrates matching gifts, employee volunteering, cause campaigns, and more. Each of our solutions is tailored to fit an employer's specific needs and social impact goals, and deliver personalized, highly social online giving experiences.
We generate sustainable unrestricted financial support for member charities through the Combined Federal Campaign (CFC), state and local giving campaigns and private sector workplace giving campaigns.
We provide charitable funds management services to nonprofits and private and public sector employers while maintaining a resolute commitment to transparency and accountability.
We provide comprehensive consulting services with expertise in employee engagement, corporate social responsibility (CSR), workplace giving program and strategy development, benchmarking, analysis, and more.
We help companies support their employees in times of distress and hardship through Employee Assistance Funds (EAFs), also known as Employee Relief Funds or Employee Crisis Funds. By working with us, a company increases its flexibility around the types of hardships the fund can cover and lowers its administrative burdens.
Since 1980, our collective experience and ability to provide the highest level of personal service and expert consulting to our member charities and employer clients has resulted in more than $750 million for more than 25,000 nonprofits through federal, state and local government, and corporate workplace giving programs.
More from America's Charities