Published 11-01-21
Submitted by Paramount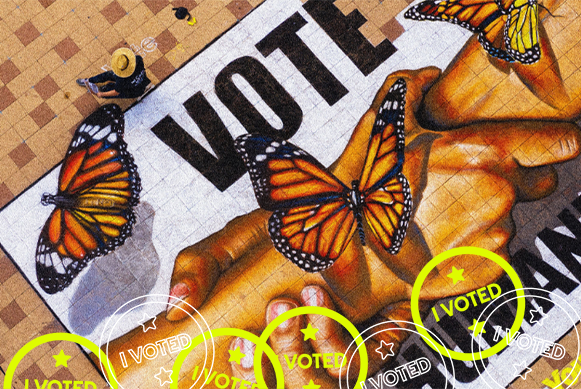 As featured in the ViacomCBS Social Impact Review
We believe increasing voter turnout is a shared mission, and we know we have a responsibility to unleash the power of our content, talent, employees and reach to accelerate social impact through civic engagement.
Getting Out the Vote With Vote Early Day
Vote Early Day is a new civic holiday and day of action that set out to achieve record-breaking early voting turnout in 2020 and will continue to do so in future elections. Spearheaded by MTV, the coalition of over 2,700+ partners—including Twitter, Facebook, Snapchat, Univision, BET, YMCA and United Way—celebrated the inaugural Vote Early Day on Saturday, October 24, 2020.
In 2020, we helped drive historic early voting turnout, with more than 3 million votes cast on Vote Early Day.
That's the most votes ever cast on a Saturday 10 days before a presidential election and represents a threefold increase compared to 2016.
Thousands of national brands and local partners convened and sought to encourage the 230+ million Americans eligible to cast their ballot ahead of Election Day. When Americans vote early, lines are shorter and there are less lastminute problems that prevent others from casting their ballots. Given COVID-19, early voting also allowed more people to vote more safely.
SHOWTIME also worked with various voter mobilization groups to distribute videos that promoted early voting and Election Day voting. The video messages from late-night hosts Desus & Mero were amplified by key national partners and gained visibility through screenings with the Detroit Pistons, Houston Rockets and the Houston Toyota Center.
Powering the Polls
Power the Polls was an initiative to recruit a new generation of younger, more diverse poll workers to ensure a safe, fair election for all voters. In 2020, America was in the midst of a nationwide poll worker shortage; the consequences of this became apparent in the reduced polling locations and long lines of the earlier primaries. Most poll workers are over the age of 60, and in the era of uncertainty caused by COVID-19, fewer people were signing up for the job.
More than 700,000 people signed up to work the polls in the 2020 election cycle through Power the Polls' first-ever campaign to recruit a new generation of election workers— nearly three times our coalition's original 250,000 goal set when the campaign launched in late June. Trevor Noah ended The Daily Show with a call-to-action for six weeks in a row.
Reclaiming Your Vote
BET, in partnership with the National Urban League (NUL) and more than 40 other civil rights organizations, held the first-ever National Black Voter Day on September 18, 2020. Our goal was to empower Black citizens against suppression tactics and ensure their votes were counted in the November national, state and local elections.
The announcement was part of BET's #ReclaimYourVote campaign, which focused on demystifying the voting process for Black citizens in the age of COVID-19. The campaign broke down the process into clear steps, including securing and checking voter registration, making a voting plan and encouraging friends and family to vote. 
In 2017, Black people were four times more likely than their white counterparts to report experiencing racial discrimination when trying to vote or participate in politics, according to the Center for American Progress. To address this injustice and to increase awareness of the collective voting power of Black Americans, BET launched a wave of content, programming and initiatives leading up to National Black Voter Day. BET's efforts included increasing awareness of voter rights, helping to mitigate voter disenfranchisement, both through a starstudded campaign, and by amplifying the efforts of our more than 50 community, advocacy, corporate and media partners. Despite a pandemic that raged on in the days leading up to a historic 2020 presidential race, Black Americans turned out to get out the vote in record numbers, reporting for their civic duty, by any means necessary.
Registering New Voters
Vote For Your Life was a mass-marketing effort founded by ViacomCBS and the Ad Council to engage young people— particularly in BIPOC communities—in the 2020 election. Vote For Your Life provided easy, accessible information to voters and encouraged them to register to vote, request ballots, cast ballots early and research candidates.
MTV's 2020 Prom Challenge with Michelle Obama's When We All Vote awarded 20 schools from around the country for running the most innovative high school voter registration campaigns, leading to nearly 10,000 voter registrations. The goal of this program was to encourage young people, particularly in underserved areas, to engage in the civic process and think outside the box about how voting can be embedded into the milestones that define our lives—from 18th birthdays and proms to graduations. In this way, we met first-time voters where they were, making voting fun, simple and social along the way.
Promoting Census Participation
We know how important it is that we are all counted. That's why Nickelodeon worked to empower the nation to count all babies and kids in the 2020 Census. With the help of the U.S. Census Bureau, The Partnership for America's Children, Color of Change and numerous other partner organizations, we helped educate parents and other household caregivers about the importance of participating in the 2020 Census. We created and distributed resources in both English and Spanish, including activity guides featuring Nickelodeon favorites from Blue's Clues, Paw Patrol, the Loud House, Casagrandes and SpongeBob.
The undercount of kids and babies has grown more prominent over the most recent census counts. LatinX and Black families are disproportionately negatively affected by Census undercounting, which creates a devastating impact on the communities who need services like education, healthcare, public safety and transportation the most.
Empowering Our Employees
Last year, we launched Show Up—a promotional campaign empowering domestic employees to take action toward civic engagement. With the Show Up 2020: Civic Engagement Hub, we provided a one-stop shop for employees to check their registration status, make a plan to vote and get involved this election season.
We ensured that our U.S. employees had the flexibility and support they needed to do their civic duty and get engaged in the democratic process by providing employees with a flexible work schedule to vote, encouraging a no-meetings policy on Election Day, providing paid time off for our employees to work as poll workers and creating a new civic hours program. The latter rewarded our full-time, U.S-based employees for their volunteer time with a charitable credit for every hour served that they could give to a nonprofit organization of their choice.
Legal volunteers from across ViacomCBS also responded to calls to the national Election Protection Hotline 866-OUR-VOTE (866-687-8683) and assisted voters who had questions or thought they experienced voter intimidation or suppression. In-person volunteers also served as nonpartisan poll monitors to identify and report problematic practices, which helped ensure that every eligible voter could cast their vote and have it count. These efforts to protect the vote were under a partnership with The Lawyers' Committee for Civil Rights Under Law and the ViacomCBS Pro Bono Committee of the Legal Department.
Our community partners at Poster House in New York City led a hands-on virtual poster-making workshop that educated employees on the many artistic images and visuals used across social movements and civic engagement in the United States.
Engaging the Next Generation of Voters
Our kids are the future, so we're committed to starting the conversation early. In 1990, Nickelodeon ratified its first-ever "Kids' Bill of Rights," which translates the United States' Bill of Rights for kids and advocates for a common level of respect and equality.
Nickelodeon's "Kids Pick the President" initiative started in 1988. In October, it returned for its ninth election cycle to let kids' voices be heard. Over 90,000 kids voted in the Kids' Vote poll, and the results were announced one week before the actual presidential election.
We aired a Nick News: Kids Pick the President special hosted by entertainment powerhouse Keke Palmer. The hour-long Nick News special provided a thorough overview of the basics of voting in partnership with the nonprofit iCivics.
AwesomenessTV created a cross-platform 2020 election campaign that normalized and demystified the voting and electoral process while also bringing awareness to Gen-Z issues in fun and informative ways. We integrated content into Quince Bosses, Spark the Conversation, Dear Yessica, VS and Daily Report and also partnered with influencers like TikTok stars Noah Beck and Blake Gray to encourage young people to vote.
In a pivotal election year, we felt it was important to encourage our Gen Z audience to get educated, get registered and get to the polls. To do so, we produced two relevant VidCon Now sessions with U.S. Senator Cory Booker and Meredith Goldberg-Morse. VidCon also partnered with MTV's +1 the Vote to encourage our VidCon fans to register and vote in the 2020 election via a dedicated Turbovote registration page and consistent email and social media messaging and engagement.
Read the 2020 ViacomCBS Social Impact Review here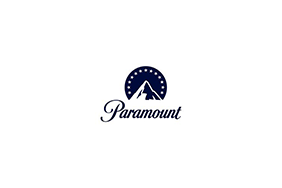 Paramount
Paramount
About Paramount Global
Paramount Global (NASDAQ: PARA, PARAA) is a leading global media and entertainment company that creates premium content and experiences for audiences worldwide. Driven by iconic studios, networks and streaming services, its portfolio of consumer brands includes CBS, Showtime Networks, Paramount Pictures, Nickelodeon, MTV, Comedy Central, BET, Paramount+, Pluto TV and Simon & Schuster, among others. The company delivers the largest share of the U.S. television audience and boasts one of the industry's most important and extensive libraries of TV and film titles. In addition to offering innovative streaming services and digital video products, Paramount Global provides powerful capabilities in production, distribution and advertising solutions.
More from Paramount