Published 10-29-21
Submitted by Herbalife Nutrition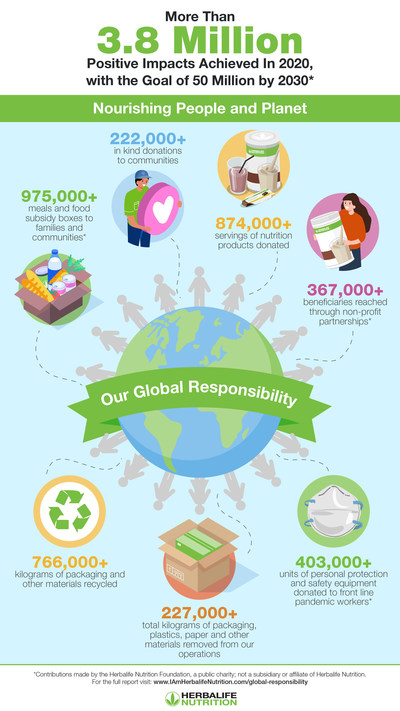 Herbalife Nutrition, a premier global nutrition company, released today its inaugural 2020 Global Responsibility Report. The report highlights the company's dedication to enable progress and sustainable growth in communities worldwide and outlines the commitment to operate in a socially responsible manner including supporting social, environmental, and philanthropic initiatives that yield significant and measurable results to nourish people and the planet.  
For more than 40 years, the global nutrition company has focused on improving communities, from helping people improve their nutrition with science-backed products to providing economic opportunities through its direct selling business model. Given the company's expertise, scale, network, and global reach, its corporate social responsibility initiatives leverage these strengths to improve communities in three meaningful areas: enabling greater access to nutrition, increasing access to economic opportunities, and strengthening environmental stewardship. To ensure the greatest impact possible, the company has aligned its global responsibility goals with the targets defined by the United Nations Sustainable Development Goals.
"Our commitment to nourishing people and the planet is embedded in both our day-to-day activities and our long-term growth strategy. Together, these forces change lives, they change the world," said John Agwunobi, Chairman and Chief Executive Officer. "With the release of our first Global Responsibility Report, we recommit ourselves to the principles and work of the past four decades, but more importantly, we look to the future." 
Read more here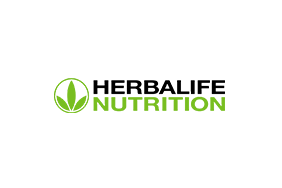 Herbalife Nutrition
Herbalife Nutrition
Herbalife Nutrition is a global nutrition company. Since 1980, we have been on a mission to improve nutritional habits around the world with great-tasting, science-backed nutrition products that help people get the right balance of healthy nutrition.
The Company and the Herbalife Nutrition Foundation (HNF) are dedicated to improving the lives of communities around the world by providing healthy nutrition and nutrition education to children and communities in need. Herbalife Nutrition has been recognized for significant contributions to supporting communities. In 2019, the Company received more than 15 awards for our corporate social responsibility achievements and impact.
More from Herbalife Nutrition